Although the COVID-19 pandemic has prevented groups from gathering, it's not stopping the Social Justice Team of Temple Israel from baking in their home kitchens.
Until recently, the group came together the first Friday of each month to bake challah to take to Jordan's Crossing, a community resource center in the Hilltop area of Columbus. The center is for people in various stages of addiction and/or recovery. The Temple Israel team used donated commercial kitchen space provided by Leticia Escobar, owner of Simply Special Catering in Gahanna.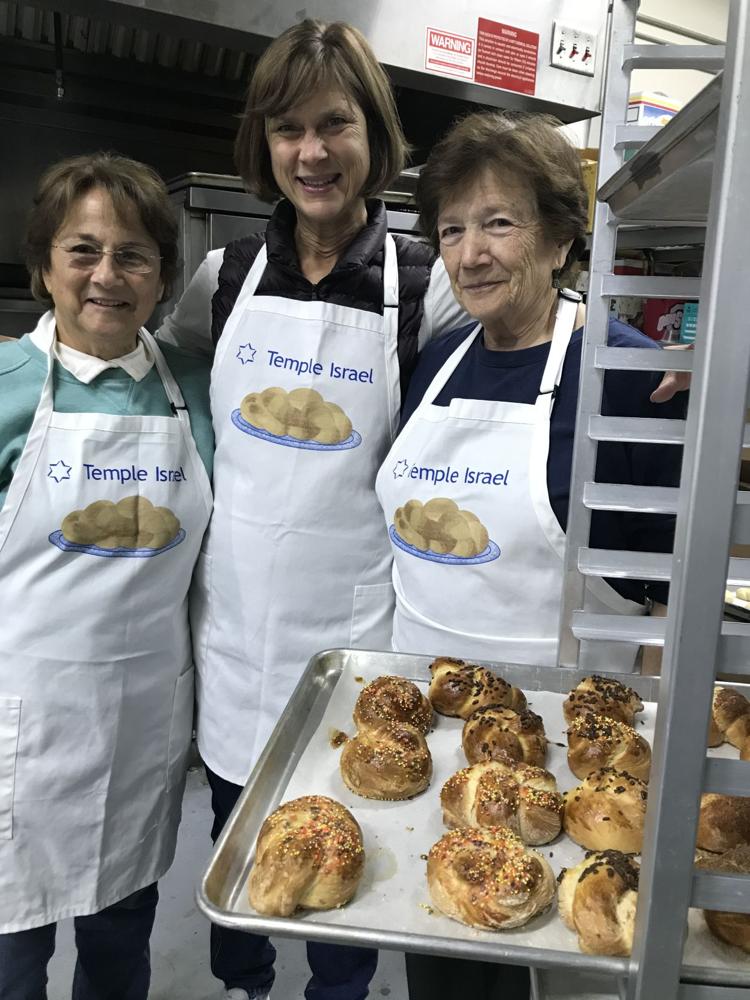 Participants to-date include Paula Kaufman, Laurie Alexander, Bev Darwin, Tamarak and Cathy Arebalo, Karen Paneth, Lesley Cantwell, Phyllis Komerofsky, Mitchell Snay and Liz Plotnick Snay, Julie Remer, Nora Weinstein and Mark Weinstein.
To participate, visit bit.ly/2vIShAp, or call Weinstein at 614-832-2394.