Alex Jackson, a Columbus resident who grew up in Solon, completed the Burning River 100 mile race held Aug. 22-23, starting in Cuyahoga Falls. The run started early Aug. 22, and Jackson completed the race in 23 hours and 30 minutes – about a 14:10 minute per mile pace average. He finished 22nd overall.
This year's race was originally scheduled to take place in July, and was modified to accommodate social distancing guidelines. That included having runners start the race in waves to avoid large gatherings, and required them to wear masks when interacting with volunteers, Jackson said in an email. The course started in Cuyahoga Falls and continued 50 miles out, and then 50 miles back. It covered a number of parks in Summit County, including Sand Run Metro Park and Cuyahoga Valley National Park. The course offered a mix of trails, roads, bike paths and towpaths. This was Jackson's second attempt at completing the race – last year he dropped out at about 75 miles. Jackson, 22, graduated from Ohio University in Athens in May 2019. He works as a legislative service commission fellow at the Ohio Statehouse in Columbus.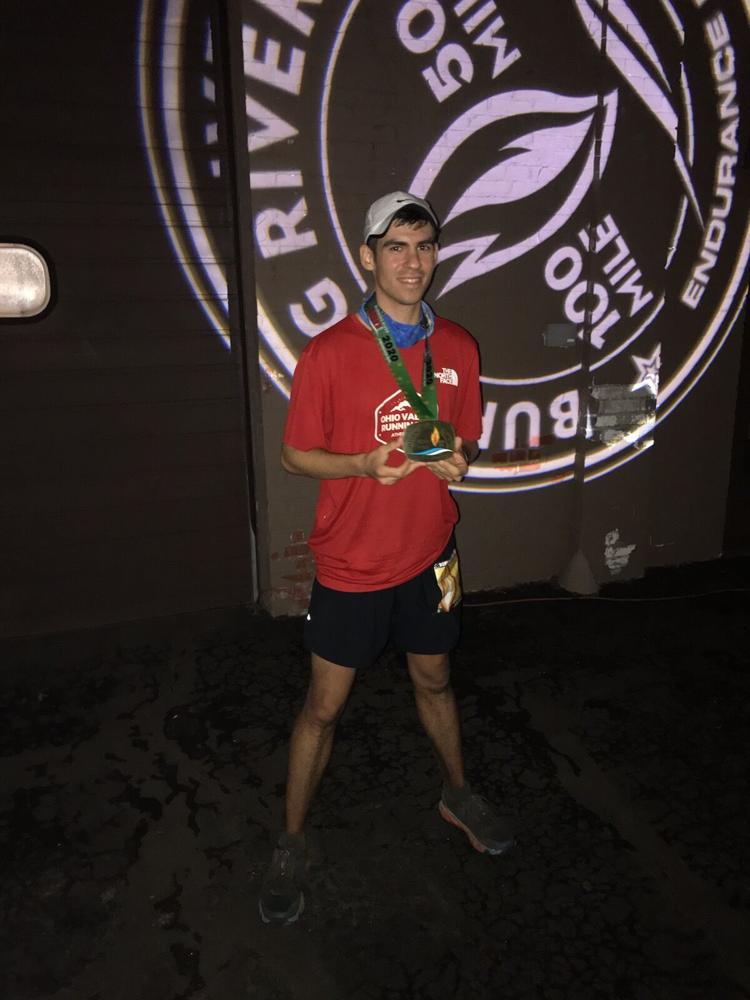 Full results from the race can be found at bit.ly/3hvPRb4.