BOOKMARK FARMS HORSE LOVER'S DAY CAMP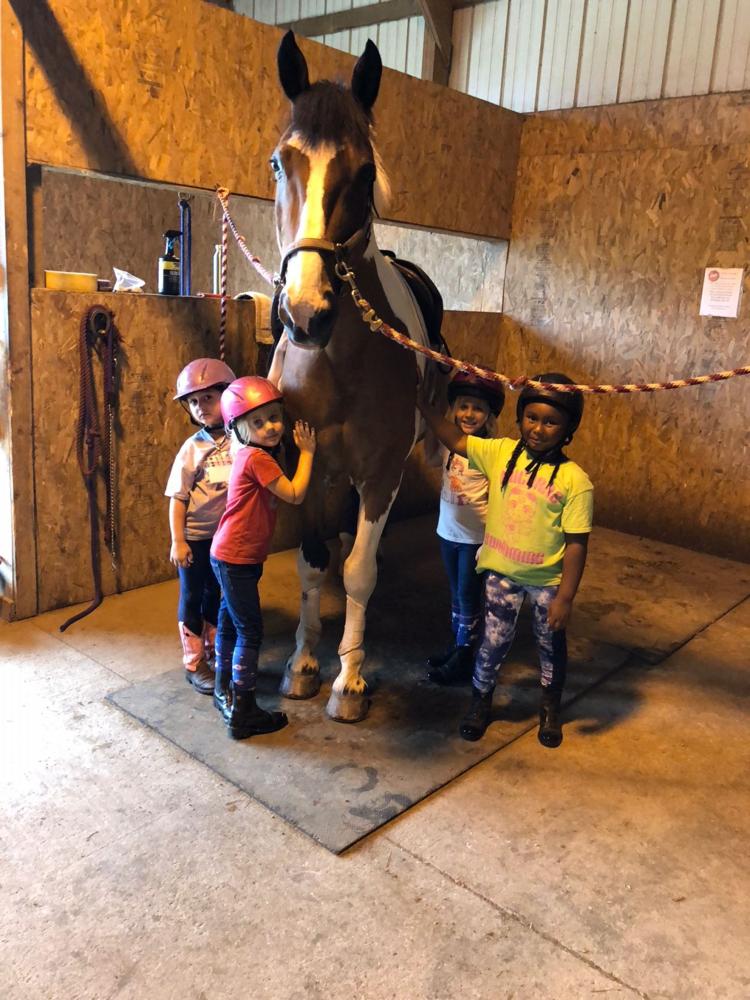 8824 Morse Road SW
Pataskala, OH 43062
740-964-2601
We're celebrating 20 years of teaching children to ride and learn all about horses. Fun, safe and educational. Choose half-day or full-day camp sessions, for ages 4 to 11. Our beautiful farm, friendly horses and ponies, and natural setting will leave your child with horse camp memories to last a lifetime.
CAMP GAN ISRAEL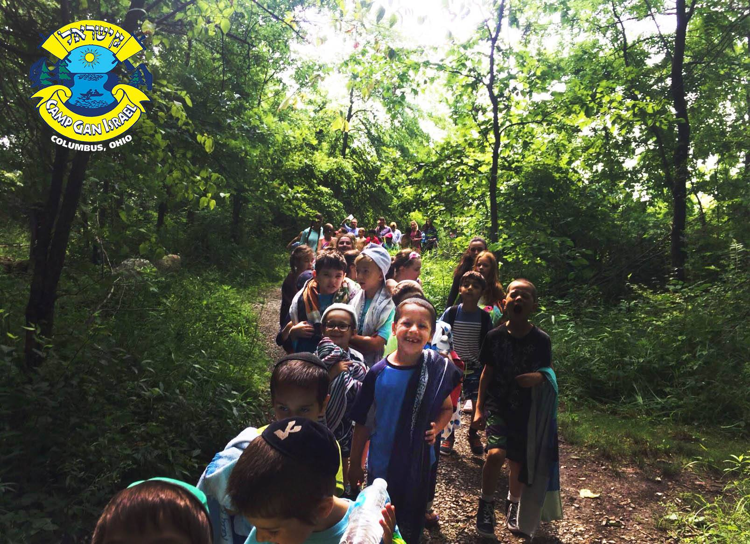 The Lori Schottenstein Chabad Center
at New Albany Middle School
6600 E. Dublin Granville Road
New Albany, OH 43054
614-939-0765
Camp Gan Israel: Where every day is an adventure. Four weeks of fun, spirit and Jewish pride. Camp days are filled with trips, swimming, specialty programming and more. The exciting activities filled with a love for Judaism and Israel will instill your child with a proud Jewish identity. Camp Gan Israel will provide your child with a rich and wholesome summer vacation along with friendship and meaningful educational experiences. Register now for the summer of a lifetime at cgicolumbus.com
CAMP LIVINGSTON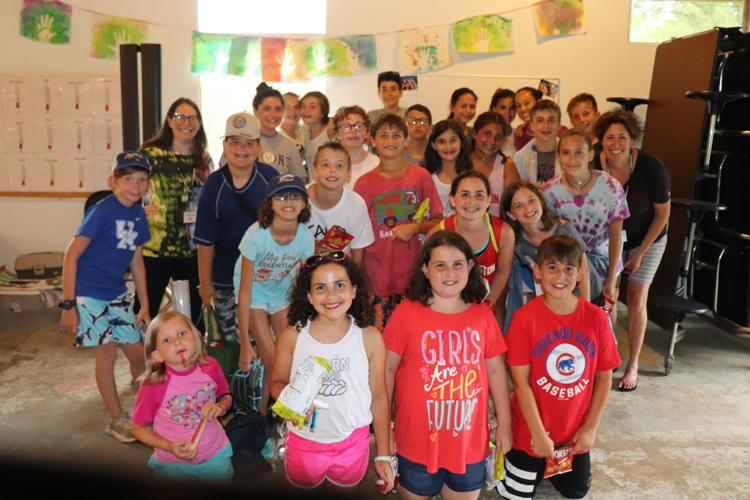 4998 Nell Lee Road
Bennington, IN 47011
513-793-5554
Nestled in the wooded hills of beautiful Southeastern Indiana, Camp Livingston has offered an unmatched summer experience for children and teens for 100 years. Summer at Camp Livingston is full of community building, enrichment and fun. Campers form lifelong friendships, develop new skills, strengthen their Jewish identity and create memories that last a lifetime. Camp Livingston is open to children entering second through 12th grades. Learn more about our rich history, programming and how to make camp affordable at camplivingston.com. We'll see you this summer!
CAMP RAMAH IN WISCONSIN
3390 Ramah Circle
Conover, WI 54519
312-606-9316 x 221
The place where fun and friendship build Jewish lives. A full range of fun activities integrates Jewish values and observances into daily camp experiences. Activities include sports, swimming, cooking, ropes course, boating, archery, music, dance, nature, radio, arts and drama. Located on beautiful Lake Buckatabon, Ramah Wisconsin offers sessions for campers entering third through 11th grades. Meals are kosher, and Shabbat is observed.
HABONIM DROR CAMP TAVOR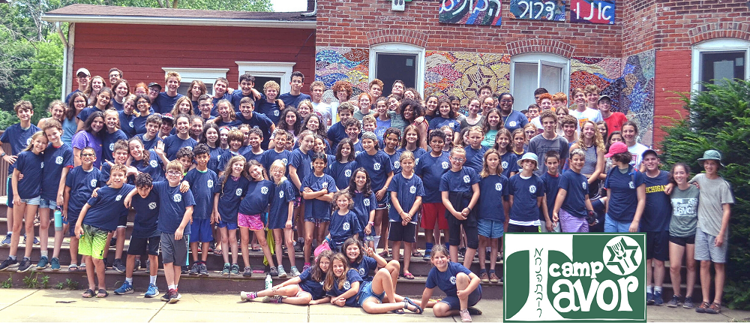 59884 Arthur L. Jones Road
Three Rivers, MI 49093
269-215-1399
Spend your summer swimming, boating, crafting, camping and having fun while learning to be a leader. Camp Tavor is an inclusive, nurturing community where you will cultivate a strong sense of social justice, environmental responsibility, a connection with Israel and a positive personal Jewish identity. Programs vary from one to seven weeks for third through 12th graders. First-time campers are eligible for $1,000 off tuition.
CAMP WISE
13164 Taylor Wells Road
Chardon, OH 44024
216-593-6250
Camp Wise overnight camp offers spectacular summer experiences for your kids. Nationally recognized, Camp Wise provides the perfect place for kids to do everything from canoeing and archery, to arts and crafts, horseback riding, ropes course and more. Our beautiful camp site sits on a private lake and offers a spectacular program that provides campers with an unforgettable summer. Campers develop confidence, gain independence, learn new skills and have a blast, all while strengthening their Jewish identity. Camp Wise has been a second home to children for more than 110 summers and is proud to be called the "Home of Happiness."
COLUMBUS ACADEMY SUMMER EXPERIENCE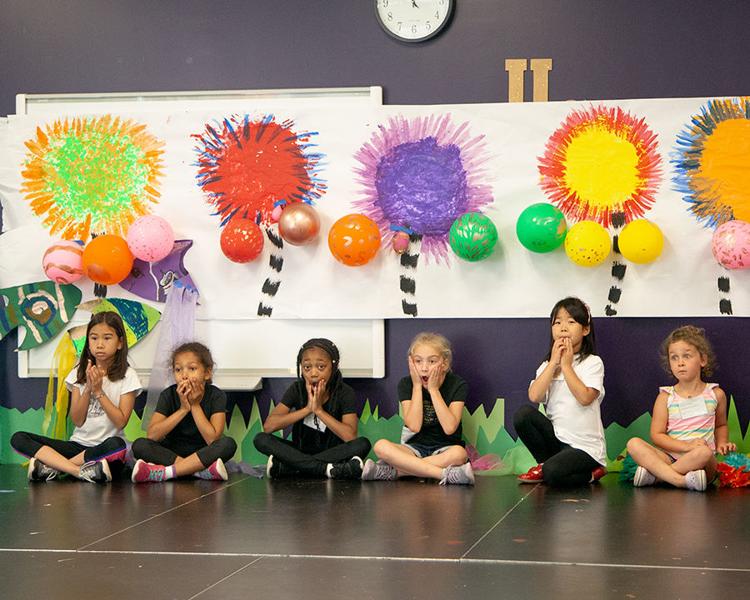 4300 Cherry Bottom Road
Gahanna, OH 43230
614-509-2267
summer_experience@
Columbus Academy Summer Experience offers co-ed day camp programs in academics, arts and sciences, and athletics for pre-K through 12th grade as well as a family division that includes Explore with Me: Caregiver & Baby and Grown Up & Child classes that meet once a week.
SUMMER ART WORKSHOPS 2020 AT CMA
Columbus Museum of Art
480 East Broad St.
Columbus, OH 43215
614-221-6801
Play, experiment and create with us. Summer Art Workshops in CMA's JPMorgan Chase Center for Creativity encourage the exploration of ideas through imaginative play, exploration of art materials, and lively gallery games for students in preschool through eighth grade. Registration now open.
EMMA KAUFMANN CAMP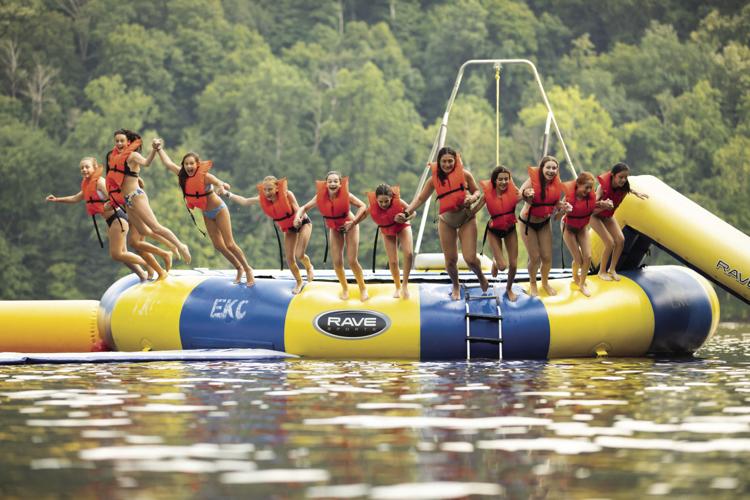 297 Emma Kaufmann Camp Road
Morgantown, WV 26508
412-697-3550
Located just 3½ hours from Columbus in the hills and forests along Cheat Lake in West Virginia, EKC provides the perfect setting for adventures, sports and recreation. EKC's welcoming community is the perfect environment for each camper to learn, grow and develop independence, confidence and a sense of self.
FALCON CAMP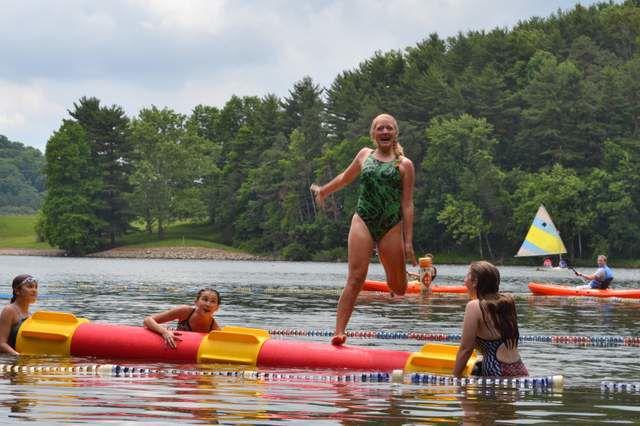 4251 Delta Road S.W.
Carrollton, OH 44615
800-837-CAMP
Recognized throughout the
Midwest as Ohio's premier private camp. Independently selected "Top Ten Camp in USA" and Ohio's "Coolest Camp." Beautiful lakefront setting, talented staff, a wide variety of activities, great food. Outstanding opportunity for fun and growth in a safe healthy environment. ACA accredited. Boys and girls ages 6 to 16. Celebrating 60-plus years.
FRANKLIN PARK CONSERVATORY SUMMER CAMPS
1777 East Broad St.
Columbus, OH 43203
614-715-8022
Trade screen time for green time at Franklin Park Conservatory's Summer Camps where nature shines. Fun-filled, themed camp activities will keep children engaged while offering opportunities for unstructured playtime and meeting new friends.
JEWISHCOLUMBUS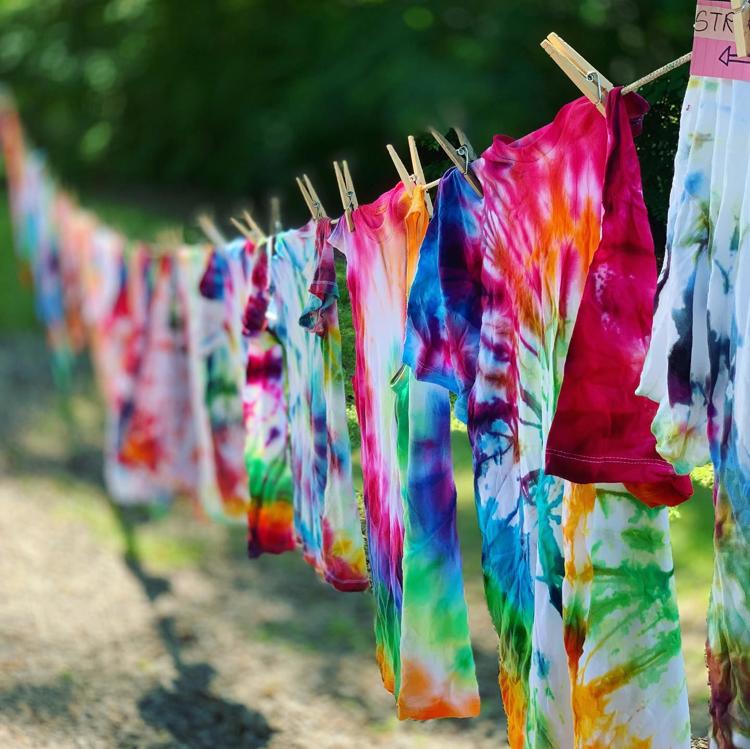 One Happy Camper Grant and JewishColumbus Jewish
Overnight Camp Scholarship
1175 College Ave.
Columbus, OH 43209
614-559-3234
jewishcolumbus.org/overnightcamp
Overnight Jewish camp weaves Jewish values, culture and traditions into its fabric, helping campers connect to their identity and the Jewish community. Thinking about a Jewish overnight camp for the first time? Your child may be eligible for a need-blind grant of up to $1,000 through our One Happy Camper incentive grant program. OHC grants are available to children ages 7 to 18 who live in Central Ohio and have never attended a Jewish overnight camp. Applications are available at onehappycamper.org. Returning campers are eligible for scholarship money through JewishColumbus' Jewish Overnight Camp Need-Based Scholarship Program. Applications can be submitted online at jewishColumbus.org/campfund by Feb. 1.
JCC SUMMER CAMPS
The Jewish Community Center of Greater Columbus
1125 College Ave.
Columbus, OH 43209
614-559-6279
JCC Summer Camps provide a unique experience packed with fun where every camper will have an unrivaled and remarkable summer experience, rooted in Jewish values. Our camps operate under a set of Jewish core values that strengthen the foundation of our camps and establish a stronger Jewish learning environment. We invite your children to have the "Best Summer Ever" with award-winning swim lessons, swimming five days a week, experienced and caring counselors, exciting field trips, fun weekly themes, a large variety of specialty camps and ropes course, zip lining, archery and boating at Camp Hoover. At JCC Summer Camps, we believe campers and staff gain a stronger sense of ownership of their own Jewish exploration that can be carried over to everyday life inside and outside of camp.
NEW ALBANY BALLET COMPANY
5161 Forest Drive
New Albany, OH 43054
614-939-9058
8 weeks of theme camps and summer classes for ages 2 to teen: My Very First Ballerina Camp; "Pinkalicious" Camp; Fairy Tale Princess Camp; Storybook Princess Camp; Under the Big Top Camp; "Frozen" Camp; American Girl® Ballet Camp; "Moana" Camp; "Beauty and the Beast" Camp; "Mary Poppins" Camp; Story Ballet Camp; Hip Hop/Cheer Camp and a full schedule of dance classes for ages 2 to teen. See complete descriptions at NewAlbanyBallet.com.
---
Camp listings provided by our advertising partners.