In a year like no other, another local first was achieved in Bevelhymer Park when the ancient Jewish hero, Judah Maccabee, descended from the sky – via helicopter – to light the menorah on the fourth day of Chanukah Dec. 13.
On that chilly Sunday afternoon more than 400 people gathered, socially distanced in their cars, to watch this wholly-original Chanukah celebration created and hosted by Chabad Columbus. New Albany City Councilwoman Marlene Brisk was on hand to welcome Judah and thank him for choosing New Albany for his historic landing.
"2020 has been so devastating," said Rabbi Areyah Kaltmann of Chabad Columbus, based at the Lori Schottenstein Chabad Center in New Albany. "When we started to think about the holiday this year, we wanted to give kids the opportunity to remember something their whole life."
Kaltmann told the Columbus Jewish News the interest and response he received prior to the event was overwhelmingly upbeat and positive. "People were so excited to have an opportunity to get together to celebrate as a family and a community in a safe, secure way," he said.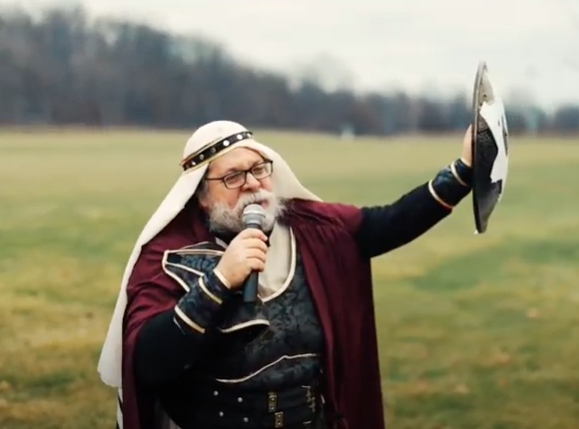 At the appointed time the small, red helicopter circled the field before slowly descending to the happy honks of the cars below. When it touched down, music filled the grounds as Judah stepped through a wall of smoke, telling the assembled: "We are here to celebrate the light that no darkness can take away. No darkness. No epidemic."
Once all of the pleasantries were done, it was time for the main event. Judah wished everyone, "Lights. Laughter. And latkes," and mounted a ladder to light the menorah.
"Isolation is never a good thing, especially for children," Kaltmann said. "Kids need joy and memories. So we sat down, a committee of us, and thought, 'What can we do to bring hope and light to this year?'"
What they came up with was what he described as "The first time in the history of the world that Judah Maccabee will descend in a helicopter to light the menorah."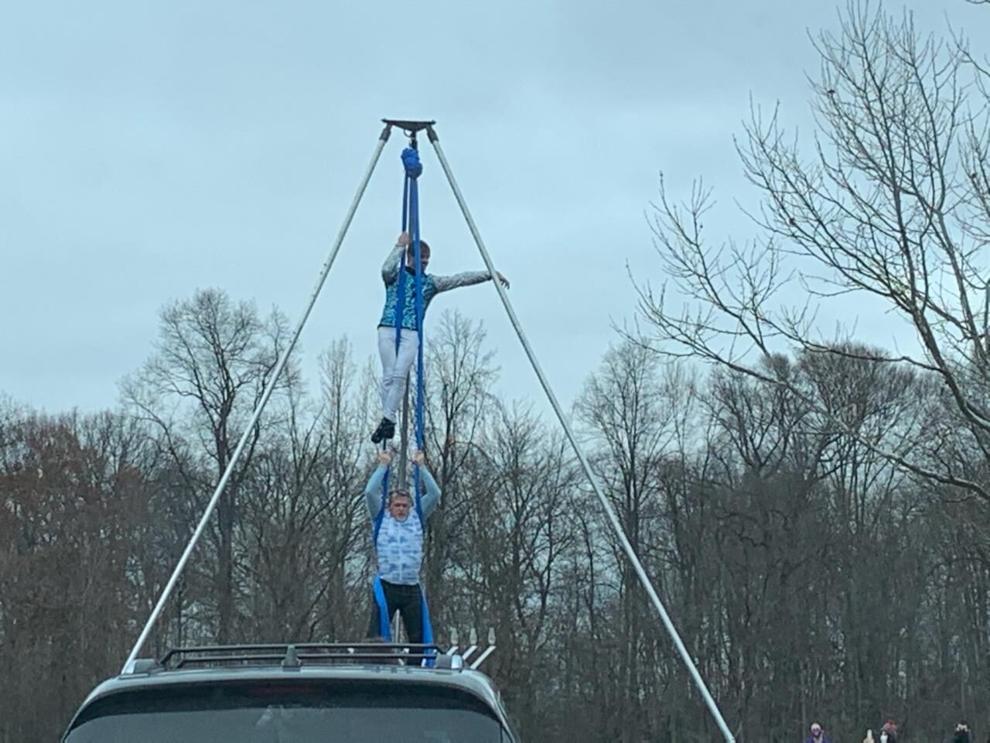 Following that lighting, the crowd was entertained by an aerial and acrobatic performance from Cirque-tacular Productions Inc. Two performers swung from ribbons high above the cars, worked a balancing act with a large metal cube and bounced around inside of a balloon. All of this was to the delight of the many children who were hanging out of windows or popping up out of sunroofs.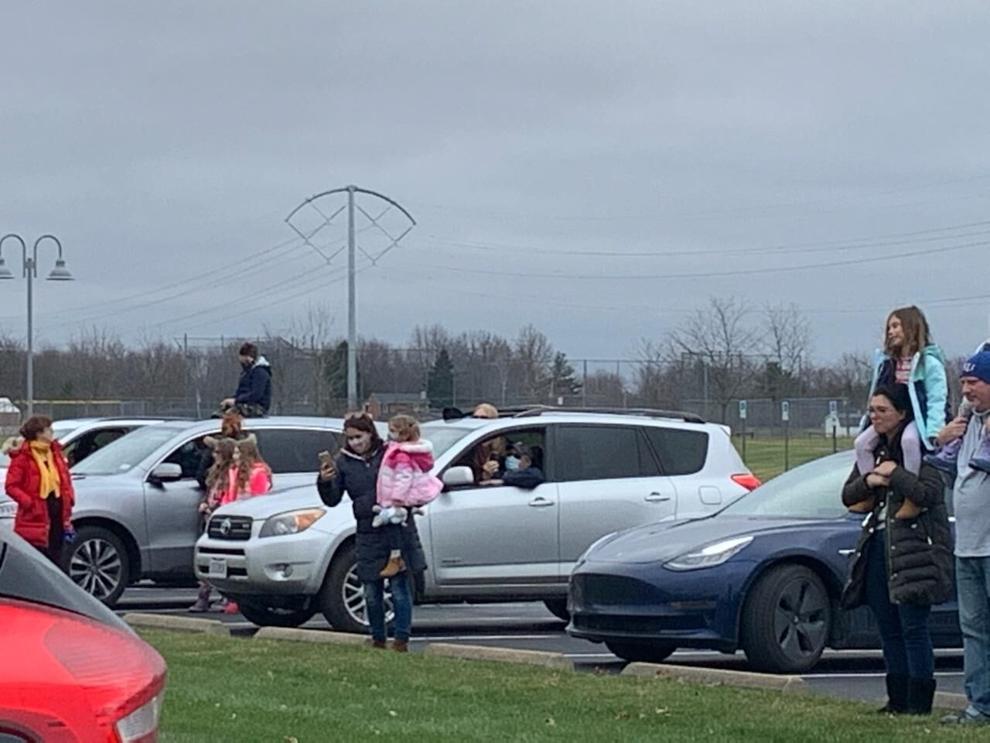 As the entertainers swirled through the air, Yulia Bar of Bexley stood just outside her car watching in amazement.
"It's crazy what they could pull off," she told the CJN. "I'm happy that the kids are having fun and they'll have this to remember forever." She paused and then added, "It doesn't really matter what it is though – it's Chanukah," with a laugh.
"When we think about Chanukah," Kaltmann later added, "we think about how lights push away the darkness. Our job is to bring the light."
---
Noell Wolfgram Evans is a freelance writer from Columbus.