Chanukah is a fun and laid back holiday that centers around family, food, and celebrations. With new technology popping up, there are now more ways to celebrate with each other than ever before. Whether you're celebrating with family around the world or just looking for ways to infuse technology into in-person celebrations, mobile phone and tablet apps are a great way to enhance your Chanukah experience.
Chanukah Sticker Set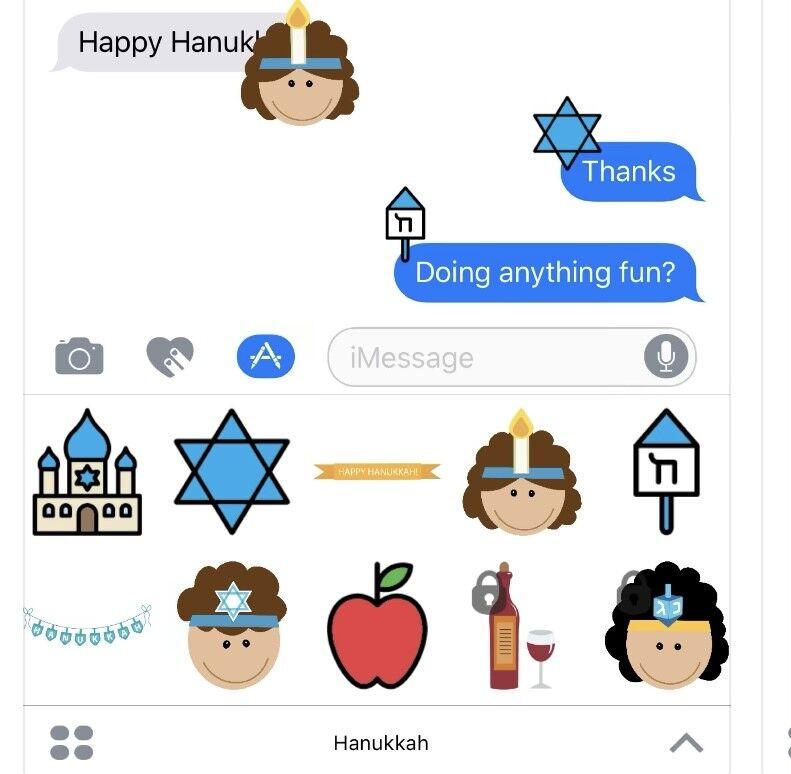 This app for Apple iPhones gives you access to iMessage graphics you can use in text messages. Some of these graphics or "stickers" are free, but unlocking all of them costs money. Some of the stickers include the basic Chanukah symbols, such as menorahs, as well as other images such as a dipper stick of honey. This is a great way to add extra flair in your messages with friends and family.
Jewish-Americans Slide Puzzle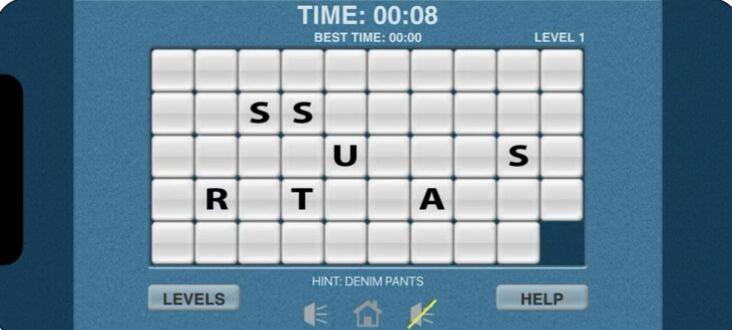 This Apple iPhone game is not specific to Chanukah, but it is still a fun game to play among friends and family. Each puzzle contains the last name of a Jewish-American. The catch is all of the letters are misplaced and out of order. The goal of the game is to organize the letters correctly to spell the name of the person in question.
'The Mensch on a Bench' Stickers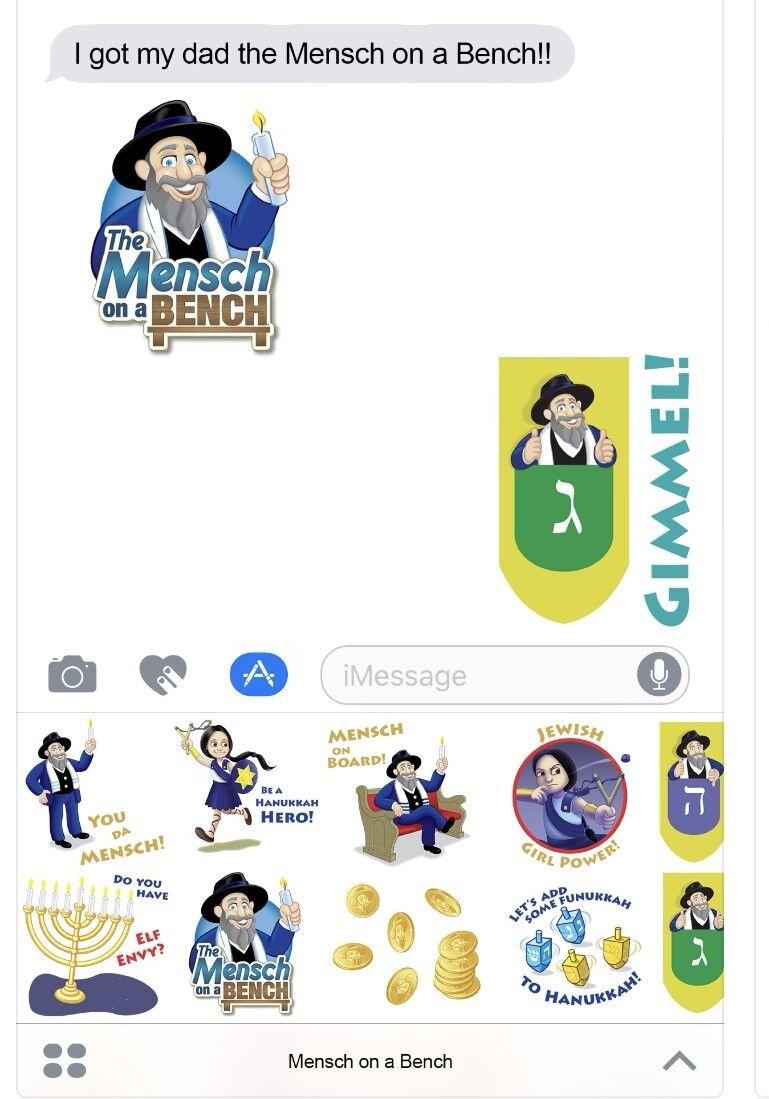 You've heard of Elf on a Shelf? Now get ready for Mensch on a Bench. Similar to the Chanukah sticker set, this Apple iPhone app gives you access to Mensch-themed and Chanukah-themed stickers.
Best Greeting Cards For All Occasions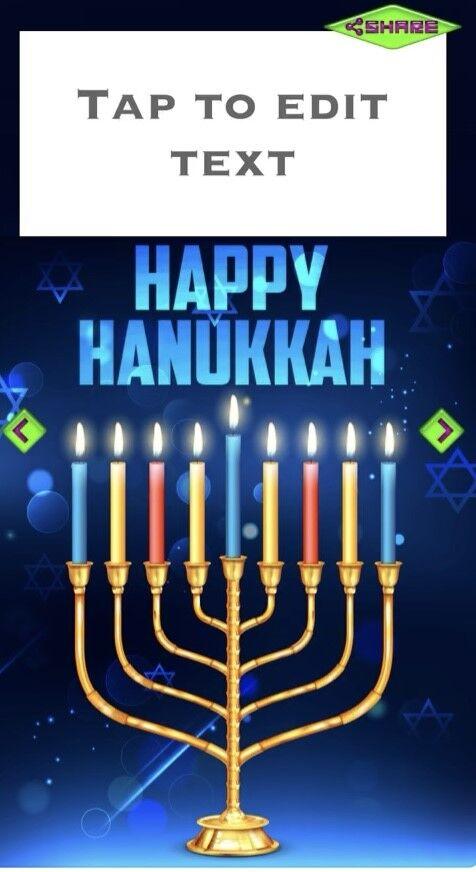 Like the name suggests, this Apple iPhone app gives access to virtual greeting cards that you can use for a multitude of holidays, including Chanukah. You, as the user, can pick your favorite card from a certain category, pick a font, write your own greeting or well-wishes and send it to a loved one.
ChanukahBots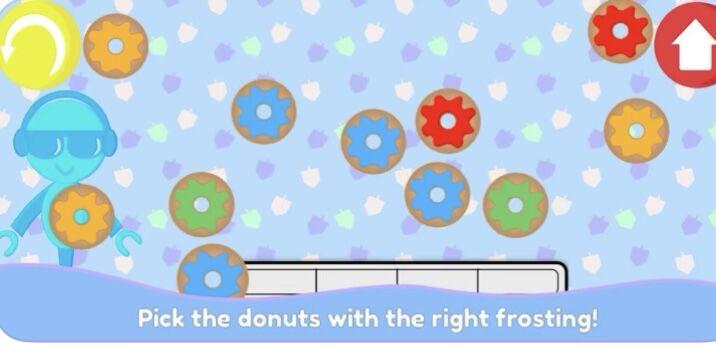 While most of these apps are for fun and celebration, this Apple iPhone and Android app combines those things with education. Children can select from four Chanukah-themed games that promote different learning skills, including pattern recognition, counting, matching and coloring.
Chanukah guide app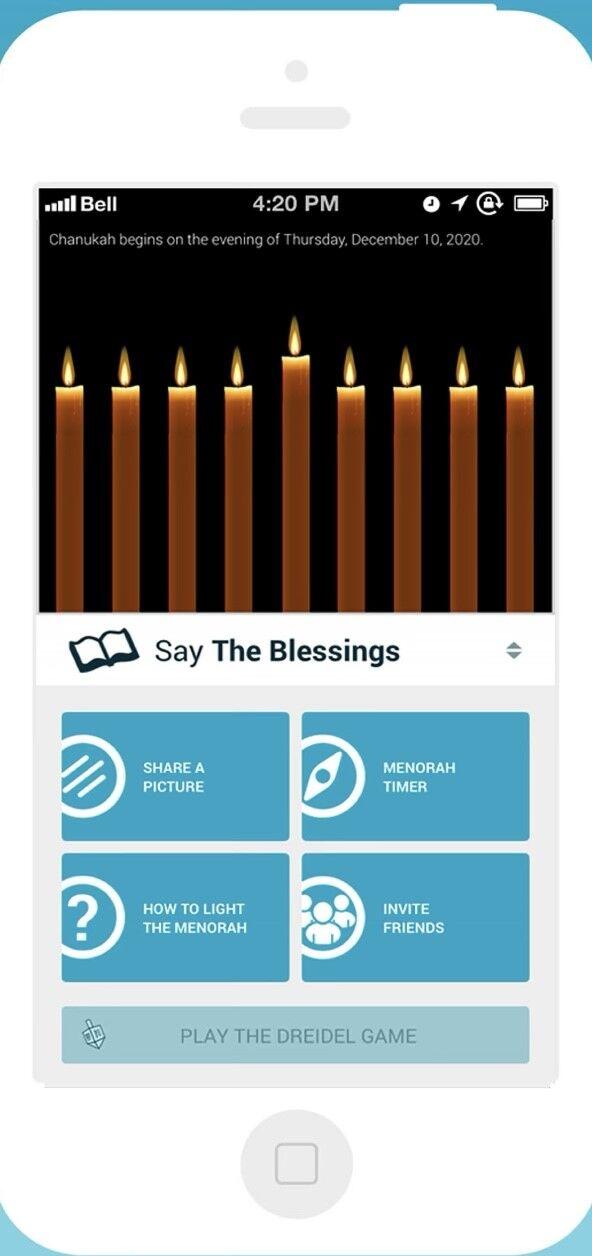 This free Apple iPhone and Android app has pretty much everything. You can light a virtual menorah, read blessings in six different languages – Hebrew, English, Russian, Spanish, Portuguese and French – play the dreidel and more. It is the quintessential app for combining celebration with technology.
Online Dreidel Fun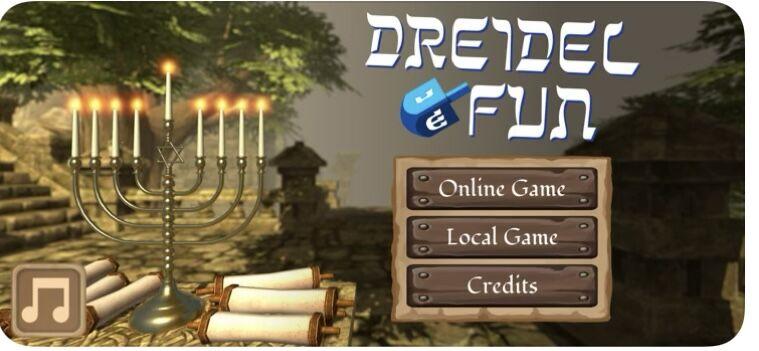 Playing the dreidel with friends and family is a tradition that goes back for centuries. There are few things better than winning a piece of gelt for landing on the right side of the dreidel. But this free Apple iPhone and Android app combines the traditional game of dreidel with online gaming. This 3D game allows one to play online with friends or solo.
Menorah Deluxe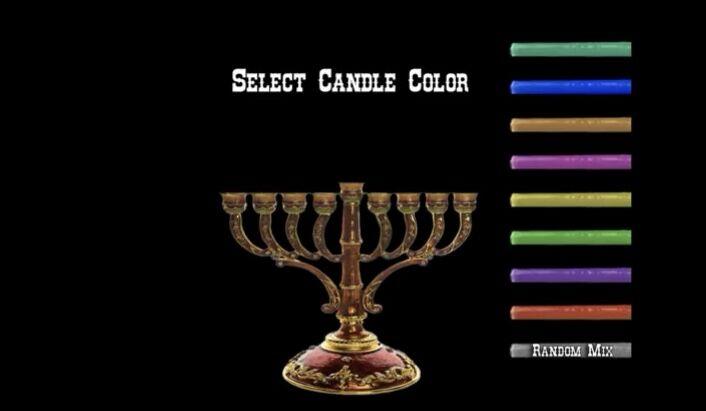 Most Jewish households have a menorah ready to go for Chanukah. As great as it is to have a physical menorah to light, technology allows us to design and customize our own menorahs at the touch of a button. For $1.99, iPhone and Android users can select a candle color and burn duration, place and light each candle, and watch as the candles slowly burn away throughout the night. This is also a great way for kids to play with a menorah without the risk of burning.
No matter which apps you choose, the important thing is that you celebrate the holiday with loved ones near and far.