Preparing for the High Holy Days offers a different set of challenges for Cantor Aaron Shifman, Cantor Kathryn Wolfe Sebo and cantorial soloist John Stefano.
With different backgrounds and with different demands, each prepares uniquely to add dimension to the prayer that include words but goes deeper than speech, aiming straight for the heart.
John Stefano
Stefano's introduction to Judaism – and the cantorate -- came in Hagerstown, Md., at a bar mitzvah when he was 13.
"I remember listening to the cantor and thinking, I can do that," he said.
At the age of 50, he converted to Judaism with Rabbi Gary Huber at Congregation Beth Tikvah in Worthington, having lived a Jewish life for 12 years and relocating to Columbus.
"Our boys were raised Jewish and both are raising Jewish families," he said.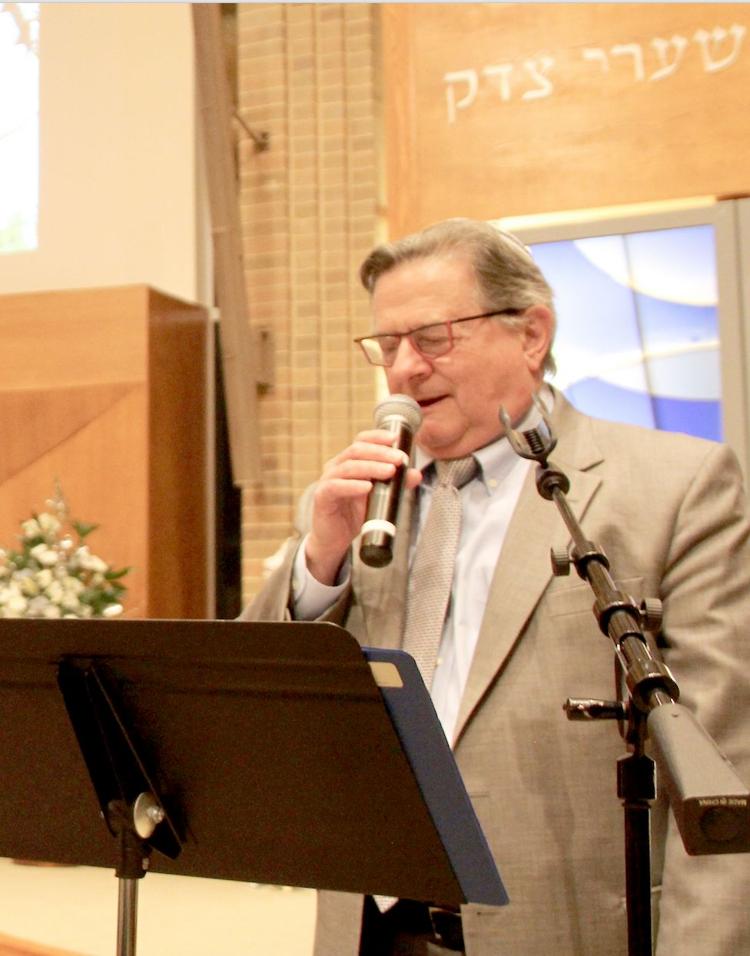 He and his wife, Sally, converted.
"We came to Judaism together by choice," said Stefano, 73. "It was the religion that appealed to us the most, its emphasis on social justice and the way in which we act in the world and how we behave towards others as opposed to a credo."
While his wife immediately became immersed in the life of the congregation, he was looking for a way to do the same.
With a background in American musical theater, he decided to sing in the choir at Congregation Beth Tikvah and later asked Huber if he thought he would be able to lead a service. Huber assented.
Each year, in preparation for the High Holy Days, he checks his pronunciation.
"I would never claim that I was fluent in Hebrew or even a good reader," he said. "I have to do it through transliteration."
He finds the liturgy moving, he said.
"Because I'm an actor, the easiest part is connecting to the emotion of the music," he said. "I just instinctively do that."
His favorite song of the High Holy Days is Avinu Malkheinu by Max Janowsky, the first High Holy Days liturgical piece he had as a solo.
"It's not only my favorite melody," he said. "It is the heart and soul of the service. It's where we turn to G-d and ask for forgiveness and grace."
He also linds resonance in Max Bruch's Kol Nidre, the same piece Shifman named, which he called "incredible."
Other pieces present technical difficulties for singers, particularly high notes that call for a long E or U sound, he said.
Then there are what he called "patter songs," fast songs with lyrics that require lots of articulation.
Stefano splits soloist duties with another cantorial soloist, Debbie Costa. Even so, he is careful to get plenty of rest.
Cantor Aaron Shifman
For Shifman, who was born in South Africa, the son of a cantor, both the liturgy and melodies are deeply ingrained, part of a deeply felt heritage emanating from his father and uncle.
"It's really steeped into my very essence," Shifman said.
He finds preparation, which involves singing with, but not leading, the choir at B'nai Jeshurun Congregation in Pepper Pike, a warmup to the services he is responsible for being the leading soloist.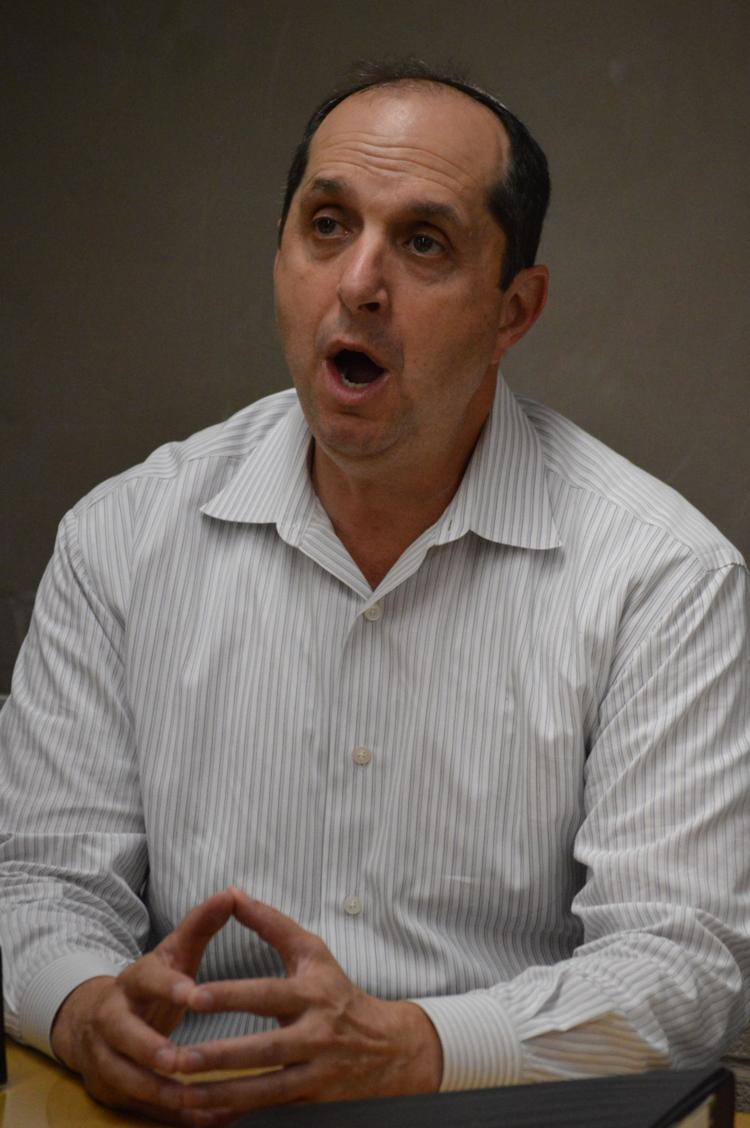 "It's not as though I'm starting from ground zero," he said.
He said he finds particular meaning in Kol Nidre and in Unetane Tokef, both central prayers in the Yom Kippur liturgy. While Kol Nidre releases people of their vows to G-d, Unetane Tokef asks who will live and who will die in the coming year.
"That's a very powerful section in terms of what the music represents," he said, adding that the prayer's history also resonates for him. The passage was written by a rabbi who refused to convert and was martyred. "It puts things in perspective."
He said he also finds many of the personal prayers he sings to be particularly meaningful.
"Some of the most famous cantors of the golden era put their stamp on them," he said.
Among those cantors were Yossele Rosenblatt and Moshe Koussevitsky, whom he called "iconic."
"Every time I listen to them, I get the chills," he said.
Shifman grew up singing in his father's choir at Northern Hebrew Suburbs Congregation in the Waverly neighborhood of Johannesburg, South Africa.
He came to the United States in 1981 and studied at Adelphia Talmudic Academy in Howell Township, N.J.
He began working as a cantorial soloist at age 19. He remembers coming to B'nai Jeshurun and listening to his uncle, Cantor Yehuda Shifman, lead services.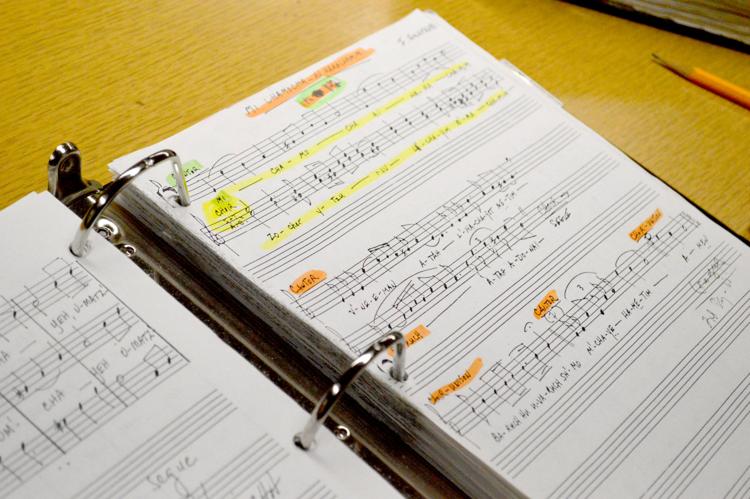 He led his first pulpit at age 21, having been ordained by his father and uncle.
Last week, Shifman took his seat at the front of a classroom at B'nai Jeshurun and rehearsed under the direction of Mark Willensky. He opened his mahzor as well as his two thick binders of music, highlighted in orange and yellow, and lowered his eyes as he listened to the choir.
Shifman brought with him a pencil, a highlighter and a single bottle of water.
He said he ups his protein and fluid intake prior to the High Holy Days to ensure he has the strength to get through the demanding schedule.
He said he tries not to overdo his singing prior to High Holy Days to preserve his voice for services.
Cantor Kathryn Wolfe Sebo
Sebo is in her 34th year on the pulpit, her 20th at The Temple-Tifereth Israel in Beachwood and, during the High Holy Days, University Circle in Cleveland.
She reviews the musical aspects of the services immediately following Yom Kippur and later with the rabbis. Then, in June, she contacts the 16 professional and semiprofessional singers who make up The Temple's two High Holy Days choirs.
Since services convene simultaneously –at the Jack and Lilyan Mandel Building in Beachwood and at The Temple Tifereth Maltz Center for Performing Arts at The Temple Tifereth Israel in Cleveland – she needs two full choirs.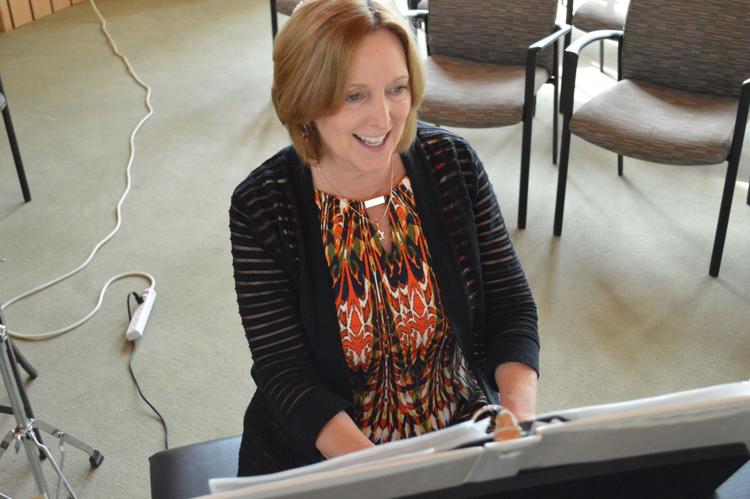 This year, she will have two new singers, but with a seasoned group of 14 others, the choir will rehearse a total of nine hours in three, three-hour rehearsals. Just two of the 16 are Jewish, so Sebo has worked extensively with the group on pronunciation and the meaning of prayers.
"Because I don't want them to just sing the song, I want them to feel it," she said. "I want them to feel the weight and the importance of the day. And they do."
Sebo said she works extremely closely with another person on planning services.
"So while I'm in one building working with my octet and my musical director, Cheryl Eitman, is working in the other building," she said. "She's our cantorial soloist. … We match each other almost note for note. Whatever I'm singing in one service, she's singing in the other service."
In August, Sebo meets with the rabbis to go over the liturgy, then again about a week before the High Holy Days to go over what she called cueing in order to achieve a seamless presentation.
"We want it to flow," she said. "We want it to keep moving in an effortless way, and for things to be effortless, that takes a ton of work."
While Sebo oversees the music in the services she and Eitman lead, she also rehearses and oversees a series of alternative services at The Temple.
"I'm kind of like overseeing the coordination of all of these musical components that go on," she said, including the violin and cello soloists for Kol Nidre. She also helps assign aliyot, honors, for services.
"I don't want to sound overconfident, but I do feel pretty comfortable in saying here at The Temple it works like a well-oiled machine," she said.
Still, Sebo has concerns about the meaning of the day for the congregation.
"There's a lot of weight and a lot of pressure in that for some people this is their one time of year to feel something. Or to feel inspired. And for some people it's the sermon that's going to do it for them, which is a lot of pressure on the rabbi. For some people it's what's in the book and what they connect it with, so there's that. But for some people, it's the music. And I feel that pressure, that if the choir and I fall short, we may have disappointed somebody for this incredibly important time. So there's that pressure, but I think it keeps me always trying to do better. I think that pressure makes me want to work harder each year."
Sebo said she does a full fast on Yom Kippur.
"I don't know what happens, I don't know if it's ruach hakodesh, which is the holy spirit, or the angels that are accompanying me on the journey, but when I hit neilah, I get this surge of energy and strength that I don't even know where it came from," she said. "I guess the doctors would say it's adrenaline."
She said after she leaves services, which includes a brief Havdalah, she sits in her car and says a little prayer.
"Whatever you did to push me through the last couple hours, I just want you to know appreciate it," she said. "There's no reason I should have a voice at that point. There's no reason I should have anything left."