Lorn Spolter has been a professional photographer for more than 40 years in Columbus, photographing countless lifecycle events, including bar and bat mitzvahs and weddings.
The Columbus Jewish News recently spoke with him about how to choose an event photographer. The interview has been edited for clarity and brevity.
CJN: What is the best way to find an event photographer?
Spolter: Word-of-mouth. The best way to find a photographer is to ask others that have used one for an event and had a good experience, making sure the photographer knows what the client is looking for and conforms to their wishes.
CJN: What should you be looking for in a photographer?
Spolter: One should look for an experienced photographer. There are lots of new photographers that do not have lighting skill, people skills and do not have any idea of what they are doing. Taking snapshots is not what people want. That's why experience really counts. I've been doing this for 42 years and I have a pretty good feel of what needs to be done. It is also important to meet with the photographer to make sure you get along with them because you do not want someone who clashes with your personality.
CJN: What makes a good event photographer?
Spolter: Being able to be aggressive without being too pushy. To pose individuals and show them how to stand quickly is an important aspect of photography. Most people have no idea what to do when getting their portrait or group photographed.
You also need to work with your clients to get the pictures they want. People want to look the best, especially for formal pictures. So, I sit down with 20 shots of the same thing and go one by one with clients to get to their favorite picture. From there I spend time making any other changes to that picture they would like using Photoshop, making changes in front of them so they approve every change I make. People don't k now what they want until you give them the options. Photoshop is so important. If you don't know Photoshop you can't make it as a photographer.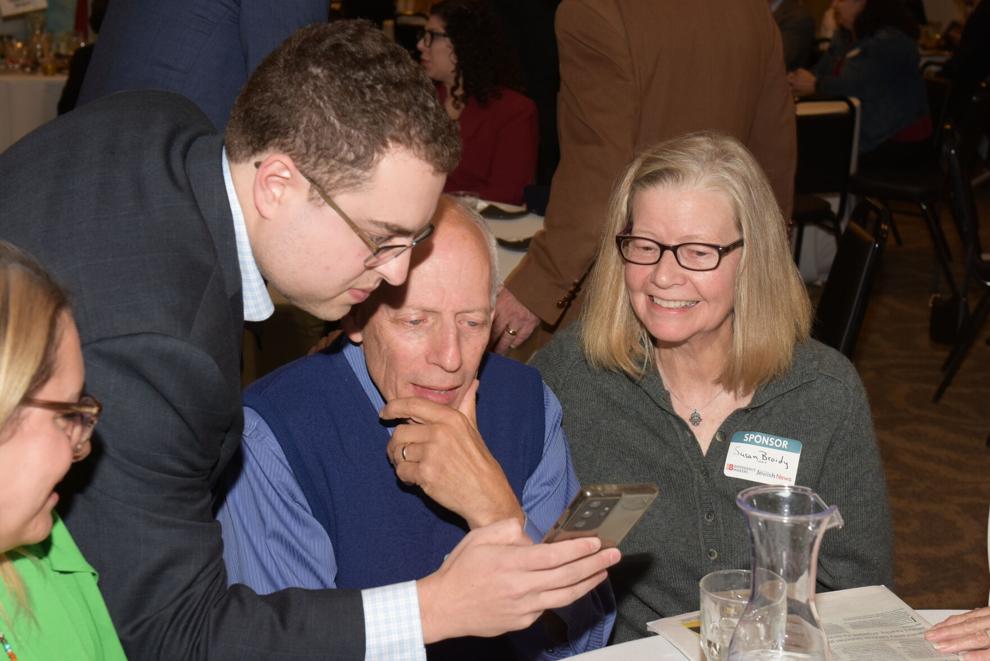 CJN: How far in advance of an event should you book a photographer?
Spolter: Most photographers book one year before an event takes place. I have people with bar and bat mitzvahs who book me a year in advance.