The Columbus Jewish Film Festival of the Jewish Community Center of Greater Columbus will shift to a virtual event this year, kicking off Nov. 1.
Aiming to sustain community connectivity in a safe manner during the COVID-19 pandemic, the film festival aims to provide a range of films and discussions as part of the JCC's online Jewish arts season, according to a news release.
"We have an outstanding lineup of movies this year," said Ayelet Ben-David, who is film festival co-chair with Hani Hara, in the release. "We didn't plan to have a theme, but with the current climate, a theme took shape all on its own."
"This year's films celebrate how our differences bring us together and how just because we may be different or apart, we can still support each other together. I am most excited for the new virtual offerings we can provide in terms of Q&As and behind-the-scenes looks."
At 7 p.m. Nov. 1, the festival will begin with a single evening showing of "Aulcie," followed by a live Q&A with director Dani Menkin.
Films are $12 per screening device, and tickets are available via the film festival website at cjfilmfest.org, or by calling 614-559-6258. For more information, visit the website or call film festival director Emily Schuss at 614-559-6205.
The 2020 JCC Cultural Arts Programs are presented in celebration of Andrew Ethan Stern, with additional support from Lenore Schottenstein and Community Jewish Arts Fund of the Columbus Jewish Foundation, the release said.
With more films being planned for 2021, here is the lineup for November 2020:
'Aulcie'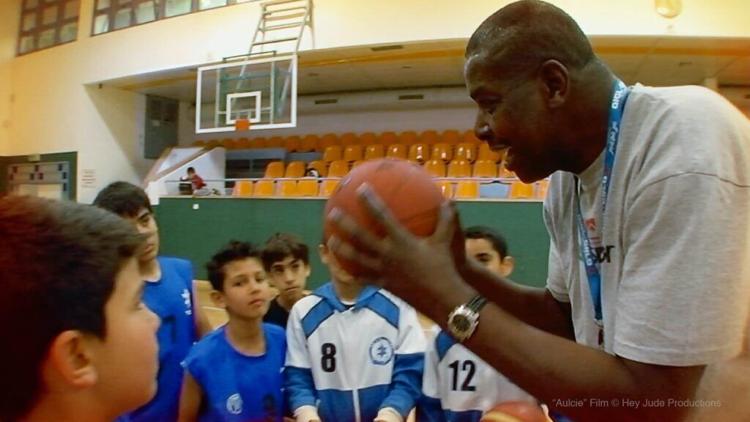 • Directed by Dani Menkin, Israel, 2020, 72 minutes. English/Hebrew with subtitles
• Synopsis: Recruited from the courts of Harlem, Aulcie Perry joined the Maccabi-Tel Aviv basketball team in 1976. With game footage and interviews, 'Aulcie' is an emotional profile of a superstar who put Israeli basketball on the map.
• Screening: 7 p.m. Nov. 1, followed immediately by a Q&A with Menkin.
'They Ain't Ready for Me'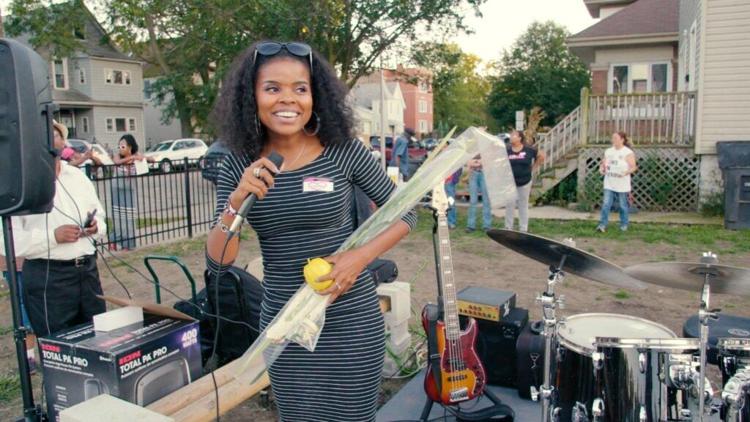 • Directed by Brad Rothschild, documentary, United States, 90 minutes
• Synopsis: Tamar Manasseh, an African American rabbinical student is leading the fight against senseless killings on the South Side of Chicago. Every day, Tamar, the self-assured mother of two sits on a corner in the Englewood section of Chicago, barbecuing, playing music and bringing games for kids to play with. Tamar and her organization, Mothers & Men Against Senseless Killings, are proving that something can be done.
• Screening window: 7 p.m. Nov. 3 to 7 p.m. Nov. 5
• Q&A with Manasseh and Rothschild at 7 p.m. Nov. 5
'Those Who Remained'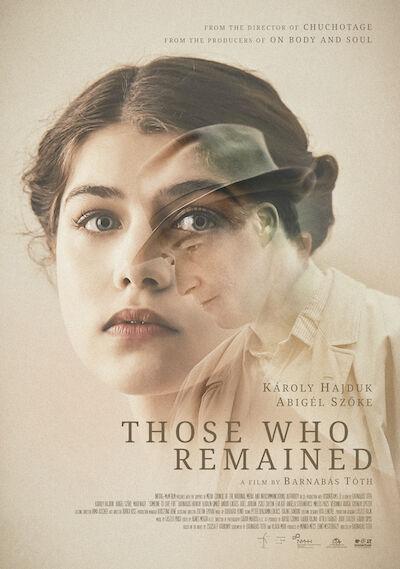 • Directed by Barnabas Toth, drama, Hungary, 2019, 83 minutes; Hungarian with English subtitles
• Synopsis: An achingly beautiful period film set in post-war Hungary about the healing power of love amidst grief and trauma. Hungary's Oscar entry for Best International Feature.
• Screening window: 9 p.m. Nov. 7 to 9 p.m. Nov. 9
'Crescendo'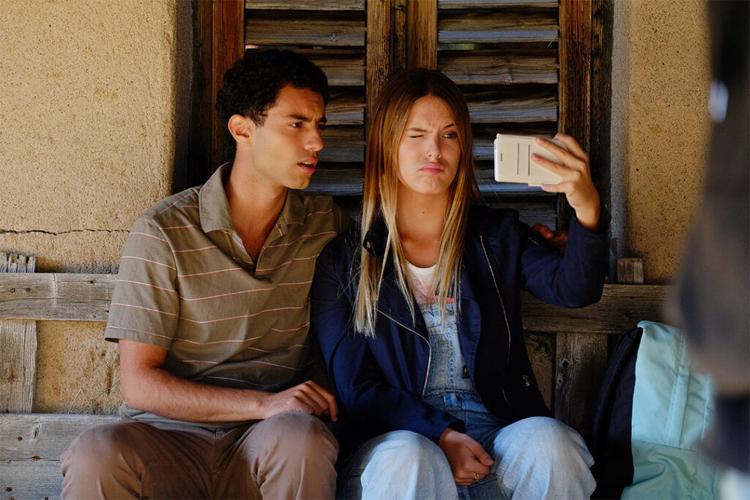 • Directed by Dror Zahavi, drama, 2020, 106 minutes, English/German with subtitles
• Synopsis: Renowned conductor Eduard Spork assembles an orchestra of Israeli and Palestinian youth for a symbolic concert for a Middle East Peace summit, but conflicts flare immediately between the young artists. It takes all the conductor's skills to get his musicians in harmony.
• Screening window: 7 p.m. Nov. 11 to 5 p.m. Nov. 13
'The World Without You'
• Directed by Damon Shalit, drama, U.S., 2018, 95 minutes, English subtitles
• Synopsis: A family honors the memory of their journalist son who was killed in Iraq. Will this dysfunctional family reunion bring them closer together?
• Screening window: 9 p.m. Nov. 14 to 9 p.m. Nov. 16
'Breaking Bread'
• Directed by Beth Elise Hawk, documentary, 2020, 86 minutes, English/Hebrew with subtitles
• Synopsis: Nof Atamna-Ismaeel, the first Muslim Arab to win Israel's MasterChef, founded the A-Sham Food Festival which pairs Arab and Jewish chefs to create exotic dishes. This is a film about hope, synergy and mouthwatering food.
• Screening window: 7 p.m. Nov. 18 to 7 p.m. Nov. 19, with Q&A with Hawk at 7 p.m. Nov. 19.