The committee exploring a potential merger between Congregations Tifereth Israel and Agudas Achim is proposing to begin a pilot phase to further the conversation, which they are hoping to begin in August.
The proposal was outlined in a letter sent to congregants of both Conservative synagogues July 23, signed by the six members of the exploratory committee that has been considering the possible merger since January.
The letter said after committee meetings and town halls with congregants from both synagogues in Columbus and Bexley, the members of the committee "all strongly support a merger."
"We believe we can create a robust and energized congregation that will be far greater than the sum of its parts," the letter read. The pilot phase would continue for six months, with the goal of learning about each others' strengths and cultures, shared visions for Jewish life, and where they differ, the letter said.
The pilot phase recommendation will be voted on by the Agudas Achim board on Aug. 9, said committee member David Philips.
"There's certainly lots of opportunity here and lots of possibility to future-proof the Conservative community for Columbus," said Philips, who has been a member of Agudas Achim for about seven years, is immediate past president of the synagogue and was formerly a member of Tifereth Israel. "That's really what our goal is – to make sure we come out of this with a synagogue that can be loved by all the people that love it today in their own place, but be stronger."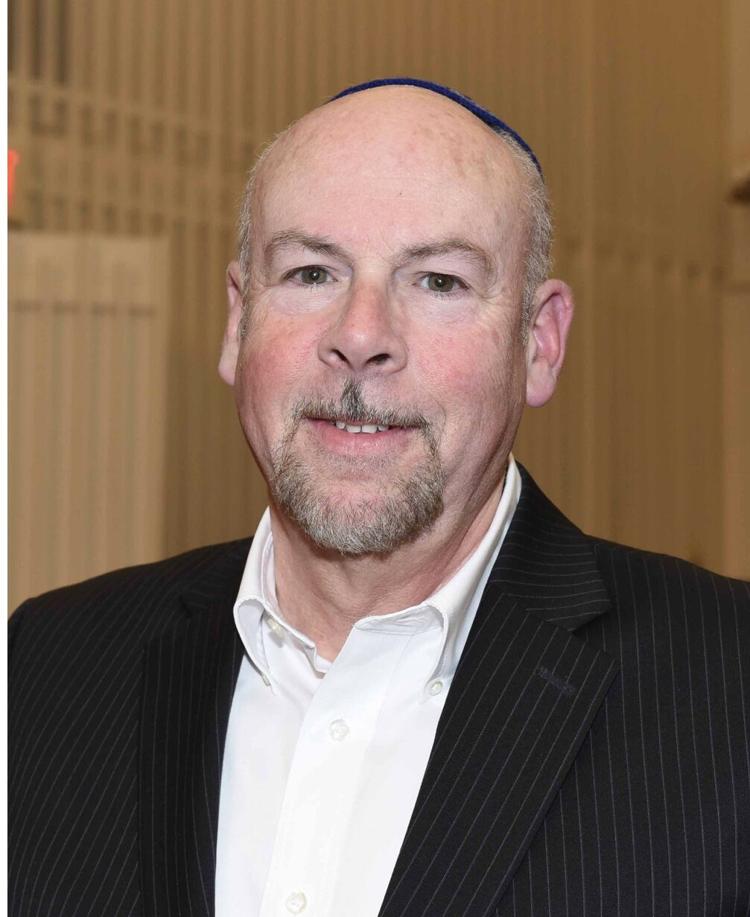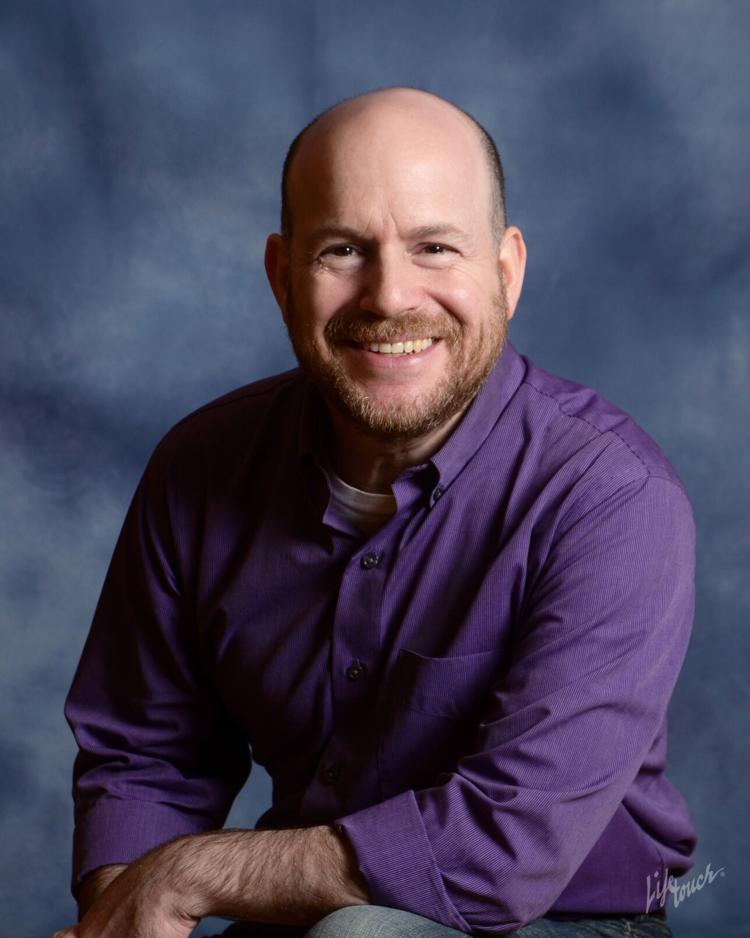 Tifereth Israel is ready to begin the pilot once Agudas Achim has its vote, said Karl Rubin, a committee member and vice president at Tifereth Israel.
He said after some ice breakers, the committee members from the shuls quickly realized there was potential. Moreover, the town halls brought about questions and comments from hundreds of congregants – first in person, and later virtually due to the pandemic.
"There were some good questions – some hard questions – and nothing's fully resolved yet, but when people ask questions that challenge you, it shows they are engaged," said Rubin, a member of Tifereth Israel for the last 18 to 20 years.
Pilot plans
During the proposed pilot, each congregation would take turns hosting Shabbat morning services, the letter detailed. When it becomes safe to hold services in buildings, "the boards should consider alternating Shabbat services in one building one week and the other building the following week."
It would also involve developing a plan for conducting services and learning together, both in-person and online depending on how the pandemic progresses.
Philips said Tifereth Israel has already shared its pandemic Zoom activities with Agudas Achim's audience, yet few have taken advantage thus far. Agudas Achim also began offering small, in-person Shabbat services around when Central Ohio Orthodox shuls began doing so in June.
"We've taken different approaches to how we can offer something to our congregants, which is kind of the touch point for a lot of Conservative Jews to their religion," he said. "The Shabbat morning is where our focus is, and then we have a different approach to it. So I think that's one of the things we will have to figure out."
The synagogues are also seeking a professional consultant to help guide the merger process. Philips said there have been challenges finding the right person, which along with the pandemic, has generally delayed the merger-seeking process.
"The natural thing would be for the shuls to have joint events for people to get to know one another, and we can't," he said, adding outdoor, socially distant events may be on deck. "We are trying to push through that a little bit and not just leave it on hold for a year or more."
The pilot would also include engaging committees regarding finance and building facilities, and adding committees to explore membership, personnel and other potential areas.
At the end of the six months, the boards of the two congregations can either decide to extend the pilot an additional three to six months, or put the merger proposition to a vote of the synagogues' members, the letter said.
How it began 
The committee to explore a possible merger was formed in January, following a November 2019 announcement that Rabbi Mitch Levine would leave Agudas Achim. The search committee for Agudas Achim's next rabbi received a letter from Rabbi Hillel Skolnik and Rabbi Alex Braver of Tifereth Israel that opened the merger discussions, the CJN previously reported.
"I can't imagine having two better rabbis to walk forward with this on," Rubin said.
Also, Tifereth Israel Cantor Jack Chomsky will retire at the end of October after 38 years serving the congregation. Thus, both synagogues would soon be missing clergy.
Philips also referred to the exploration as "rabbi driven."
"Agudas separated from its rabbi, and Tifereth's rabbis – for those people who know them – are great people," Philips said, adding a key point for the pilot is to provide opportunities for Agudas members to get to know Braver and Skolnik.
Talks began between clergy and lay leadership, and then led to the formation of the exploratory committee – voted for unanimously by both congregations' board. The other exploratory committee members are Stephanie Wapner and Brad Kastan from Agudas Achim, and Nancy Gurwin and Arnold Good from Tifereth Israel.
Tifereth Israel has approximately 750 family units as members, while Agudas Achim has about 350.
The letter outlined other benefits to merging.
"We quickly realized we had much more in common than not, and although we had different ways of conducting our respective businesses, our many shared activities, protocols and most importantly, values, could allow the congregations to be brought together as a new kehila/community," the letter read. "In addition, we recognized the tremendous economies of scale (security costs, building maintenance, programming, operations and more) that would accrue to the benefit of our entire Jewish community."
Next steps 
Rubin said based on town hall conversations and emails he's gotten from Tifereth Israel members, a merger is generally supported. He said the "hard, emotional" part would come when a determination would have to be made about parting with one of the synagogues' buildings, which each hold storied histories.
The letter also cited changing demographics of Jewish life, where religious affiliation is in decline. Seeing a drop in membership over the past 10 years, the synagogues said "that decline can be expected to continue." It also noted the challenges the pandemic continues to present.
"Clearly there are challenges, and this process has taken and will continue to take time to do the right way," the letter read. "But, if we can agree that it is in the best interest of Tifereth Israel and Agudas Achim congregants, then we will all be a part of something bigger than any one of us. While a merger presents for many people an uncomfortable sense of change, it could greatly benefit the future generations of Jews in Central Ohio."
Rubin said while some may have thought the decision about a merger would have happened quicker, because there are many moving parts, different ideas and voices, and further challenges from COVID-19, it perhaps has taken longer than expected.
"I would rather do the process thoroughly and correctly and make it work, than make it really quick ... and have it not work," he said.