A federal judge ruled in favor of Joseph Kahn and others involved in Condado Tacos, a build-your-own taco restaurant based in Columbus, who were accused of stealing its concept and idea from Barrio Tacos, another Cleveland-based build-your-own taco restaurant.
As part of a 36-page opinion filed July 9, U.S. District Court Judge Pamela A. Barker dismissed the lawsuit initiated by Barrio's camp in 2018, saying she found "nearly all elements that comprise Barrio's alleged trade dress 'are far too typical of other restaurants,' particularly restaurants in the trendy casual and Mexican genres." She noted both restaurants' use of uncovered tables, paper towel spools, mason jars, sporks, foil-wrapped food and paper trays, which "are generic and not unique to (Barrio's) restaurants."
The lawsuit came from a former partnership between Kahn and Barrio principals Thomas Leneghan and Sean Fairbairn. The first Barrio opened in 2012 in Cleveland's Tremont neighborhood, featuring a build-your-own menu and Day of the Dead theming. By September 2013, Kahn sued Leneghan and Fairbairn after he was removed from that partnership.
The lawsuit was resolved a year later with Kahn agreeing to specific terms – he couldn't use the Barrio name, trademarks and logos, or reveal the restaurant's trade secrets. In the lawsuit filed in federal court, Barrio said, "The minute a patron walks into a Condado, the patron is immersed in an atmosphere and embarking on a dining experience that has the same look and feel of Barrio."
But Barker said even down to the menu, Barrio's concept is not unique enough to say Condado copied them.
"Barrio's menu is divided into seven sections, including 'tortilla,' 'protein,' 'cheese,' 'toppings,' 'salsa,' 'sauces' and 'sides,'" she wrote. "The menu items are described generically, and (Barrio) is 'certainly not the first' taco restaurant 'to offer such items.' (Barrio's) arbitrary decision to combine these generic elements does not suddenly render them inherently distinctive."
She also described "the ample evidence" that several elements of Barrio's "purported trade dress" were imported directly from other restaurants, noting that Leneghan and Kahn agreed its paper menu and pre-sharpened pencils were taken from another popular Cleveland restaurant, Happy Dog, a neighborhood corner bar in Cleveland that specializes in hot dogs.
Barker added that while Barrio argued Condado's sign is a "copycat" of theirs, they "ignore the fact that Barrio's logo is nearly identical to that of another Barrio restaurant based in Minnesota. ... Further, even Barrio's name, which is Spanish for 'neighborhood,' is not distinct, as Barrio shares its name with more than 10 other restaurants across the country also called 'Barrio' or some variation thereof."
Therefore, "the court concludes that (Barrio's) putative trade dress is not inherently distinctive, but comprised of mostly generic design elements commonly found in restaurants," Barker said.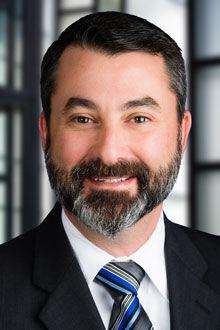 Condado's lawyer, Brad Barmen, a partner at Lewis Brisbois in Cleveland, said his clients are "thrilled" with the decision.
"We believe the claims were lacking merit from the time they were filed," he told the Columbus Jewish News July 15. "We knew we would be vindicated. It was just a matter of time. We look forward to putting this behind us and we wish Barrio well."
One of Barrio's lawyers, Randy Taylor, partner at Weston Hurd in Cleveland, declined to comment.
Condado has 26 locations in Ohio, Pennsylvania, Indianapolis, Kentucky, Michigan and Tennessee. Barrio has 12 locations in Ohio, Michigan, Massachusetts and New Hampshire.