A once vacant youth lounge in the Columbus basement of Beth Jacob Congregation is now the high-tech home of SinaiStudios, where Torah learning is being turned into premium web content.
"Everything we consume is so polished and when it came to Judaism and Torah, that level of content wasn't really happening," studio developer Chaim Davies told the CJN. "When it comes to being front and center in media and really creating quality content, I felt like there was a gap there."
Funded through a Chesed Fund campaign, which is similar to a GoFundMe fundraiser, the synagogue raised more than $15,000 to renovate the basement space into a 700-square-foot studio. That amount was matched by congregation members Maxx and Liraz Blank.
"Not only did they identify with the need, they took it upon themselves to make it a reality," Davies said of the Blanks.
The idea of developing a studio to produce cutting-edge videos and podcasts specifically connected to reaching Torah came out of the isolation many have experienced during the COVID-19 pandemic, Beth Jacob Senior Rabbi Avi Goldstein told the CJN.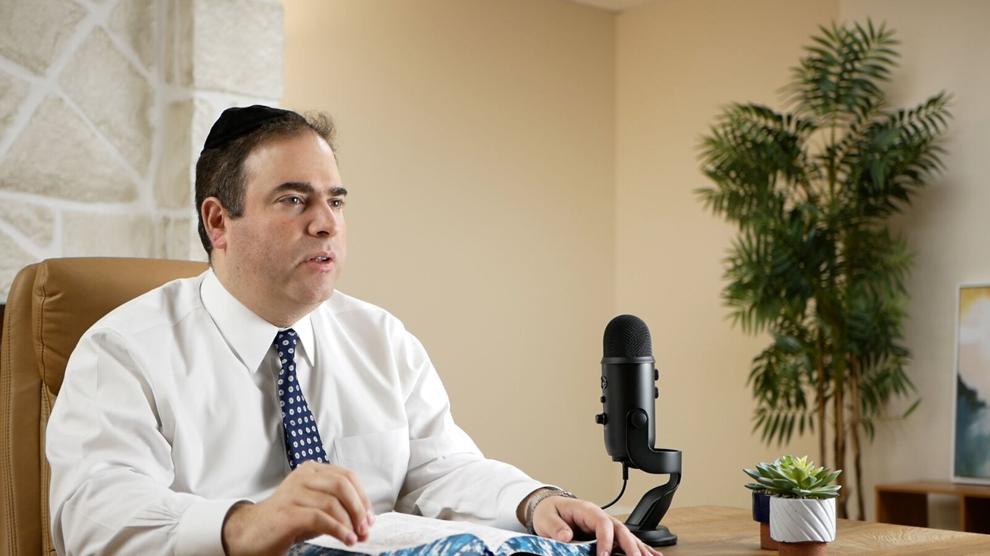 "We noticed that curated podcasts that are edited and put out with high digital production value were not so available," Goldstein said. "The shul really felt it was important to take advantage of the era we are living in and use the current technology to reach people.
"There are a lot of Torah podcasts where people get in front of their iPhone and do their thing," he said. "We are offering something different. It's edited and curated and it is a finished product that is on par with a lot of the other media they are consuming. People get a great Torah experience, and it's very convenient, very user friendly and very accessible. That's what we are trying to do."
The studio, which officially launched in January, currently produces two shows. "Judaism Today," featuring Goldstein, is a daily, three- to five-minute dose of Torah inspiration. "The Chaim Davies Show" features Davies, a teacher at Columbus Torah Academy in Columbus, who twice a week shares his perspectives on life, Torah and the Jewish people.
A third show, "Woman of the Week," will focus on a female Biblical personality and what lessons can be learned from her. It will be hosted by Miriam Goldstein, Rabbi Goldstein's spouse. The videos are shared at sinaistudios.com, on YouTube, as audio-only on Spotify and on multiple social media platforms, including Facebook and WhatsApp. In the first three weeks of operation, Davies said there have been more than 2,000 engagements from all over the country.
"We would really like to expand programming to include specialists and educators in different fields," Davies said. "We want to create a package of different areas of Jewish life. The sky is the limit, as I see it. We are doing something very unique and, ultimately, I would like to see it grow to far more than we already have."
---
Miriam Segaloff is a freelance writer from Gahanna.