A range of variables and necessities are taken into account when forming a new business in a community. 
According to Elaine Pelz, executive director of the Bexley Area Chamber of Commerce; Lesli Mautz, owner and operator of Bexley Bed and Breakfast; and Dave Mallett, president and CEO of Ohio State Bank, all in Bexley, the city meets many of the most pertinent requirements. 
Pelz said she thinks Bexley is attractive to businesses because "we are highly educated consumers here, we're active, we're involved in Bexley as residents, but also as bettering the community in and of itself." 
Originally from California, Pelz prefers the Central Ohio city because of its walkability. 
"You see your neighbors out on the street and have parties together," said Pelz, a member of Temple Israel in Columbus.
For a city confined within a
2½-square-mile footprint, extensive and complicated marketing strategies for businesses are unnecessary. Social media isn't as important as everyday social interaction, she said. 
"Word of mouth is one of the best marketing tools that a business can have, and that's a critical component to (a) successful business, but also a key component of what Bexley is about," Pelz said. "Telling people, 'Hey have you tried this new place? Let's go here, let's go there.'"
Mallett said, "I think the reason that Bexley is so strong is it has that sense of community over the generations. So when we started the first Bexley Bank in 2005, we experienced tremendous community support." 
After selling that bank in 2014, Mallett opened the new Ohio State Bank April 22.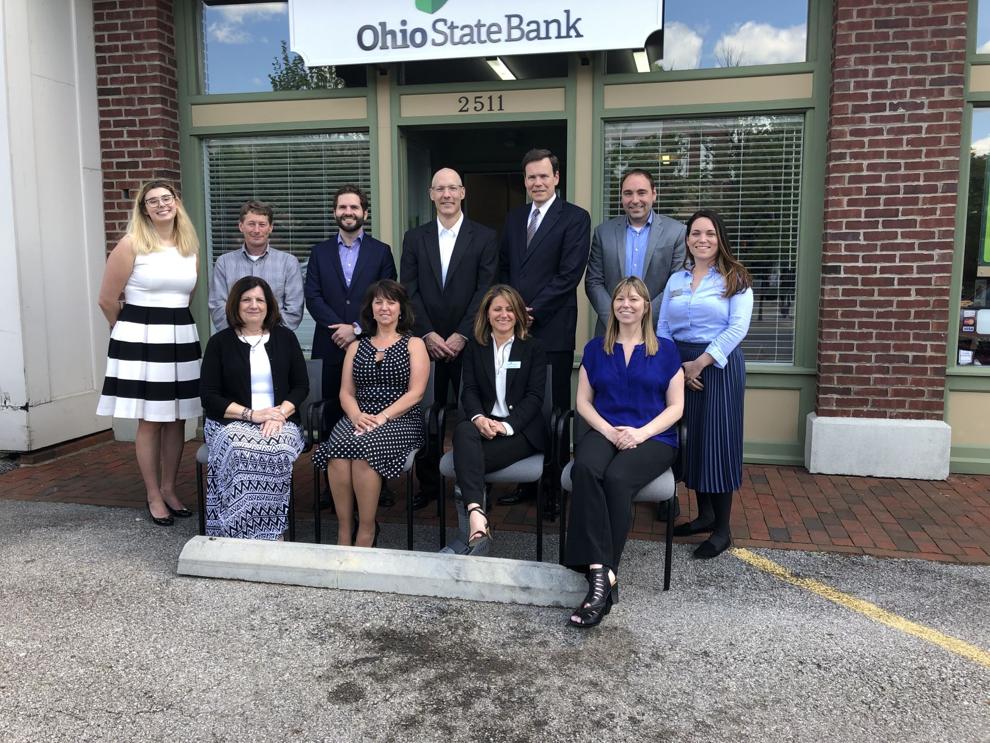 Mautz said Bexley's need for lodging options inspired the opening of the bed and breakfast, as there wasn't one before they opened and there are still no hotels or motels. 
"For us in particular, we're in walking distance of so many synagogues. And there was a definite need for lodging – especially for shomer Shabbos folks," said Mautz, a member of Temple Israel. "We are a four-minute walk to Congregation Torat Emet, 1.4 miles away from Beth Jacob synagogue, and about a mile and a half from Congregation Ahavas Sholom." 
Since moving to the area in 2000, Mautz and her husband and co-owner, Mike, have witnessed Bexley's development into a more pedestrian-friendly city. 
"Downtown Main Street has had a renaissance," she said. "There's become more commerce, more restaurants, and the community overall is becoming more involved."
Mallett concurred.
"If you compare Bexley from 20 years ago and 10 years ago, it's unrecognizable," he said. "There's been a lot of development in the commercial corridor, and it's been really positive. You have strong tenants. You actually have what I call 'empty nester opportunities' to live right here downtown. The transformation has been pretty phenomenal."
However, the small-town feel of the city may not be a favorite aspect for all Bexley business owners. 
"Some people say that there are parking issues. That never seems to be a problem with me," Pelz added. "I like the fact that you can walk places. So, if you have to park a block away and walk, it's not a big deal. I think that benefits the community and the businesses because if you're walking to one place, you're passing by three others."
However, neither Pelz, Mautz or Mallett said they could think of negative aspects of having a business specifically in Bexley, however. 
"We're a bank. We sell money. Like any other business out there, it's competitive," Mallett said.
Though home to national chains as well, Bexley prioritizes its small businesses, Mautz said. 
"I think there is a group effort among the residents to support the local," she said. "That would be the big thing. I think people are good at saying 'Let's support the local. Let's support the little businesses.'"
Amanda Schenk is an editorial intern at the Columbus Jewish News.