As Israelis and the Palestinians held a cease-fire in Israel and the Palestinian territories, more than 200 Christians and Jews gathered at the Gesher Center at CharismaLife Ministries in Whitehall for a rally to support Israel May 23.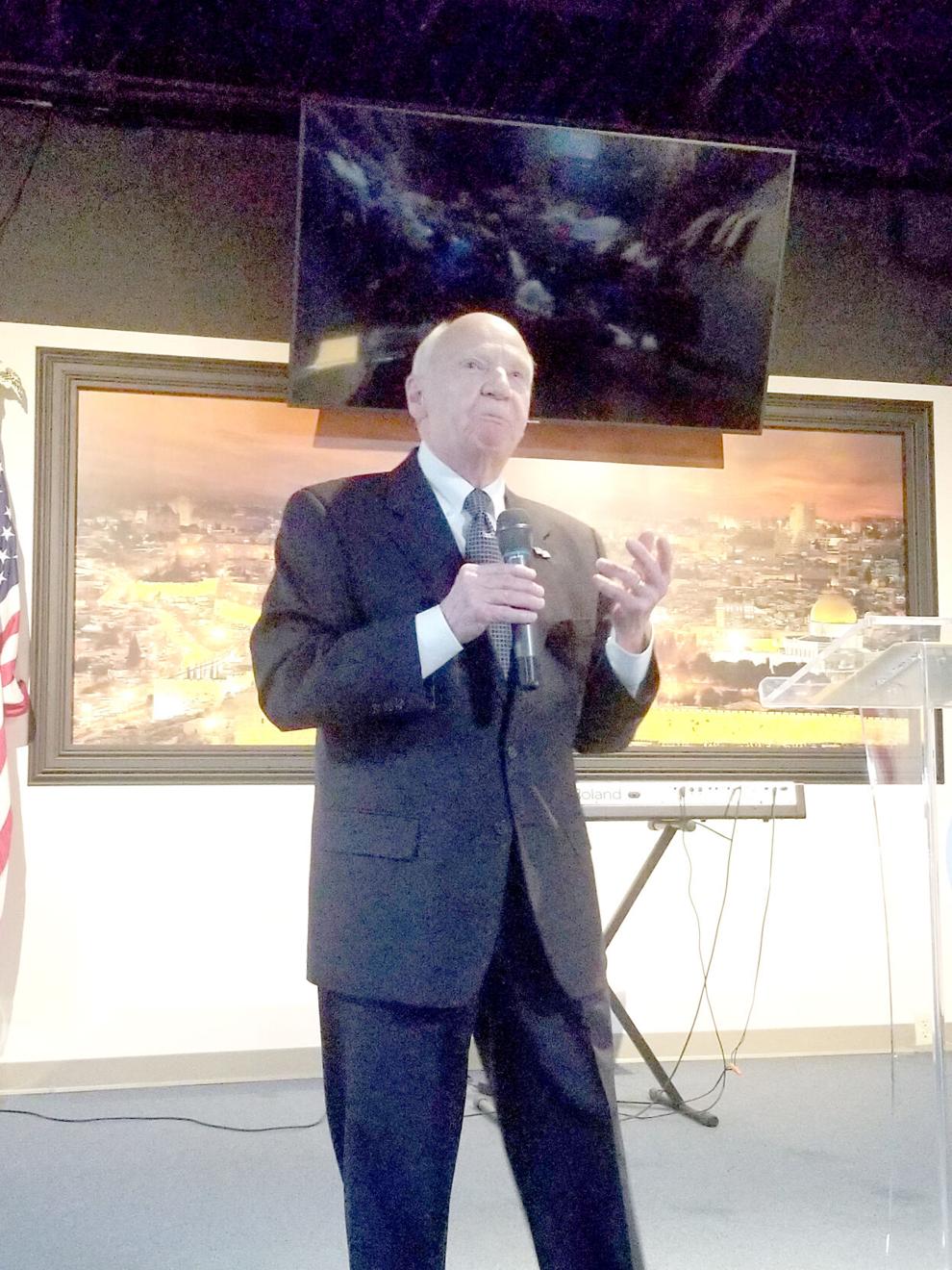 The Rev. David E. Swaggerty, pastor of CharismaLife Ministries, said he began planning the rally after the cease-fire went into effect May 20 – only four days before the event – and did not know what to expect.
"As there is a cease-fire right now, myself like probably hundreds of thousands across the country took the opportunity yesterday to assemble to show their commitment and solidarity with Israel and the Jewish people," Swaggerty told the Columbus Jewish News May 24.
The rally was held on the campus of his church. The center contains a Holocaust memorial, artifacts on loan from Jackie Jacobs' family dating to the Holocaust, as well as photos and displays about Israel and Jerusalem. Jacobs is the executive director emeritus of the former Columbus Jewish Foundation.
Swaggerty said attendees were about half Christians and half Jews, and one Jewish woman told him she had never entered a Christian building prior to the rally.
Afterward, she told him, "'I have never experienced the love that I've experienced tonight in this room,'" Swaggerty said. He called the event, "off the charts, phenomenal."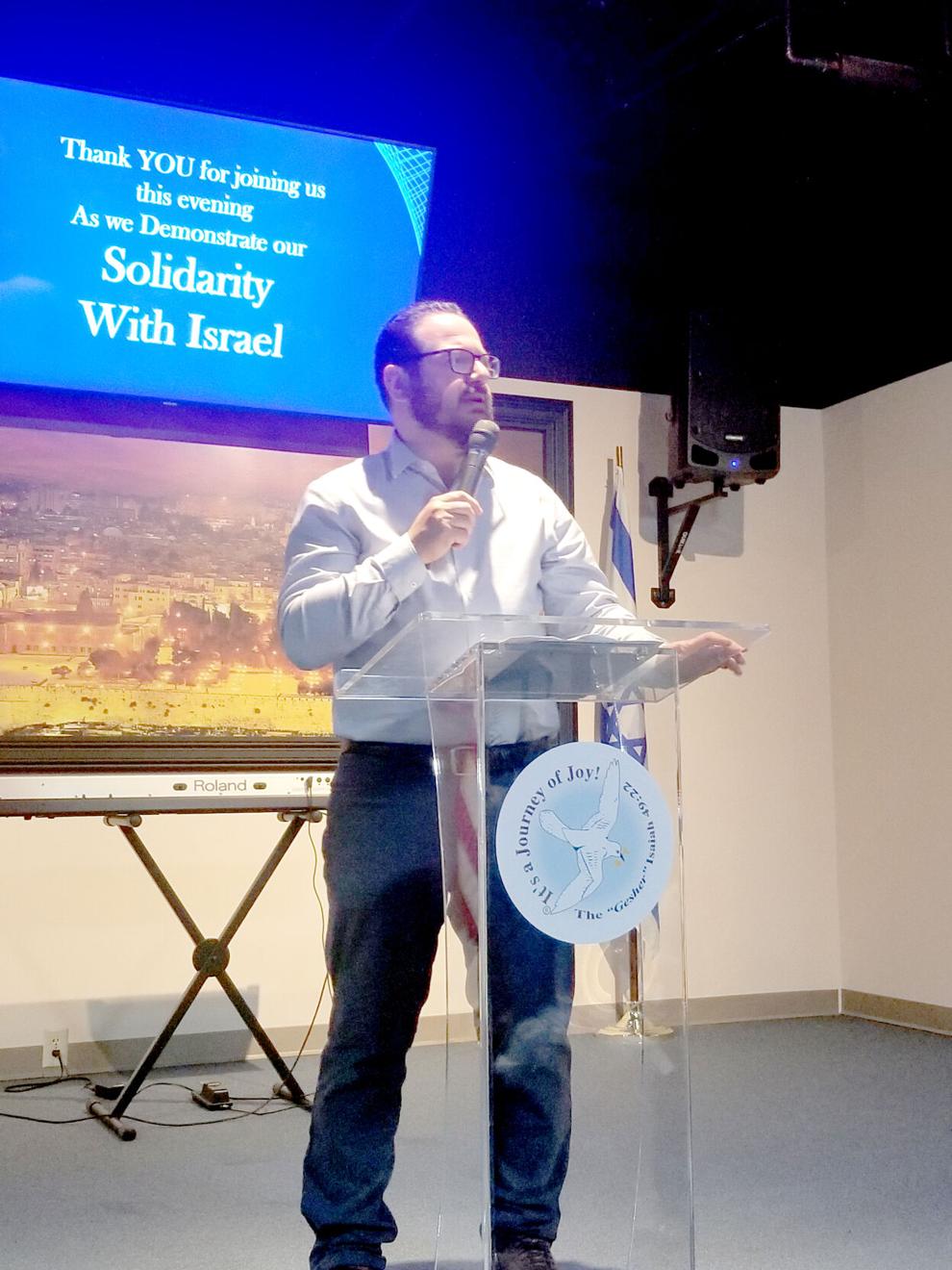 Joel Marcovitch, CEO of JewishColumbus, was the keynote speaker. He told the CJN May 24 he wanted to speak at the rally, referring to the "vitriol" among groups that call themselves pro-Palestinian but whose message is clearly anti-Israel. Marcovitch blamed the media for failing to call out Hamas in its use of women and children as human shields.
"Israel's getting penalized for defending people with the Iron Dome," Marcovitch said. "This is antisemitism, and it's got to be called out."
He also said Jewish voices are not heard as Jews and are "hunted down" in New York City and elsewhere.
"We're getting to a point where we cannot speak because our voices are being silenced as Jews," Marcovitch said. "And that is a massive problem."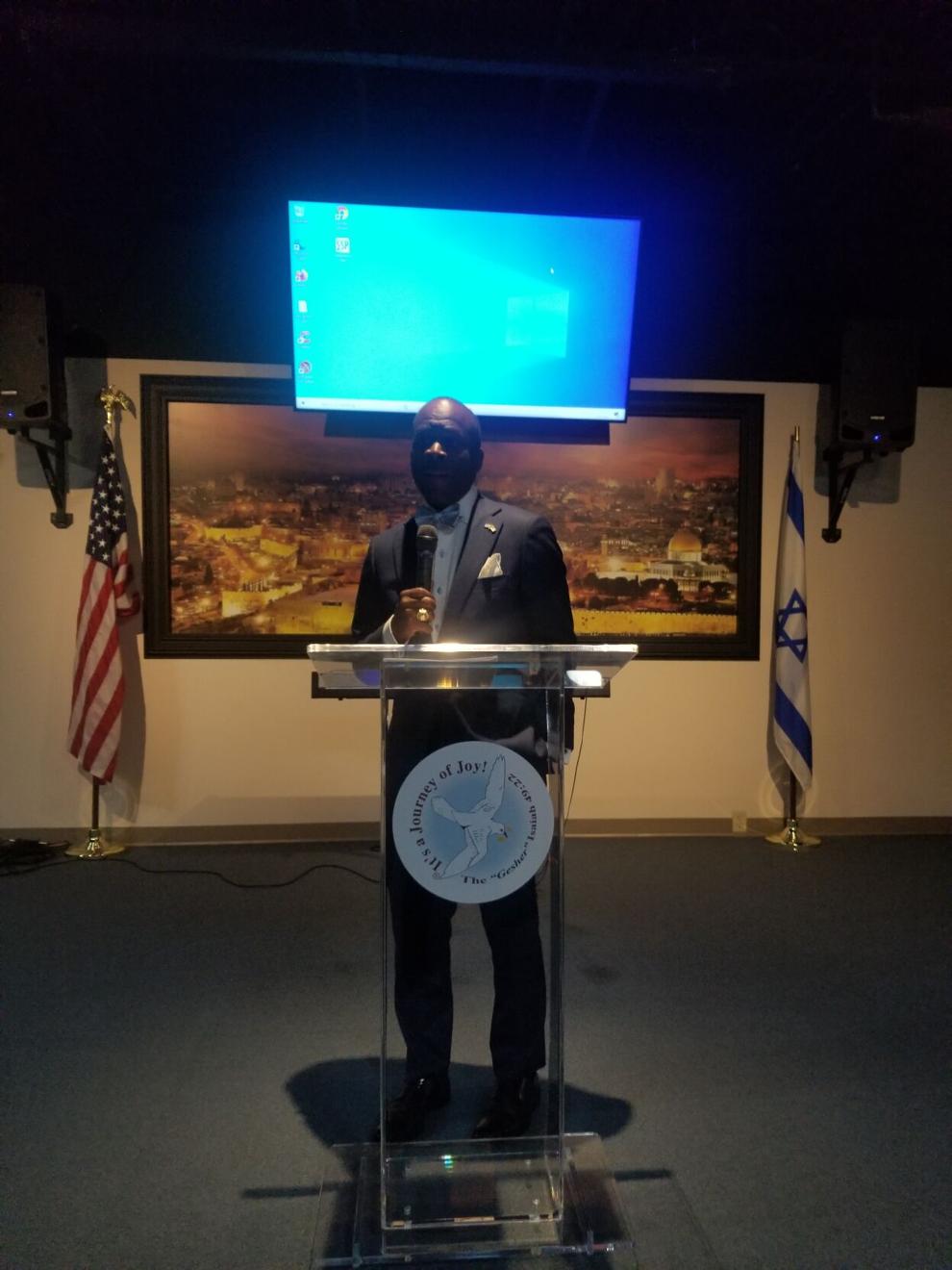 Other speakers included the Rev. David C. Forbes Jr., founder of Columbus Christian Center in Columbus; Rabbi Avi Goldstein, senior rabbi of Beth Jacob Congregation in Columbus; and Rabbi Areyah Kaltmann, director of Chabad Columbus in New Albany.
Goldstein spoke about the founding of Israel, as well as current events – contrasting the Israel Defense Forces' tactics with those of Hamas. He also spoke of the current reaction.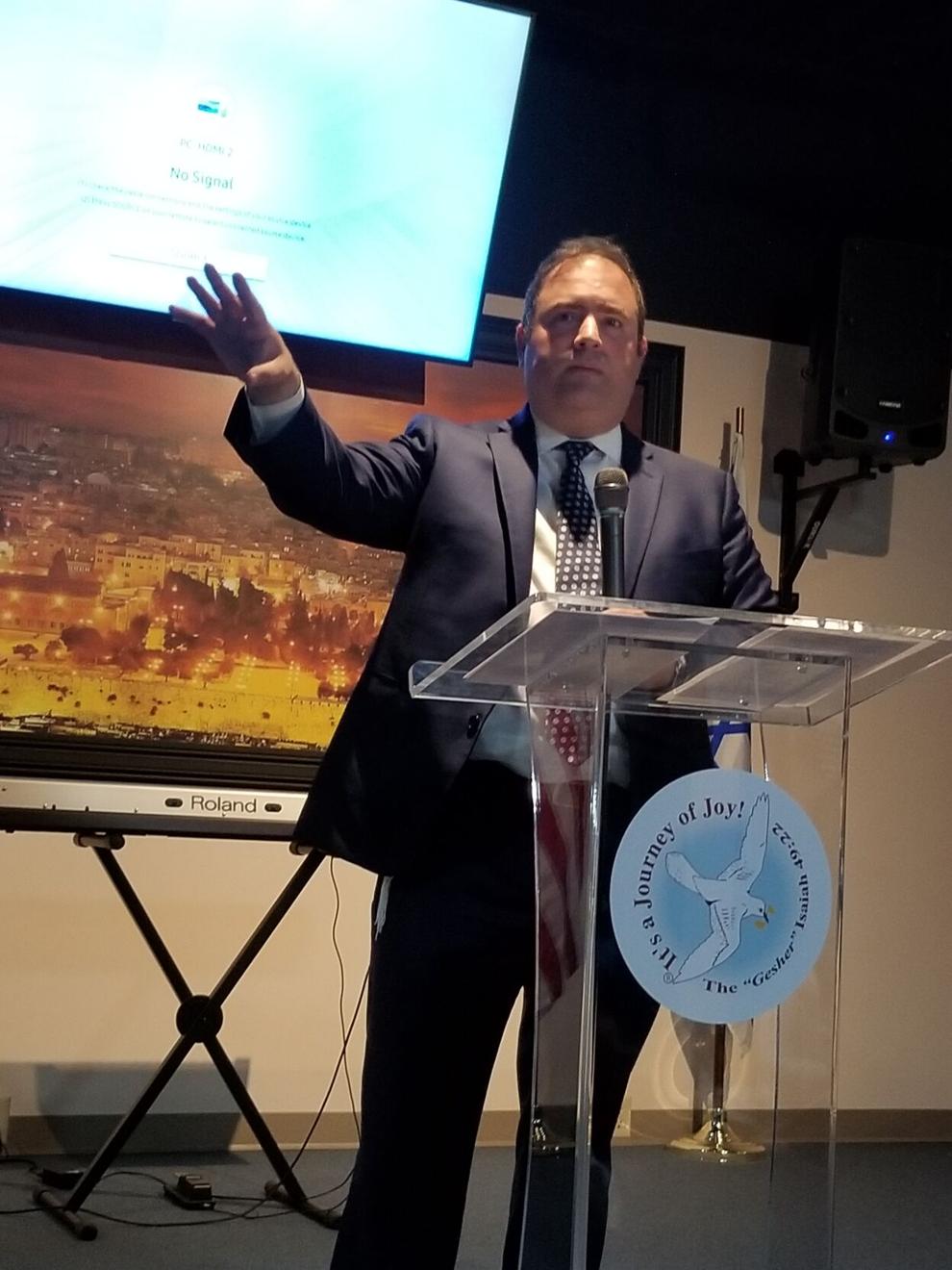 "While others would validate Hamas' murderous actions with false and disproportionate pretexts – such as the Sheikh-Jarrah civil housing dispute – the faith community reminds the world that it is not a valid nor proportionate pretext for war," Goldstein said at the rally, referring to efforts by the Israeli government to evict Palestinians from an East Jerusalem neighborhood.
"When you accuse the only democracy in the Middle East of being an apartheid state, that's antisemitism," Goldstein said. "When you talk of the added burden the one and only Jewish state must have and hold it to a higher double standard than any other nation, that's antisemitism."