A Jewish women's history scholar, an artist who constructed an experimental sukkah and the author of a book on the history of Jewish delis will all visit Columbus this month as part of the annual Jewish Book Fair and Author Series.
The book fair, presented by the Jewish Community Center of Greater Columbus, includes nationally recognized authors each year, as well as provides opportunities for conversations around Jewish literature, arts and culture.
This year, programming covers a range of topics and will have more events in the daytime rather than the evening, said Cheryl Dritz, book fair coordinator at the JCC.
"The opportunities are there for everybody to be able to participate," she said.
Two of the three events in October partner with other local institutions – the Columbus Museum of Art, Columbus Jewish Historical Society and the Melton Center for Jewish Studies at The Ohio State University. Further events are scheduled through April.
The Columbus Jewish News talked with an author and artist featured, as well as an institutional leader, about the programming and what audiences can expect.
---
Artist Allan Wexler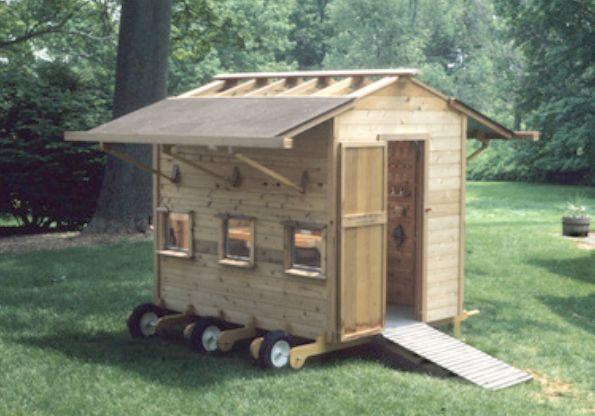 New York-based artist Allan Wexler will speak about his work using architecture, sculpture, photography, painting and drawing to explore relationships between humans and environments at 7 p.m. Oct. 17 at the Columbus Museum of Art.
He will discuss his "Gardening Sukkah" piece built out of cedar and on view in the museum's upper level of the Walter Wing.
"Gardening Sukkah" is one of a series on Wexler's exploration of Sukkot, he said in an email.
Wexler's work explores common rituals of daily life, as well as asks the viewer to reexamine their familiar environments. Thus, "Gardening Sukkah" was created to connect and contrast the functions of dining with those of gardening. It aims to remind viewers the spiritual resides in the simple aspects of daily life, he said.
Why were you interested in constructing a sukkah?
Being trained as an architect, the scale and size of a sukkah could allow me to explore issues of function and poetry and allow me to be experimental. I didn't need a client; I could afford to build these small buildings.
Has your other work drawn on your Jewish heritage?
There are a few other projects that explore my upbringing in an Orthodox family.
One is "The Mezuzot Project" for the Jewish Museum in 2004. Others include: "Scaffold Seder Plate," 2009; "Spice Box for the Havdalah Service," 2005;
"Do-It-Yourself Charity Box," 1999; "Sukkah," 1988, of the collection of Arthur and Carol Goldberg, commissioned by the Jewish Museum, New York City; "Sukkah with Furniture Made from its Walls," 1990 and "A Huppa for My Daughter's Wedding," 2005.
What do you plan to discuss with the audience for your Columbus talk?
The talk in Columbus will speak about my overall practice, but I will definitely stress the works that riff on the various Jewish rituals.
The event also partners with the Melton Center for Jewish Studies at OSU.
The event is free with admission to the museum, but reservations are requested to bit.ly/2nMzmRm. Admission to the museum is $5 from 5 to 9 p.m. on Thursdays; for admission on other days, visit columbusmuseum.org.
CMA is at 480 E. Broad St. in Columbus.
---
Howard Schottenstein, President, Columbus Jewish Historical Society
Baltimore-based author Ted Merwin will speak about his book "Pastrami on Rye: An Overstuffed History of the Jewish Deli," at a buffet dinner and program Oct. 27 at the JCC, 1125 College Ave. in Columbus.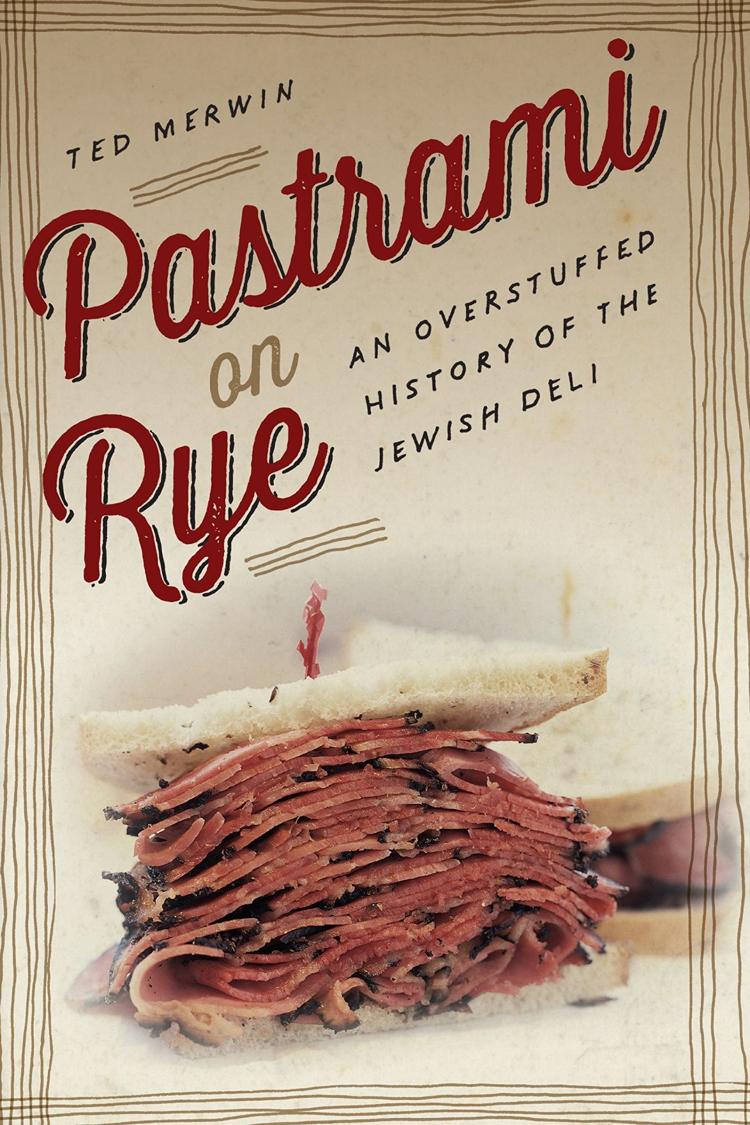 Merwin will present an interactive program based on his research on the history of the American Jewish deli and its representation in pop culture.
The dinner begins at 5:30 p.m. and the program is at 7. Children's program, "Make your own deli sandwich," is at 3 p.m.
Howard Schottenstein, president at the Columbus Jewish Historical Society, which is presenting the program with the JCC, gave the CJN a preview of the talk.
Why did CJHS want to feature Ted Merwin and his research on deli foods?
What is better than … Jews talking about food? You know, most of our holidays have to do with food – even with Yom Kippur you start with a meal and then you end with break-fast. So food is a big part of our lives. In fact, I can tell you, I'll go out to eat with my family and have brunch or breakfast, and at breakfast we will talk about, "What do you think we are doing for dinner?"
And everyone loves delis. When we visit our grandparents in Florida, where would they take us? They'd take us to Pumpernick's or the Rascal House. When you visit relatives in New York, you go to Katz's. I mean, a significant portion of our lives is that, so it seemed like a great topic. And we are fortunate enough that (Cameron) Mitchell Restaurants with their Harvey and Ed's deli are catering a kosher deli buffet.
Have you learned anything interesting from Merwin's research?
I did. Delis as we know them aren't really that old. They began to be recognized really at the turn of the century (1900). … It really was the second generation of Jews, whose parents were immigrants, that started making delicatessens popular, because people couldn't afford to … go out to eat and buy the kosher corned beef and the kosher pastrami. But it was as the families became more upwardly mobile, that's when delicatessens started to become more popular.
What's really fascinating too is how delicatessens have woven themselves into the entertainment industry, as far as there are famous scenes in movies (like) "When Harry Met Sally" and "Broadway Danny Rose." Delicatessens were like a secular meeting place for Jews to get together and talk and discuss all aspects of interest, (and for) what interests Jews today as well – you know, they talk over politics and community gossip, and it was a social meeting place for many. It's just a neat subject.
Tickets for both dinner and program are $36 and tickets for program only are $18. Reservations are required for dinner by calling 614-238-6977, emailing history@tcjf.org or visiting link bit.ly/355QMc8. Walk-ins accepted for program only, but can also be purchased by calling 614-238-6977, emailing history@tcjf.org or visiting link bit.ly/355QMc8.
---
Author Pamela S. Nadell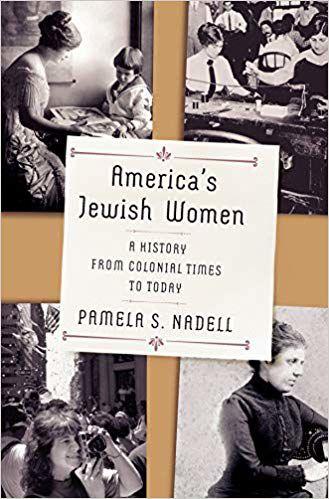 Pamela S. Nadell, author of "America's Jewish Women: A History from Colonial Times to Today," will speak at 7 p.m. Oct. 29 at the JCC.
Nadell, who received her master's degree and Ph.D. at The Ohio State University and is now the Patrick Clendenen Chair in Women's and Gender History at American University in Washington, D.C., will speak about the book, which was released in March, as well as her career researching the Jewish American experience.
The description of your book, "America's Jewish Women: A History from Colonial Times to Today," reads "The twin threads binding these women together, are a strong sense of self and a resolute commitment to making the world a better place." Why do you think there is such a theme of those qualities?
First of all, I thought about writing this book for decades. I wrote all these other books in the meantime, because it was almost scary to take on such a big project like this. But what really jumped out at me then ... is this really powerful sense of identity that Jewish women have that's shaped by their tri-part identities. They're American, they are women and they are Jews. As Americans, they inherited a really striking spirit of freedom. As women, they were always constrained by the social conventions that dictated roles for women of their time and place, and especially their class. As Jews, they shared this very powerful tradition.
To give you one example of what I meant by a powerful sense of self, I read about a woman named Grace Nathan. She wrote at the end of her life an ethical will, or a document where you leave to your family the lessons you learned over the course of your life. She was born in colonial times, she lived through the American Revolution, she lived through the Declaration of Independence, she lived through the War of 1812, so she saw America changing. And she wrote to her son and said at her death he should only keep his beard for seven days. And that's a violation of Jewish law, or custom, where the man doesn't shave after the death of a parent for a minimum of 30 days. So that's what I mean by a powerful sense of self, is that she was saying, "here's how I think you should live as a Jew." And the amazing thing about Grace Nathan is her great-granddaughter was Emma Lazarus. And so here we have another very powerful Jewish woman. Grace Nathan was a force in the life of her family and her community. I see her living her life on what I like to think of as a smaller canvas, and her great-granddaughter Emma Lazarus is still in the news today.
Why has social justice been such a large part of that?
Let's go back to Grace Nathan and Emma Lazarus. Emma Lazarus was a poet, she had a very different life than her great-grandmother, she never married, she never had children, but she was deeply connected to both knowledge of the Jewish past and to the world in which she was living. In 1882, she met Jewish refugees who had fled pogroms. She met them on Wards Island in New York – Ellis Island hadn't been built yet – and seeing those refugees inspired her to write The New Colossus, which was then placed inside the base of the Statute of Liberty (and) inspired her to welcome the huddled masses yearning to break free.
And we see across the centuries, American Jewish women in different times and places standing up to help those who were less fortunate, and I think it comes from that sense of self that they can do that. And it came from the opportunities America afforded them, and it came from their Jewish tradition.
To give you another example, in 1902 in New York City, when the price of kosher meats soared from 12 cents a pound to 18 cents a pound, Jewish women went out on strike. They broke into butcher shops, they threw the meat out into the streets, they gassed it with kerosene so nobody could eat it and set it aflame, and they launched a kosher meat boycott. And it was the first of what became a series of food and rent strikes that Jewish women spearheaded in New York and Philadelphia and Boston as their way of … first of all, to take care of their families, and as their way of seeking to make the world a better place.
What makes this field of Jewish women so interesting to you that you've dedicated a large part of your career to it?
I was trained at Ohio State to be a historian of the Jewish experience and I've always focused in my writing and my research on American Jewish history. … While I was at Ohio State, women's history had just begun to emerge as a serious field. I was a graduate student in the 70s and I remember when we hired our first women's historian, Leila Rupp. … I TA'd for her women's history class and it opened my eyes to the possibilities for women's history, but back then, Jewish women's history had not really been explored much. There were not really any serious Jewish women's history books at the time that I graduated.
I always thought I would eventually move into the field of women's history, and I did, but not at the very beginning of my career. Back in the 90s I published a book called "Women Who Would Be Rabbis," a history of women's ordination. And that was a history of a particular question, how American Jews argued for centuries about whether or not women could be rabbis. As I was doing that, other scholars were also writing other bits and pieces of the experience of America's Jewish women, so by the second decade of the 21st century there was enough research for me to be able to put it together in one volume.
Tickets are $6 at bit.ly/2oT77Aj.
---
Later this year
The Jewish Community Center of Greater Columbus will host author Rachel Simmons at 7 p.m. Dec. 5 at the JCC.
She will discuss her book "Enough As She Is," which gives adults tools to help girls reject "supergirl" pressure, overcome a toxic stress culture and become resilient adults with healthy, happy and fulfilling lives, according to a news release. It is presented in partnership with JewishColumbus.
Then, the JCC will host cookbook author Naomi Nachman at noon Jan. 28, 2020.
She will discuss her book "Perfect Flavors," where she will share "creative kosher cooking" in a cooking class. Food samples included. Tickets are $16.50 at bit.ly/2oEyUok.
To conclude the book fair, author Dennis Ross will speak at 7 p.m. April 23, 2020, at Congregation Beth Tikvah in Worthington.
The author of "Be Strong and of Good Courage: How Israel's Most Important Leaders Shaped Its Destiny" with David Makovsky, Ross is an American diplomat and author having served under three presidents. He examines how modern Israel's founding fathers provided principled leadership.
The final event is presented in partnership with Beth Tikvah and the Melton Center for Jewish Studies at OSU. Tickets are $6 at bit.ly/2oQlcig.
Beth Tikvah is at 6121 Olentangy River Road in Worthington.
The book fair is funded by the Lenore Schottenstein and Community Jewish Arts Fund of the Columbus Jewish Foundation, a JewishColumbus partner, according to the release.