Kehilat Sukkat Shalom in the Clintonville neighborhood of Columbus will transition back to the lay-led roots the congregation was founded upon almost 15 years ago.
The shift comes as its spiritual leader, Rabbi Jessica K. Shimberg – one of the founding members of the congregation – has moved to Nashville upon her marriage to Eric Stillman, who is CEO of the Jewish Federation and Foundation of Nashville and Middle Tennessee.
Jodi Kushins, chair of the congregation, said the kehillah began as lay-led, and will return to that dynamic with new programming and visions on the horizon.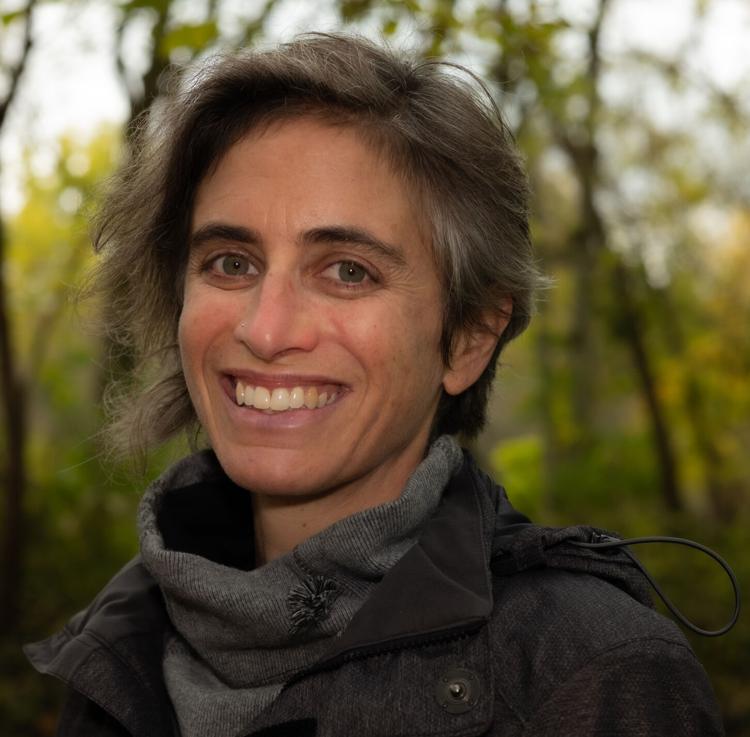 "It was pretty much the intention of the founders, including Rabbi Jessica at the time, to be a lay-led organization," Kushins told the CJN.
In re-invigorating that vision, Kushins said the congregation's leaders learned about and now associate the community with the chavurah movement, or a small group of Jewish congregants who assemble for Shabbat, prayer services, study and communal experiences.
Shimberg also said she was excited to see Sukkat Shalom members return the kehilah to its roots. Moreover, she looks forward to seeing what's next for her in her new home city.
"That's my calling – to connect people to their Jewishness and to keep people connected in ways that are meaningful to them," she told the CJN.
Shimberg's move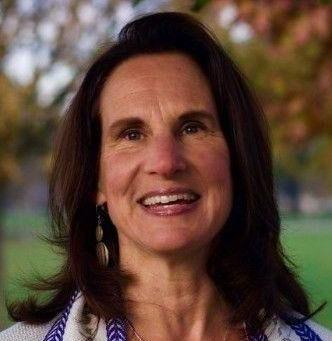 Shimberg said she moved to Nashville in mid-March – just as the pandemic shut down Ohio – to be with her fiance. She and Stillman were married May 30, with seven wedding attendees – including a rabbi as the officiant – and about 300 who watched on Zoom, she said.
Her contract with Sukkat Shalom ended over the summer, however, she led services during the High Holy Days and continued to be active with the congregation virtually. She will work with the congregation, which maintains about 45 family units, as opportunities allow, Kushins said.
"COVID provided everyone in the world, and the Jewish world specifically, a chance to see what is possible in terms of distanced Jewish community making, but there are limits to it," Kushins said. "And ultimately, we are excited to see for Jessica what possibilities come up for her in Nashville."
Shimberg came up with the idea for starting Sukkat Shalom during a casual conversation with a friend in 2005, she said. As the congregation slowly built itself up, Shimberg became interested in becoming a rabbi.
"That's how I learned to be a rabbi," she said. "Yes, I could have gone to rabbinical school and did a lot of the same things I did to get to where I am now, but without the Petri dish or the opportunity to really try things out and practice the way that I did over 15 years with the kehilah, I would not be in the place that I am now. And there are some people there now – they may not go to rabbinical school – but they are really embracing opportunities that exist, as well as bringing to their Judaism the leadership they have."
The then-Little Minyan Kehilah – the congregation changed its name in 2019 – affiliated with the Reconstructionist movement in 2009. Shimberg was first contracted with Sukkat Shalom as its spiritual leader in 2012, and her role became larger as the years went on – yet always part time, Kushins explained.
Her role continued to expand after she was ordained in 2018, Shimberg said, and became its "homegrown rabbi."
Now, Shimberg said she looks to Jewish leadership opportunities in Nashville, hopefully in a role entailing some combination of providing pastoral care, leading a davening community, teaching, learning and doing environmental and social justice work. She's also making Havdalah candles sourced with 100% natural beeswax – a rare, sustainable find – and selling them on Etsy as a side gig. Her online shop, HoldingtheFringes, refers to the fringes or diversity of movements within the Jewish and interfaith tent.
"The fringes are also where we connect to the rest of the world," she said. "... I feel like what I have been placed on this earth to do, it's not necessarily braiding candles or doing weddings, or doing baby namings or bar mitzvahs, but all of those things are ways of ... helping people find the sacred in their lives, and weaving what is ritual for them into helping them figure out how that connects to their Jewishness."
Sukkat Shalom's future
An aim of the kehilah is to have one service each week, comprised of Kabbalat Shabbat and Havdalah services twice monthly. Additionally, working groups for areas such as worship design, social action, education and membership organize to lead different facets of the congregation's work. It also has budgeted to bring in a Jewish leader to conduct services one a month, such as a rabbi, cantor or Jewish educator, Kushins said.
Kushins said while making such changes and planning for the future during the COVID-19 pandemic is not ideal, "I do think we have a lot of strengths and a lot of people who want to lead and have already started stepping up more."
Sukkat Shalom doesn't have full-time employees, which can present challenges in terms of participating in "the Columbus Jewish landscape," said Kushins, who as a professional has taught art education online for the University of Florida for 11 years, and runs an urban farm in her backyard in Clintonville.
"It's challenging because we want to be … seen, because we want to attract new members – we want to get attention for the kinds of Jewish thinking that we are excited about and Jewish activity and practice – but we just only have so much capacity because we are all working, parenting," she said.
She said another thing that's unique about the congregation is that within many families of members, only one parent or partner is Jewish "but everyone is a Jewish ally and very supportive and engaged." The congregation also has a focus on grassroots organizing in terms of progressive environmental, social justice and interfaith movements, where Shimberg was a strong leader.
"It does community so well," Shimberg said of the kehilah. "The way we take care of each other is really special, and because it's so small it requires that everyone really commit to helping ... sustain it."
Along those same lines, Sukkat Shalom also will accept a grant from JewishColumbus for the purpose of helping its lay leaders undergo various kinds of Jewish training in fields where they have interest.
For example, Kushins said she plans to learn more about Jewish environmental action and food through a retreat or training program, and will bring what she's learned back to the community to create programs and educational opportunities. She's still hoping to undergo training via an in-person experience, likely next year. And Joanie Calem, one of two part-time employees of the congregation for its educational and music programming, will continue learning about Jewish music education.
"We are really grateful for the grant because we think it is going to foster the development of our leadership and our programming," Kushins said.
Kushins, who became chair in June after previously serving as vice chair, said she's looking forward to taking on more of a leadership role, and assisting others in steering the community.
"Really my goal as a leader was just to create space for the … other leaders to rise up and do their work and do the things that they are passionate about," she said. "And that's happening."