When Emily Gilbert and her family vacationed in Florida during winter break, she decided to have some fun with her mother, Faith, on TikTok.
The pair made several videos to post on her TikTok account, @lifeinplatforms. Normally, Gilbert, who lives in Columbus, posts videos to the short-form video social media app from her classroom about her life as a special education teacher in Gahanna, but this time she decided to hop on a newly developing trend – styling her mother in her clothes.
A few days later, the video had amassed over 2 million views and was featured in an article in The Daily Mail, a British daily middle-market tabloid newspaper and website. Founded in 1896, it is the United Kingdom's highest-circulated daily newspaper.
"My friend had seen some of the other videos I posted with my mom and said I had to try the 'turning my mom into me' trend," Gilbert, 25, told the Cleveland Jewish News. "I was sitting there with my mom and told her, 'OK, it's time for another video.' She asked what she needed to do, and I told her she just needed to walk back and forth, and then I'd dress her in some of my clothes."
Choosing the outfit Gilbert wore the night before to dinner, paired with black platform shoes, a slicked-back high ponytail and sunglasses, the 7-second video "blew up" that same day, she recalled.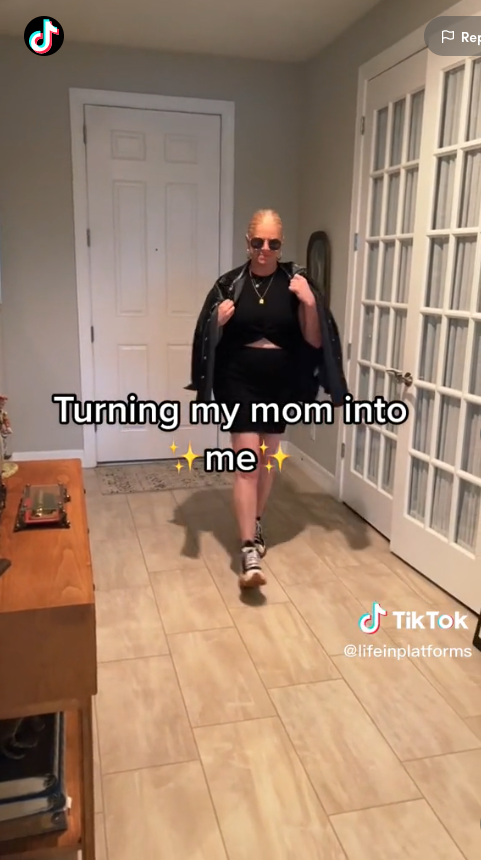 "We just kept watching the views go up and up," she said, adding that her father, Destination Cleveland president and CEO David Gilbert, kept refreshing her account hourly.
The family lives in Moreland Hills and belongs to Park Synagogue in Pepper Pike and Cleveland Heights. Emily Gilbert participates virtually when in Columbus.
"Within like two days, it had over 2 million views and thousands of likes," Gilbert said. "It was so wild."
While the views have been "exciting," the best part has been the comments and conversations around the video, Gilbert said.
"It just really shows that style does not have an age," she said. "In watching the video, the confidence on my mom's face says it all. She told me this has inspired her to want to change her wardrobe a little bit. The video is so perfect because the before outfit is literally what she was already wearing. It was such a quick process, but also so cool."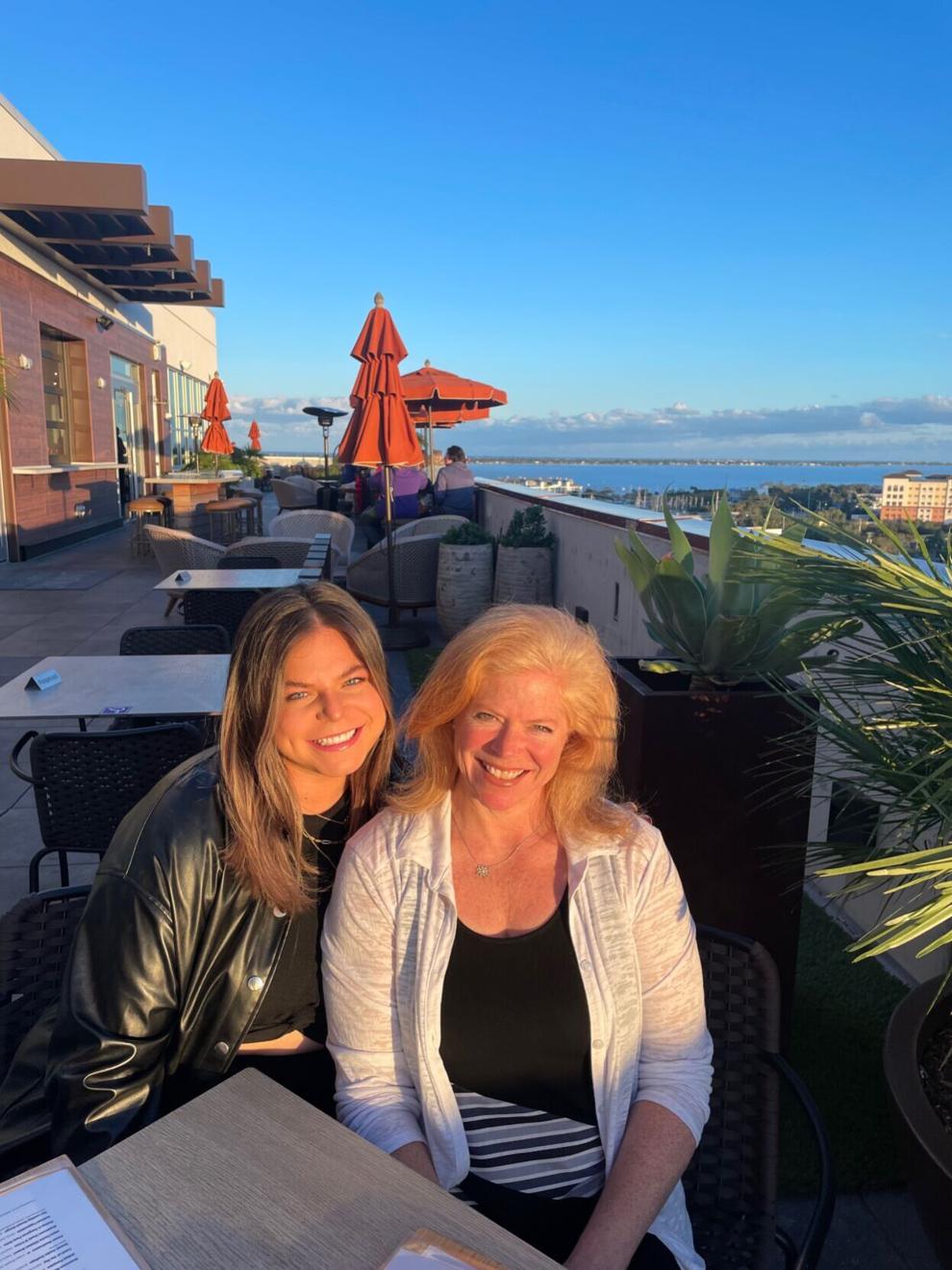 Gilbert spoke about her struggles with personal style, self-confidence and body positivity, and how the video has shown it's never too late to explore new fashions, especially if it raises your self-esteem.
"I feel like it took me a while to find my style and what I would feel comfortable in and expressing myself," she said. "It has kind of led to this body positivity conversation. I struggled with that in college and post-grad – finding a style that would make me feel confident and good about myself. All of the comments have said people should wear whatever they want. That's another cool thing to come out of this trend, seeing all of the different styles out there."
As winter break came to a close, Gilbert returned to her classroom and creating content as a teacher. But, she said she'd love to make more videos featuring her mom.
"I've been joking that I might need to move back home to create more videos with her," she said.
As of Jan. 11, the video has received more than 180,000 likes, 850 comments and shared more than 2,600 times.