When Debbie Grashin, a computer science and calculus teacher at KIPP Columbus High in Columbus, learned she was selected as an Amazon Future Engineer of the Year in June, she remembered when her computer science teaching journey started.
Grashin's path toward creating KIPP Columbus High's computer science program in 2016, and helping high school students realize a passion for the industry, originated when she was a student at Columbus Torah Academy in Columbus and she took an intro to computer science class.
The class, though a small taste of the coding and scripting world, was just what she needed to start.
"I never would have even thought to consider majoring in computer science if I hadn't been exposed to it in high school," said Grashin, a resident of Eastmoor who attends Congregation Ahavas Sholom in Bexley.
Knowing the boom in the field and wanting to provide access to it for her students – where 100% of students qualify for free or reduced lunch, and about 95% are persons of color, Grashin estimated – she crafted a computer science program, starting with an intro level course.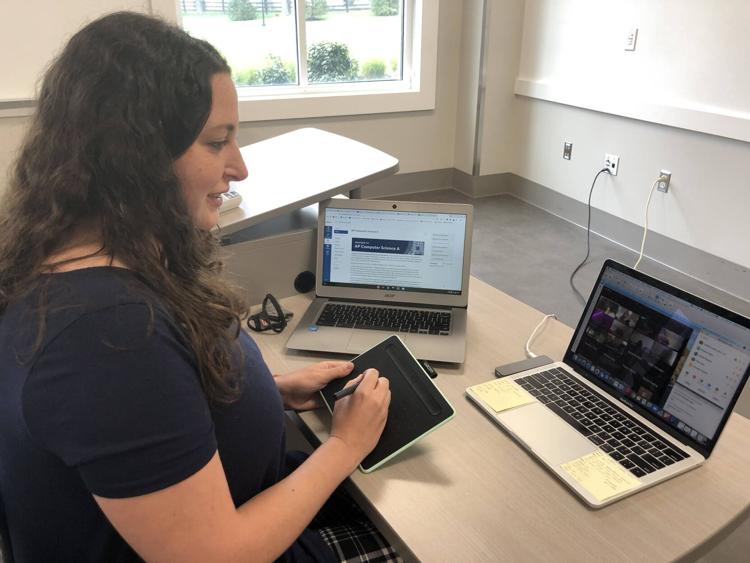 The first intro-level class of 20 students morphed into the first level of Advanced Placement Computer Science. And Grashin said students enjoyed the program so much that it now has four levels and more than 120 participating students.
She also added a robotics program last year where students can build and program robots, and participate in competitions.
"Having that exposure in high school is just super important to give students so they see that, 'Oh, computer science is something I can really do,' and encourage them as something they can pursue because it is such a high-demand field right now," Grashin said.
A goal is for students to learn their own abilities in the field.
"Having computer science at school helps diversify the field of computer science, both in terms of students of color and also female students who are taking computer science," Grashin said. "I make a big push to have at least 50% of my computer science classes be female. I wanted to make sure my students felt like this was something they could do."
A longtime participant of the Amazon Future Engineer program, a division to expand access to computer science education, Grashin applied for the engineer of the year award in the spring. It was given to Grashin and nine other teachers who lead students in underserved and underrepresented communities toward futures in computer science, according to Amazon. It is a $25,000 award to spend toward KIPP Columbus High's computer science and robotics classes, $25,000 in school supplies and technology from Amazon, and participation in an advisory council of the winning teachers.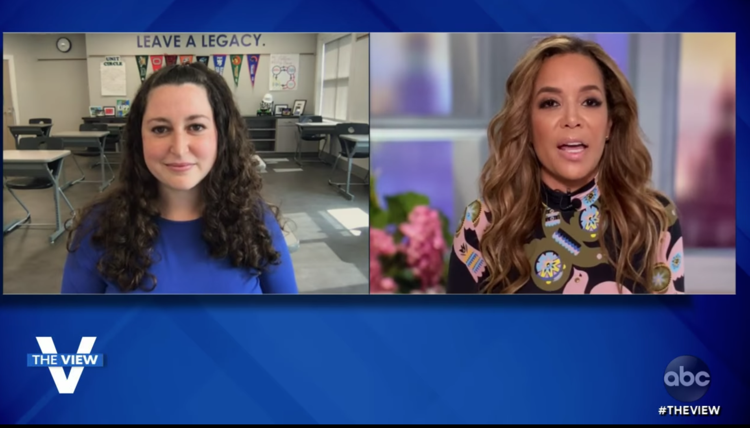 "(Winning the award) was very exciting because it meant that I could really grow the program even more," Grashin said. "Now that money is not an object, we could get all the technology we need to make a really good computer science program, hardware for students to work on and things for them to program physically. In terms of pandemic teaching, it just allows me to get the resources to be able to teach virtually and for the students to learn virtually."
Grashin virtually appeared on ABC's morning talk show, "The View," Oct. 1 to discuss the award and her computer science efforts at KIPP Columbus High.
Overcoming any feelings of nervousness, "It was a really exciting opportunity to be able to get my message out to a broader audience," Grashin said.