Columbus writer Emunah Vered Murray fell in love with Israel long before she and her husband, Yosef Murray, converted to Orthodox Judaism.
"Everywhere the bus went, I could just picture my husband and me living there," Murray said of a 2006 trip to the country.
At the time, she was an evangelical Christian, working as a youth pastor and raising six children.
"I love it over there," she told the Columbus Jewish News. "But, if someone would have told me 20 years ago that I would become an author and be living there, I would have said they were out of their mind."
The last few decades, Murray said, have been a whirlwind of change and excitement for the couple, who were first married in 1992. The last four or five years have been particularly meaningful, she said.
Since August 2016, when the couple made aliyah and relocated to Ma'ale Adumim, a religious community in the West Bank, Murray has self-published two books chronicling her family's and others' experiences with conversion to Judaism. The second, "From the Four Corners: Inspiring Stories of Converts to Judaism," was published last month and is now available on Amazon.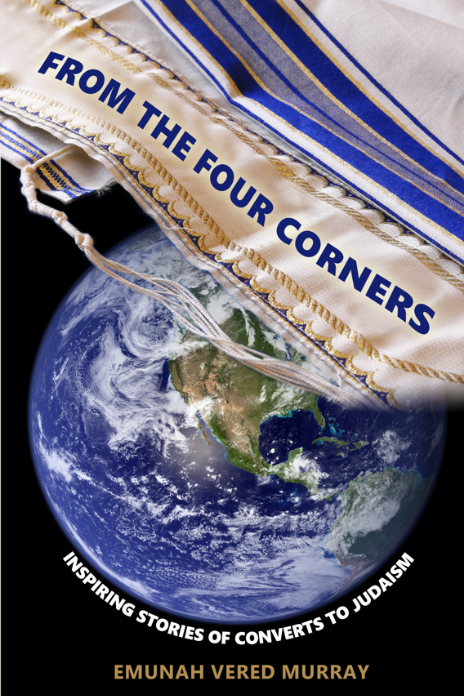 Murray, who grew up in Ohio in Newark and Toledo, splits her time between Columbus and Israel, traveling back to her family's home in Eastmoor every three months to be with her husband. The arrangement will let Yosef complete his more than 30-year career working with at-risk youth in Columbus and retire later this year.
In her first book, "From Rose Bowl to Rashi: A Unique Journey to Orthodox Judaism," Murray shared the story of how she and Yosef, formerly known as Calvin Murray, a former Ohio State University and Philadelphia Eagles football player, discovered and converted to Orthodox Judaism. The second is a collection of stories about other people's journeys.
Murray said she had not intended to write a second book. But, she said her readers began sharing their own stories with her at speaking engagements.
"It seemed a lot of people were inspired by our story," Murray said. "I said after 'Rose Bowl to Rashi' I would never do it again, but the seed was planted in my head."
It took her 18 months to collect the stories and compile them into a form ready to publish.
"It's a lot of work, a lot of stress and a lot of money," she said. But she is hopeful those who read "From the Four Corners" will learn from it.
"I think most Jews, unless they have a friend who has converted, don't understand what people have given up for an Orthodox conversion and what they have had to take on," Murray said. "I think it is very eye opening for Jews to know what the conversion process is like. The bar is set very high for an Orthodox conversion. You have to be willing to give up relationships and your lifestyle to make it through to the end. I would have liked to read a book like this when we were in the conversion process."
Saturday golf outings with Yosef's former teammates and participation in their grandchildren's activities are just some of the many things the Murrays gave up to pursue an observant life. In some cases, friendships were lost.
"For all the Christian people who walked away from us, Hashem has brought many, many times the people into our lives here and in Israel," Murray said. "We are so grateful to be part of a tribe and living this life. We've never looked back, we just forged ahead. We just couldn't be happier."
Rabbi Areyah Kaltmann, executive director of the Lori Schottenstein Chabad Center in New Albany, sponsored the Murrays' conversion. He said the couple is one of the sincerest he has ever met.
"Maimonides uses the phrase, 'a convert who converts,'" Kaltmann said. "That's strange because you would usually say 'a non-Jew that converts.' Why does Maimonides use such a strange expression? The answer is that the convert always had a Jewish soul, it just had to be revealed. If you looked at their lives, they always have had this divinity. They have always had a connection to Judaism, it just had to go through a process to be revealed. They always had a Jewish soul, it was just hidden."
Miriam Segaloff is a freelance writer from Gahanna.