Cleaning other people's teeth almost became a daily routine for international singer and entertainer David "Dudu" Fisher.
"After the (Israel Defense Forces), I wanted to become a dentist," he told the Columbus Jewish News from his home in Migdal, Israel.
Yet before he could attend any kind of school, while singing during a friend's wedding at a synagogue in Winnipeg, Manitoba, he was approached by the synagogue's president.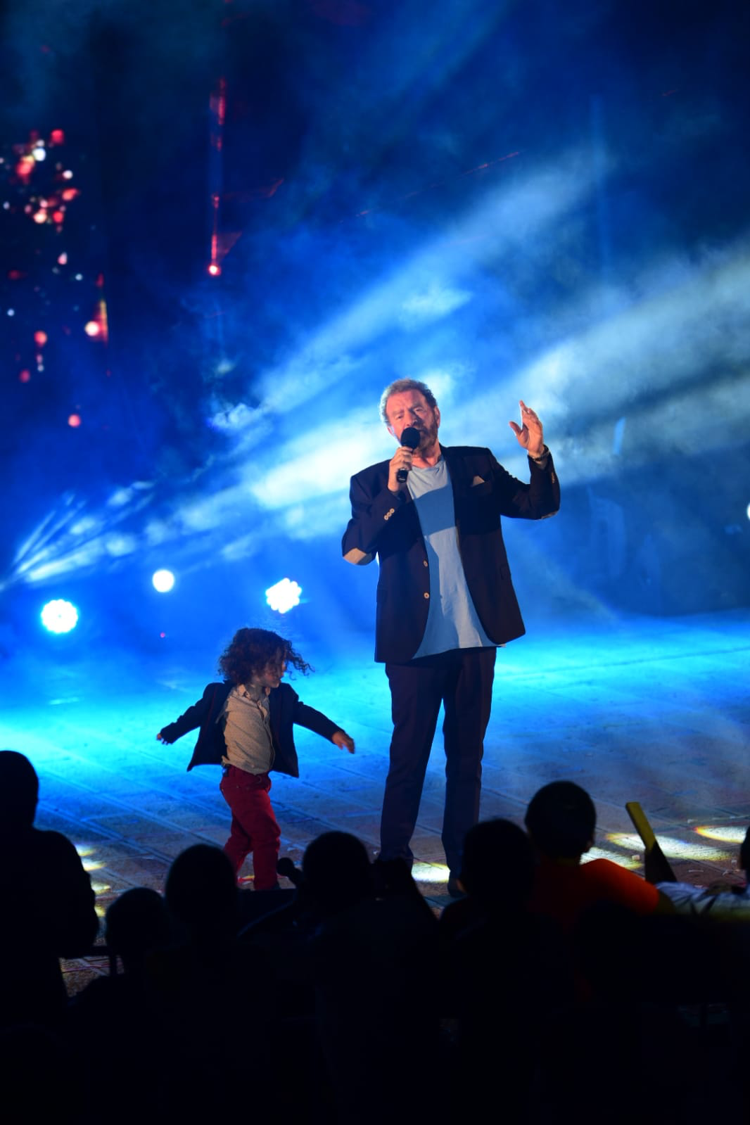 Once the president found out Fisher was interested in dentistry, he asked Fisher, "Are you crazy? With your voice you're going to smell stinky mouths of other people for the rest of your life?" as Fisher recalled. 
Thus Fisher changed career paths with his first stint as cantor for the High Holy Days at that Winnipeg synagogue. That opportunity launched his nearly five-decade singing career bringing traditional Chasidic, Yiddish and cantorial music to his audience along with fan favorite musical numbers. 
Fisher will perform at Congregation Torat Emet's 2019 Main Event at 7 p.m. June 26 at the synagogue in Bexley. He will perform mostly songs from musicals in between cantorial and Yiddish music. Joining him on stage will be his 3-year-old son, Samuel Michael, who dances and plays the fiddle.
"The show is very versatile and I tell a lot of stories during my shows," he said. "So I'm telling the story of my life, the story of my child."
Fisher entered the musical world after being inspired by a 1986 showing of "Les Miserables" in London. While he didn't have any theater experience, he auditioned and earned the role of Jean Valjean in the Hebrew production. He has since played roles such as Tevye in "Fiddler on the Roof" and Moses in the Hebrew release of "The Prince of Egypt."
As an observant Jew, Fisher was the first Broadway and West End actor to be excused from performing during Shabbat and on all Jewish holidays.
"I love to do this," he said. "I love to be an actor and sing in musicals, and that's it."