For New Albany resident Emily Spector, a childhood goal to make books more accessible to children from low income families led to the creation of her organization, The Read to Succeed Foundation.
Seven years later, an award from Central Ohio Association of Fundraising Professionals will allow her to expand the foundation with little libraries around town.
Spector, 19, and a 2020 graduate of New Albany High School in New Albany, started her foundation when she was 12. Initially, her sixth-grade English teacher helped her set up the organization, which operates by collecting book donations from community members and partnering with food pantries and other organizations to distribute them to children and families.
"I just learned a lot about how education really impacts intergenerational poverty ... and there's so many statistics that (show) by just having books in the home, how much easier it is for kids to succeed in school," Spector, who attends Temple Beth Shalom and Chabad Columbus, both in New Albany, told the Columbus Jewish News. "So I really wanted to have books somewhere that would be convenient."
Early on, her father, Dr. Howard Spector, a dentist, connected her with one of his patients, Sean Becker, director of development and marketing at NNEMAP Food Pantry in Columbus. That led to a partnership where Spector would drop off books every couple months that the pantry distributes to its clients, Becker said.
"Her level of care is so heartwarming and so sincere," Becker said. "She really believes in what she's doing, and so do we."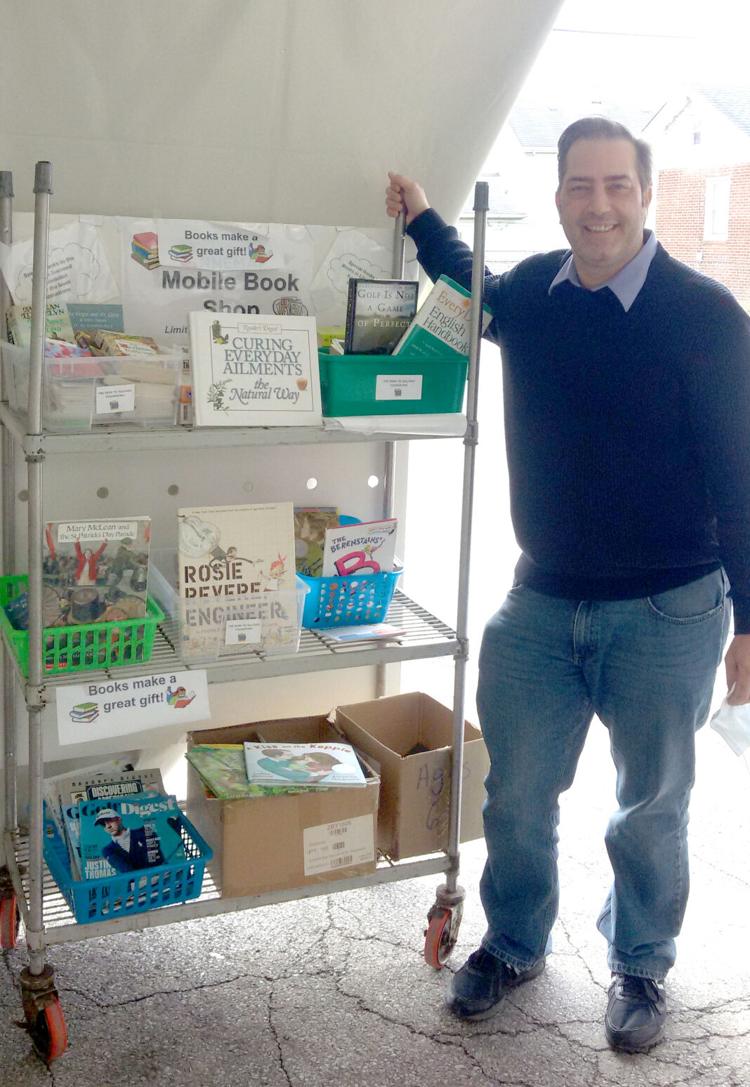 Several years later, Becker was the one who nominated Spector for the Big Lot's Outstanding Youth in Philanthropy Award from the Central Ohio Association of Fundraising Professionals. On National Philanthropy Day Nov. 24, 2020, the association recognized Spector with a $2,500 award.
Seeing young people like Spector make a difference in their communities gives Becker reason for optimism, which is why he thought it was important she be acknowledged. He said he reached out to other contacts to write supportive letters for Spector's nomination and "there was no hesitation" for them to help with the effort.
"I think it's important to highlight the things (young people) are doing," Becker said, "just like I like to highlight and thank our university volunteers and high school kids that volunteer, because that is not what people typically see and that's not the narrative that is necessarily always out there. ... But I see a different type of young person here than I think most people see in terms of service, and I think it's really important to let people know those things are happening."
With the award, Spector will create three to four little libraries, or outdoor boxes on posts holding books community members can take. She plans to build them outside a few local food pantries, and potentially at a location in Athens, Ga., where she's a freshman at the University of Georgia studying genetics and pre-med.
She said because she already has so many books donated, it was an easy decision to put the funding toward something new.
"So many people have books around their houses, so it's really easy to repurpose them," she said. "Which I think is a great thing about Read to Succeed – it doesn't really cost a lot of money because it's just what people have anyway. So it's really nice to be able to reallocate those resources to people that will really benefit from them," adding that especially during the pandemic, it's nice to have something outside that communities can maintain.
Today, the foundation has donated about 90,000 books and serves 101 locations, mostly in Central Ohio. Spector said it has also worked with programs for teaching English in Israel and with schools in Liberia.
Now away at college, she said she's trained eight new leaders to help run the organization at home by collecting books, making deliveries and holding book drives. The new leaders are mostly in middle and high school, and she said several of them she's met through Temple Beth Shalom.
Becker said at the NNEMAP Food Pantry, the book shelf is always popular among clients, and it's especially helpful that Spector and her team organize books by reading level.
He said for Spector, keeping bookshelves full isn't to highlight herself or her efforts – it's all about the mission.
"She's wise beyond her years," Becker said. "Her humility is such that it's all about her focus on … trying to get whatever advantage she can to those who maybe didn't have the advantage. We could use a few more people like that – or a few million more people like that."