As part of the Columbus Community Kollel's fifth annual Siyum HaTorah Jewish Learning Celebration June 7, American-Israeli professional basketball coach Amar'e Stoudemire spoke to a hybrid audience about his conversion to Judaism, his Jewish identity and the meaning of Torah study. An in-person component was hosted on Capital University's front lawn in Bexley.
Stoudemire, who serves as a player development assistant for the Brooklyn Nets of the NBA, began his conversion to Judaism in 2018 and was granted Israeli citizenship in 2019, receiving the name Yahoshafat Ben Avraham.
Stoudemire also played for the Phoenix Suns, New York Knicks, Dallas Mavericks and the Miami Heat in the NBA for a total of 18 years. From 2016 to 2017 and 2018 to 2019, he played with Hapoel Jerusalem. In 2019, he played with the Fujian Sturgeons of the Chinese Basketball Association. In early 2020, he signed with Maccabi Tel Aviv, helping it win a championship and earning Israeli Basketball Premier League Finals most valuable player honors.
In conversation with Zach Schiff and Jared Schiff, both of Columbus, Stoudemire touched on his journey to Judaism and its impact on his life.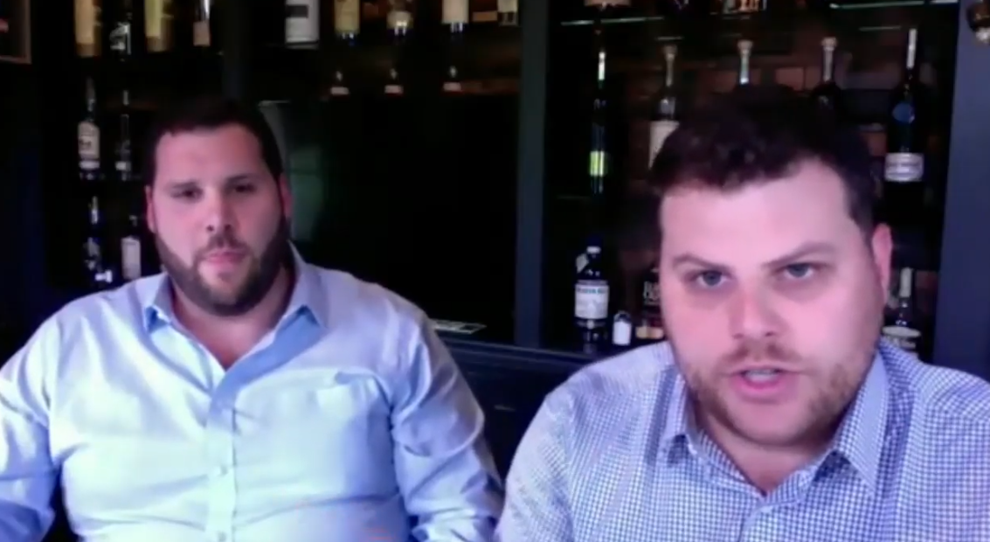 "What speaks to me the most (about Judaism) is the factual writings that are in the Torah," he said. "That is what gravitates to me the most. When you look at the Torah, it's a history book. That is what intrigues me the most, the facts behind the writings in the Torah."
Stoudemire said he has always been religious and believed in God, growing up in a Christian household. But knowing that the roots of Christianity are set in Judaism, he said that evoked a response in him.
"I was still focusing on God and how I should live, but as I got into my teenage years, I started understanding more Torah," he said. "That's when things started to change for me."
And the ongoing religious study is a big part of his connection to Judaism, Stoudemire said.
"It gives me the balance I need," he said. "To fight off (day-to-day struggles), you have to always keep yourself engulfed in Torah. There are going to be times where I take a day or two off, but from a consistency standpoint, you want to continue to keep your mind engulfed in Torah because it keeps (the struggles) away. And that's our ultimate goal as Jews. That's how you do it."
To those intimidated by Torah learning, Stoudemire said the struggle is worth the payoff in the end.
"Everyone should do it at their own pace, everyone has their own pace of learning and take your time, but just stay on the path and stay consistent," he said.
In closing, to truly be perceived as "cool" or "hip" in a world where clout is key, Stoudemire said one's connection to their religious roots should be the basis of life.
"The most important factor is that in today's world, everyone wants to be hip," he said. "But once you have a foundational understanding of who you are based on your religious intake as your foundation, you can build on that and grow into your swagger and coolness, and grow from there. But, your foundation is key."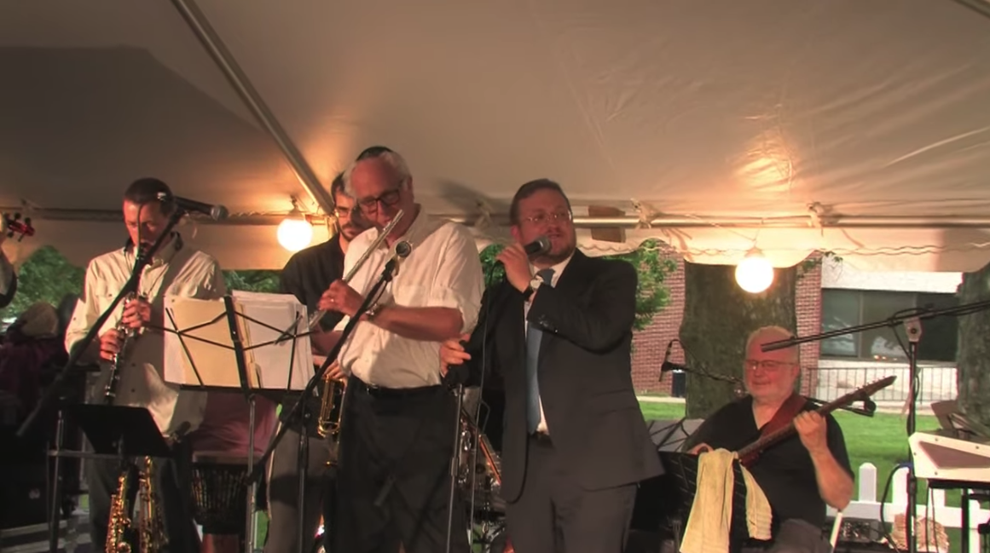 There was also a performance of "Vzakeini" by Baruch Levine, a Canadian-born American Orthodox Jewish composer and singer. This year's Siyum dedication was in tribute to the late Kenneth Garlikov, who died in 1990, with a video by Michael Broidy, senior vice president of the Schottenstein Stores Corporation.
The Columbus Jewish News was a sponsor of the event.
---
Publisher's note: Michael Broidy is a member of the Columbus Jewish Publication Company Board of Directors.