The Franklin County Court of Common Pleas upheld a preliminary injunction Nov. 22 requiring Fox's Bagel & Deli to continue to abide by its existing agreement to purchase supplies, including bagels and other food, from Block's Bagels until a hearing on the merits of an alleged breach of contract between the parties.
The hearing will likely not take place until at least late 2023, according to court filings. In the meantime, Fox's is planning to file objections to the decision with the presiding judge.
According to Block's attorney, James Arnold of Arnold & Clifford LLP in Columbus, this decision is a business saving one for Block's because of the amount of money the company would have lost if the injunction was rejected.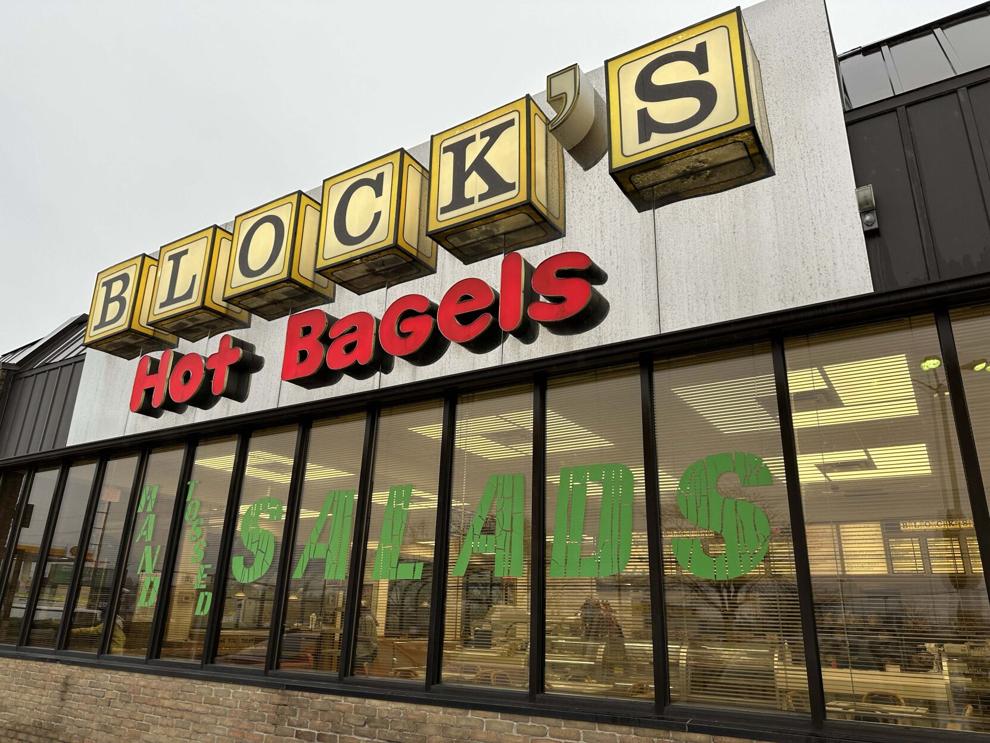 "That was over $400,000 a year worth of revenue for Block," Arnold told the Columbus Jewish News. "And that's why the contract was important ... 34 (people) were going to be out of a job if they were permitted to fraudulently transfer these assets, and the court was not going to allow it."
However, Fox's attorney, Andy Clark of Onda LaBuhn Ernsberger & Boggs Co. in Columbus, said the injunction will not stand.
"We are optimistic the judge will recognize the ordinary nature of this asset purchase transaction, similar to thousands of other asset purchases conducted every year in the United States, and will relieve (Fox's parent company) FRG Enterprises from any ongoing obligation to purchase products from Block's Bagels," he said in a statement issued to the CJN.
To this end, Fox's will file objections to magistrate Pamela Broer Browning's decision to the judge in charge of the case, Stephen L. McIntosh, within two weeks, Clark said.
Arnold argued it is rare for a judge to reject a magistrate's recommendation.
Clark also spoke more broadly to the dispute.
"It is always unfortunate when parties find themselves in a court battle trying to protect their business and the livelihoods of their employees," he said. "In this case, both businesses were struggling financially and have had to make very difficult decisions. Jeremy Fox has the utmost respect for the Block family and what the Block's name represents in the community, but could not be profitable while operating under the exclusive supplier agreement with Block's."
Block's and Fox's had both debated the merits of an Oct. 14 preliminary injunction before the court Nov. 7 and Nov. 8.
HB3, the parent company of Block's Bagels, filed a lawsuit Oct. 12 against Jeremy Fox, owner and operator of Fox's Bagel & Deli, and numerous other defendants in the Franklin County Court of Common Pleas alleging fraud, alter ego, conversion and tortious interference stemming from an alleged breach of contract between the rival Central Ohio bagel stores.
The lawsuit claims that Fox and others breached a contract between the entities by reopening Block's Bexley and North Market locations as Fox's while purchasing a competitor's business, using equipment from Block's Bagels, and abandoning its financial and legal obligations to Block's. Fox had signed an agreement allowing him to use the Block's Bagels name for his business and obligated him to buy food and bagels from HB3. At issue are two shops at 3012 E. Broad St. in Bexley and 59 Spruce St. in North Market in Columbus.
According to court documents, in order to prevail in its argument to uphold the injunction, Block's needed to show that it was likely to prevail on the merits of the case.
This is a developing story.