Columbus Mayor Andrew J. Ginther and Steve Dettelbach, director of the U.S. Bureau of Alcohol, Tobacco, Firearms and Explosives and a Cleveland resident, announced a partnership to drive down gun violence in the city Jan. 26.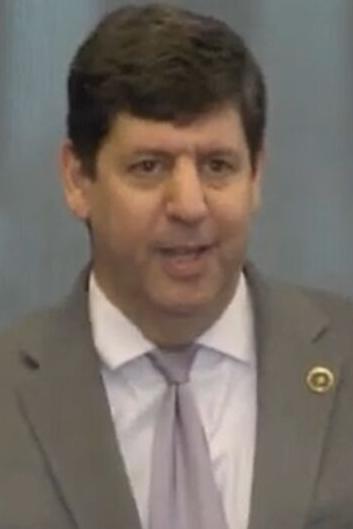 While violent crime incidents in the city have dropped by 33% over the past year, nearly 90% of homicides involved guns, Ginther said at a news conference at the Michael B. Coleman Government Center in Columbus. LaShanna Potts, the assistant chief of the Columbus Division of Police, said the city seizes nine illegal guns on average each day.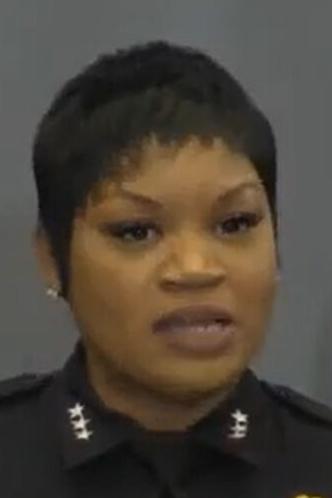 In response to this problem, Ginther said the city is taking several steps to bring down gun violence. First, the city is partnering with the ATF to create a regional criminal investigation center focused on gun crimes, he said.
The city is also devoting at least $5 million to purchase tools and technologies that will allow Columbus to expand its participation in the ATF's National Integrated Ballistic Information Network. NIBIN automates ballistics evaluations and provides actionable investigative leads in a timely manner, Ginther said.
The idea is to enhance the city's investigative capabilities, he said.
"It's one thing to catch up – we want to keep up and stay on offense" in investigating gun crimes, Ginther said.
Columbus will also hire two additional special assistant U.S. attorneys to focus on prosecuting these crimes, he said.
Dettelbach said he was happy to be working with the city, given his Ohio roots.
"This is a place that's very special to me," he said. "I am the director of the ATF, but have always been and will always be a buckeye and I'm happy to be in my home state of Ohio."
He said the regional partnership will allow for the greater use of data to provide more intelligence about gun crimes. Dettelbach said this is essential given the scope of the problem.
"The level of firearms violence across the United States of America is wholly unacceptable," he said. "And I'll go farther, I'll tell you it is wholly un-American, not what we are about as a country. It's not who we are."
Beyond just the use of guns in violent crimes, he spoke of the increase in use of conversion equipment to turn legal semi-automatic weapons into illegal automatic weapons as a major problem.
In the last five years, there has been a 570% increase in the use of this equipment, Dettelbach said. In response, the ATF has formed an emerging threats unit to deal with these developments.
The establishment of a regional investigations center will allow Columbus to better obtain and analyze information about gun crimes, and doing so will make it easier to solve these crimes, he said. The information gained from analysis of these crimes can lead to thousands of tips that assist criminal investigators in their work, Dettelbach said. The data derived from such analysis not only helps to track down the perpetrators, but also brings to light patterns in firearm crimes, which may help prevent future crimes, he said.
"I went to a wonderful meeting with Mayor Ginther ... today at the Columbus police department, where they're using this intelligence to try to figure out where to put valuable and limited police resources," Dettelbach said.
Potts said a regional investigations center is important because gun violence is not isolated to a city.
"Criminals don't have any respect for jurisdictional boundaries and city limits, this really needs to be an entire regional effort," she said.
Dettelbach said the regional partnership is "a major step forward in law enforcement in this region."