The Jewish Community Center of Greater Columbus' Kosher Grab & Go, a shop to provide greater convenience and more kosher food options for the community, held its grand opening July 14.
"We take large pride in our kosher catering offerings," Rachel Flenner, the JCC's marketing director, told the Columbus Jewish News. "So, we kind of did the thing of 'see a need, fill a need' to have a kosher store on this side of Bexley, and so that was one of the biggest pushes, that we wanted to make it kind of like a one-stop shop."
One of the biggest needs was for greater convenience, she said.
"You can come here and get your kosher food for dinner, but then you could also get whatever else you need," she said. "When someone is coming into the JCC, they don't have to then go to Kroger afterwards. They could just come here, work out, and then grab their kosher stuff and go home."
The JCC used a soft opening in May to receive feedback from the community. Since then, it has expanded JCatering Kosher Grab & Go's available items, now providing food ranging from Handel's Homemade Ice Cream & Yogurt to its own pre-made items such as mac and cheese and eggplant parmesan.
The Kosher Grab & Go is in the JCC's main lobby at 1125 College Ave. in Columbus, where the gift store used to be. It is open during regular JCC business hours, except for Saturdays. JCatering and the Kosher Grab & Go store are supervised by Buckeye Kosher and the Vaad Ho-ir of Columbus.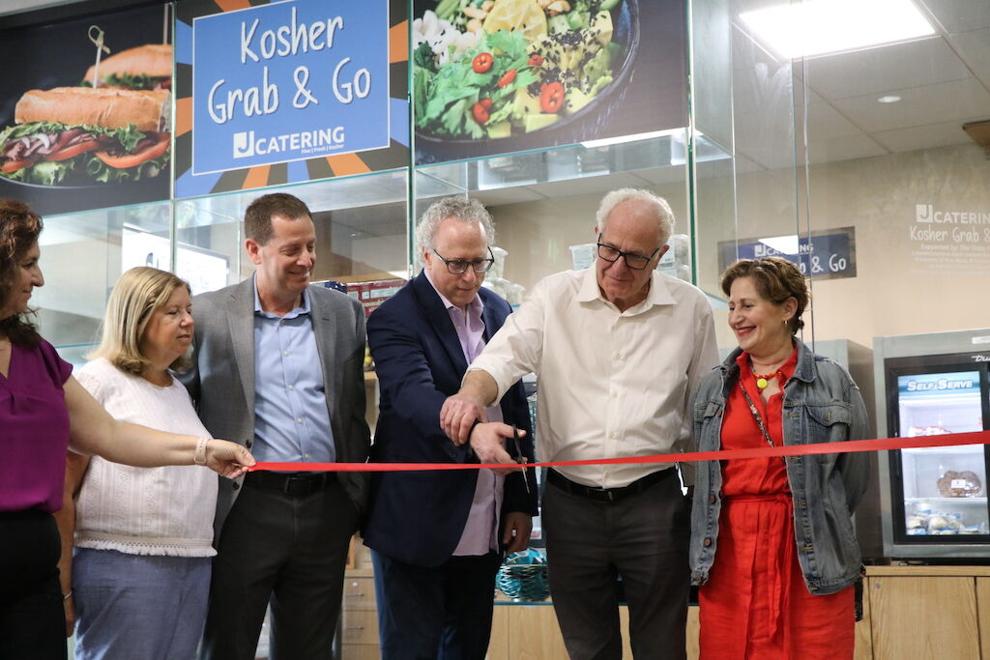 JCC CEO Mike Klapper told the CJN there was a clear need and everyone at the JCC was excited to address it.
"Ultimately, we at the J had to decide if this was something we felt was important – that this was a need in the community," he said. "And we did think that this was a need, and we are very excited that we happened to have some space that we thought would be perfect for this."
JCatering usually offers holiday-specific food, but with the opening of the Kosher Grab & Go, it is looking to offer more prepared foods for Jewish holidays. As Rosh Hashanah nears, the store will start offering pre-made items such as matzo ball soup, sweet potato pie, honey cake and challah.
The Kosher Grab & Go was made possible by combined funding from the JCC, the Ticho Fund and Ben Zacks, chair of the Ticho Fund and great nephew of its founder, Holocaust survivor Kurt Thomas. The fund was established to combat intolerance and antisemitism in Columbus and memorialize family lost to the Holocaust.
Zacks told the CJN the store is important to his family.
"During the course of (our recent) meeting, we recognized that the JCC was going to do this and that there were kosher people, like the Tichos, and particularly Holocaust survivors, who would need food, and so we thought that it would be worth our while to fund that memory of the family," he said.
Jackie Jacobs, who is a member of the Columbus Jewish Publication Company Board of Directors, also was in attendance as fund adviser to the Ticho Foundation.
Klapper said he and the rest of the JCC staff appreciate the support of the Ticho family.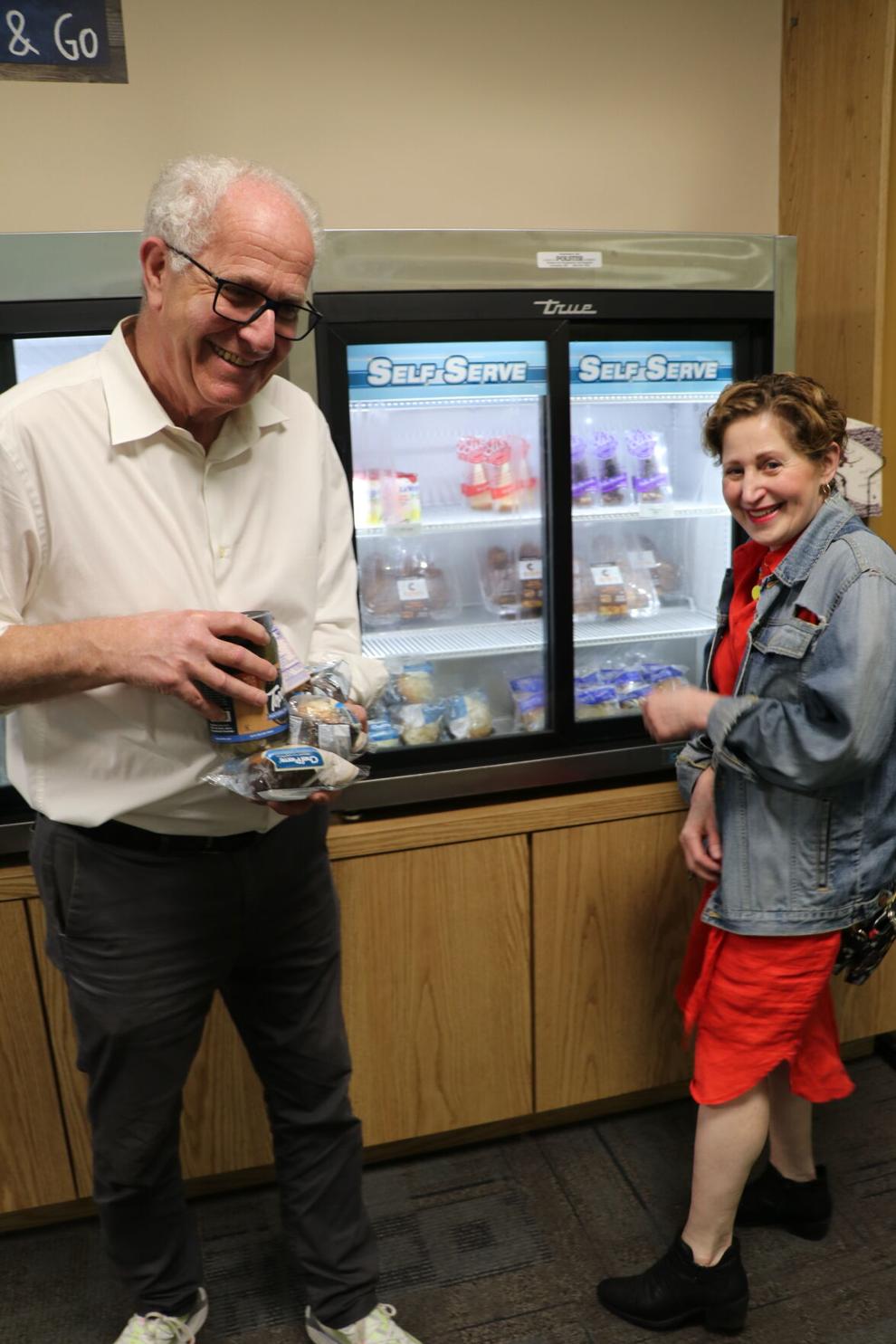 "We are very thankful that the Ticho fund supported us in this endeavor," he said.
And even while the JCC has not regained its COVID-19 pre-pandemic attendance levels, Klapper said the Kosher Grab & Go has been off to a great start since May.
"We're very happy with the start so far, and as more people come into our building and hear that we have this J Grab & Go, we think that its going to take off," Klapper said.
---
Sammi Fremont is the Clifford and Linda Wolf Editorial Intern.