After he was awarded this year's Thurber Prize for American Humor, Simon Rich joked that a Jew had an excellent chance of winning the prestigious honor since two of the three finalists are Jewish.
He earned the award for "Hits & Misses," a collection of humorous essays. At 35, he is among the youngest writers to procure the prize, which included a $5,000 check and a commemorative plaque.
In a ceremony reminiscent of the Oscars, Rich won the second-most esteemed prize in humor writing Oct. 23 at the Lincoln Theater. He was also a finalist in 2008. The most well-known humor writing prize is the Mark Twain Prize for American Humor, presented annually by the John F. Kennedy Center for the Performing Arts.
Rich isn't the first Jew to win the award. Among them is Alan Zweibel, one of the original writers for Saturday Night Live, who earned the honor in 2006 for his novel, "The Other Shulman." In 2011, David Rakoff won for "Half Empty," and in 2013, Dan Zevin was given the award for "Dad Gets a Minivan."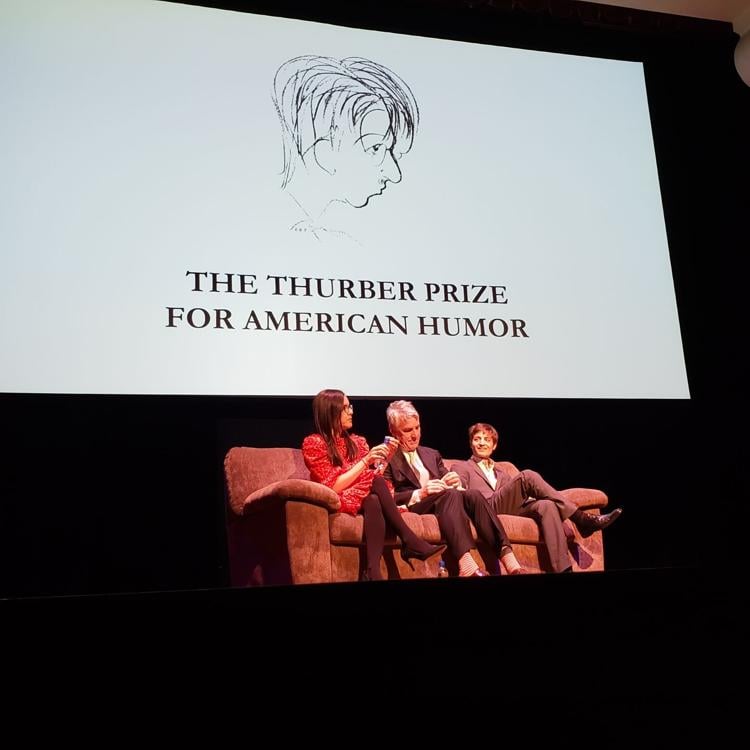 Before the award ceremony, Rich spoke with the Columbus Jewish News and said he was "thrilled" to be nominated because he has been a longtime fan of James Thurber's writing. He said he frequented the humor section at his local Barnes and Noble book store, and when he saw Thurber's name on a book's cover, he knew "the book would be funny."
Thurber was an author, humorist and New Yorker cartoonist whose historic home in Columbus became a literary center in 1984. Rich described the Thurber House as "truly a diamond in the city. More people need to see its polish and shine."
While Rich was born and raised in New York City to Jewish parents who are also writers, he said he wasn't particularly religious as a youngster. In the past, he has described himself as an atheist, but during this interview, he countered that and said, "To call yourself an atheist means you are certain about something, and I am not sure about anything."
Rich married writer Kathleen Hale in 2015, and the couple has a young daughter. His brother is a novelist, and his stepmother is a writer.
"It never occurred to me to do anything other than being a writer. I never had any other aspirations other than playing for the New York Knicks. But, in first grade, when I wasn't the top scorer on our team, I saw my future and basketball was not it," he said. "Although, I was pretty good at my predominantly Jewish summer camp."
The other Jewish writer named a finalist for the 2019 Thurber Prize was Sloane Crosley for "Look Alive Out There." She was also a finalist in 2008 for her work, "I Was Told There'd Be Cake."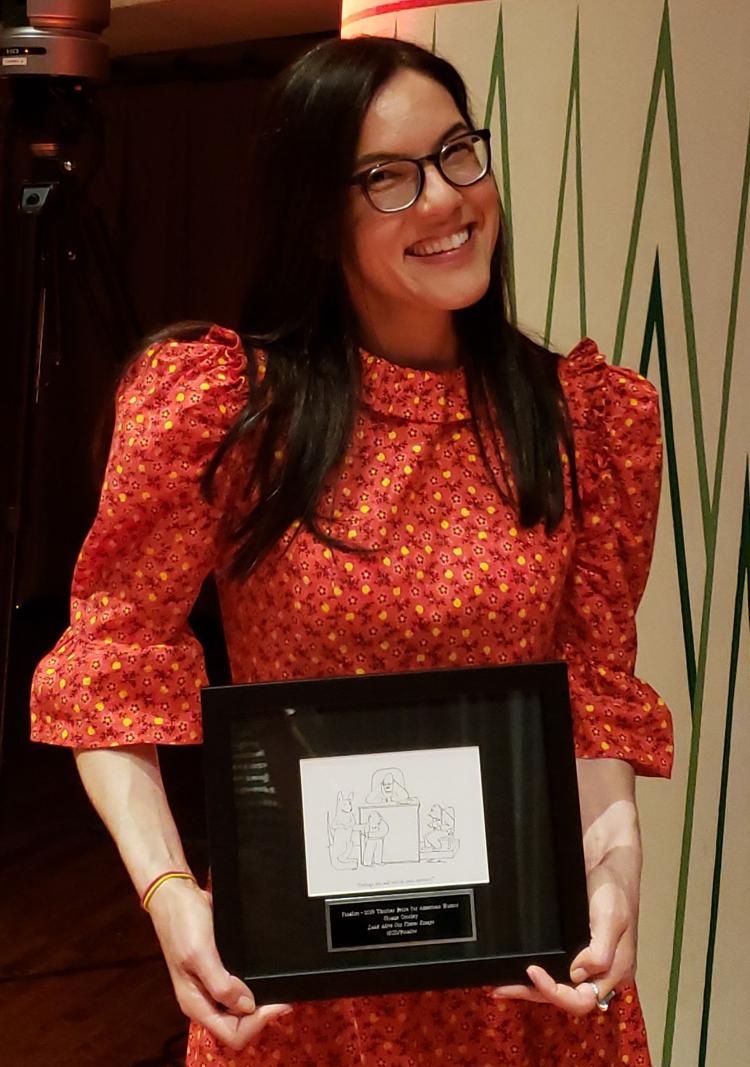 Crosley told the Columbus Jewish News that her Jewish upbringing on Long Island was "lax," and that it was her paternal grandmother who "banged the drum for Judaism."
Since she grew up in Westchester County, Crosley said she considers herself "default Jewish."
Despite not winning the Thurber Prize either time as a finalist, Crosley said she is proud to be among the small number of female Jewish writers to have been nominated for it twice. She has also served as one of the judges who select the winner. She called the award significant because "we don't have that many public acknowledgments of humor. There is no humor writing category at the National Book Prize or the Emmys," she said.
Tami Kamin Meyer writes for Columbus Jewish News from Bexley.