As the shutdown of Ohio schools wore on, Lynnette Ferrell of Columbus took to Facebook with frustration and sadness she felt having to tell her son, Kingston, 11, that he wouldn't be going to LifeTown.
"He had been looking forward to that visit all year," she said. "So when I knew it wasn't going to happen, I got on just to vent. I never expected anything to happen."
LifeTown, located in the Lori Schottenstein Chabad Center in New Albany, is a realistic miniature city where students with specific learning needs can apply lessons and skills in a real-world setting. Esther Kaltmann, director of LifeTown, said teachers repeatedly told her the visit to the facility is – or was – the highlight of the school year for many of their students.
With schools closed indefinitely, the LifeTown team wasn't sure how to continue, until that bit of motherly disappointment from Ferrell. Kaltmann said Ferrell's sadness became the spark that started LifeTown on the Go, an initiative that brings the program's experience and volunteers to children in their front yards.
The program was created with an understanding of the educational and personal importance a trip to LifeTown meant to the 2,500 school-children across Central Ohio annually, Kaltmann said. The LifeTown team knew that Ferrell was probably expressing what many were feeling, so they set to work finding a way to continue the LifeTown experience.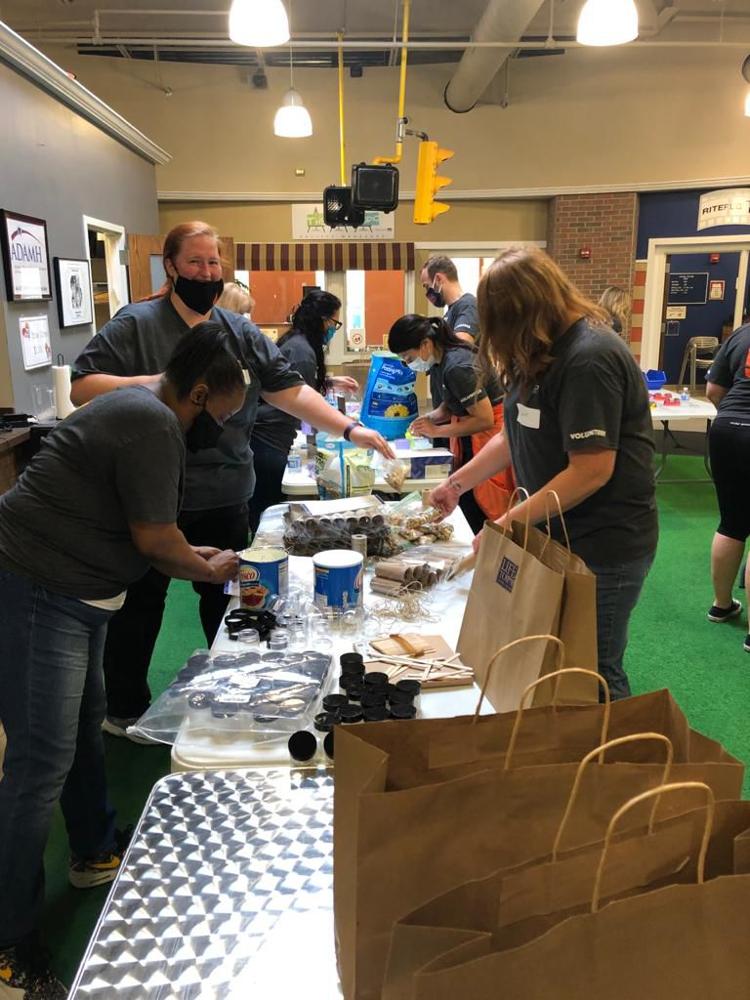 As a result, they made video lessons and presentations, and worked with community partners like Big Lots to prepare "lessons in a bag," which were delivered to students across the area beginning in April. But they saw a need for something more.
"Virtual learning can be difficult for our students," said Caroline Parnisari, LifeTown program director.
Thus, the LifeTown team realized the next best thing to coming to LifeTown might be having LifeTown come to the students.
The one-hour LifeTown on the Go program brings much of the LifeTown experience to the student's home with miniaturized banks, barber shops, post offices and more, set up on the sidewalk in front of the home. Volunteers come with hands-on-activities for students tailored for their specific learning needs and skill sets.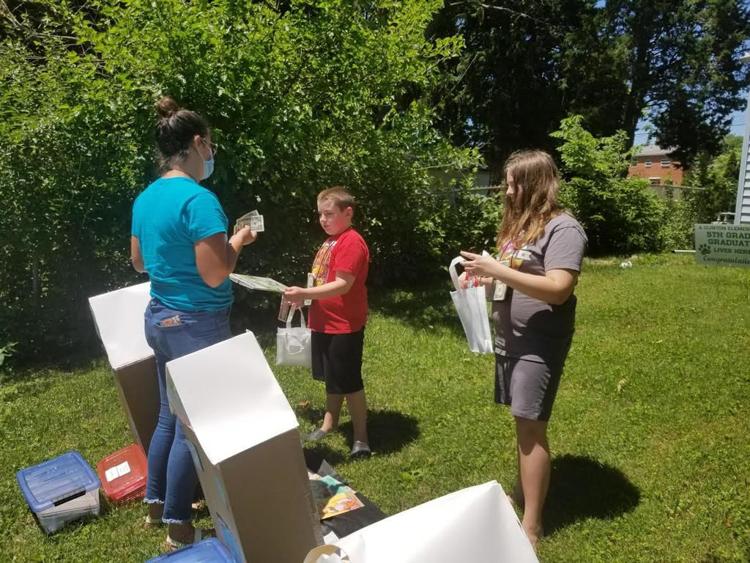 The home-based program began in May.
"This is so fascinating because the program is now not just building bridges, but crossing over them," said Rabbi Areyah Kaltmann, executive director of the Lori Schottenstein Chabad Center.
Esther Kaltmann said while nothing can completely replace the full LifeTown experience, this provides students with a certain level of normalcy while letting them know that "their voices are heard."
"It's the very definition of tikkun olam," Areyah Kaltmann said.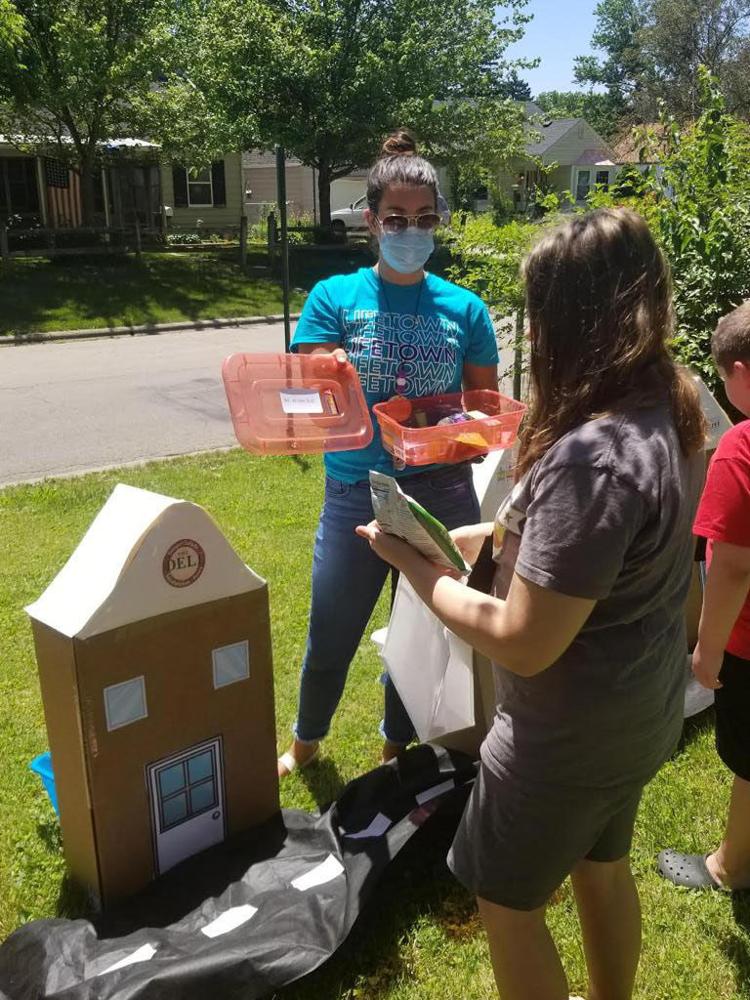 LifeTown on the Go serves children in Columbus, as well as Ross and Pike counties. Included in the program are educational activities related to COVID-19, including a demonstration on how to use soap and water to wash off "germs," mimicked by black pepper.
LifeTown on the Go is available to any family in the area experiencing social isolation due to COVID-19 who has a child with special needs at home, a news release from the organization said.
Esther Kaltmann said her grandfather had long shared a story of when he first immigrated to the country. He was walking down a street in the south when an African American man approached from the opposite direction. The man stepped down off the sidewalk so her grandfather could pass. Her grandfather was shocked by this action and refused to continue walking until the man had stepped back onto the sidewalk.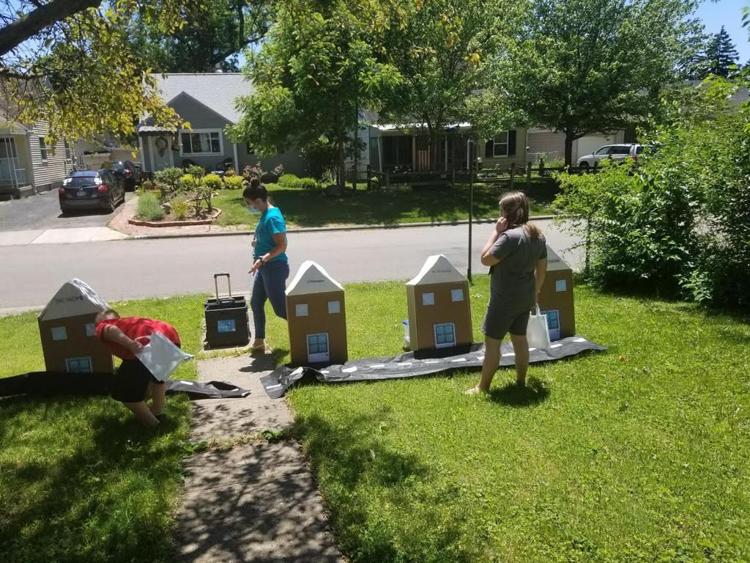 From that moment, Esther Kaltmann said he extolled his family to "make sure everyone is on the sidewalk." She said achieving visions of equality her grandfather had is related to the LifeTown mission, which aims to assist children of all backgrounds. She said with LifeTown on the Go bringing families – and at times their neighbors – out for learning and life lessons, that directive has taken on an all new, and ever more relevant meaning.
---
Noell Wolfgram Evans is a freelance writer from Columbus.