For years, Rick Milenthal sought to play a role in shaping communication around mental illness and felt his company, The Shipyard digital marketing agency in Columbus, could contribute. 
Amid pursuing ways to accomplish that goal, about a year-and-a-half ago, the 16-year-old son of one of his colleagues died by suicide.
"So, then, this moves (on) from (being) a statistic, and a conversation advanced," said Milenthal, the agency's CEO and chairman and a member of Congregation Tifereth Israel in Columbus.
A major result of that conversation is the new WonderBus Music & Arts Festival, which will take place Aug. 17-18 at The Lawn at CAS in Columbus. 
A portion of each ticket will support The Ohio State University Wexner Medical Center's Department of Psychiatry and Behavioral Health to advance understanding of depression and suicide and to provide suicide prevention support in Central Ohio. Milenthal said a minimum of $50,000 in festival profits will be donated to the department.
"Mental health is almost an unloved part of health care," Milenthal said. "There is a lot of fluidity on what's happening on the health insurance side, and folks that deal with depression and anxiety often find themselves with not nearly the resources they could find if, say, they had cancer or other issues."
Acts featured on the first day of the festival include Walk the Moon, The Revivalists, Bishop Briggs, Andrew McMahon in the Wilderness and Chelsea Cutler. The second day will be headlined by Ben Harper & The Innocent Criminals, X Ambassadors, Trombone Shorty & Orleans Avenue, Jenny Lewis and Mt. Joy. 
WonderBus will be staged by the Elevation Group, which is known for producing Northeast Ohio's annual LaureLive music festival. Chemical Abstracts Service donated land to host the festival at The Lawn at CAS. The Columbus festival is in partnership with The Ohio State University, The Shipyard and Cliff Chenfeld, co-founder of record label Razor & Tie and KIDZ BOP. 
Milenthal has been friends with Chenfeld since childhood; both grew up in the Columbus Jewish community. Chenfeld connected with The Elevation Group with the idea of doing a festival similar to LaureLive in that it would feature mostly alternative rock but also have attractions for families and a diverse crowd. 
Since launching in 2016, LaureLive has grown to about 20,000 attendees. It has outgrown its current location at Laurel School in Russell Township in Geauga County and will move next year. 
Chenfeld, who sold his company last year, said he advised the Elevation Group to build the festival in Columbus because its relative growth, young population and university community all provided a market for it.
"I said, you guys should go to Columbus, it's a great market and my oldest, best friend has been living there for most of his life – that's Rick – and has a great relationship with the community and does a lot of good business things, and a lot of good philanthropic things, and could be a really good person to join our efforts," Chenfeld said. 
Chenfeld, who now lives in New York City, grew up attending Congregation Beth Tikvah in Worthington. He said during college at Ohio State he was a song leader at the temple. 
The partners also connected with Ohio State, which also has obvious stake in the mental health awareness arena, especially in terms of young adults dealing with stress, trauma, anxiety and depression, Milenthal said. 
In addition to raising funds for the Wexner psychiatry department, the festival includes opportunities to change the conversation around mental illness, Milenthal said. Educational activities will be offered throughout the event. 
Columbus-based band Clubhouse will perform on the first day of the festival. Ari Blumer and Zak Blumer, twin brothers who play in the electronic pop band with Max Reichert, Ben Saulnier, Forrest Weihe and Michael Berthold, said in an email they value any opportunity to play "alongside such talented artists," but WonderBus is particularly meaningful because it's for a good cause.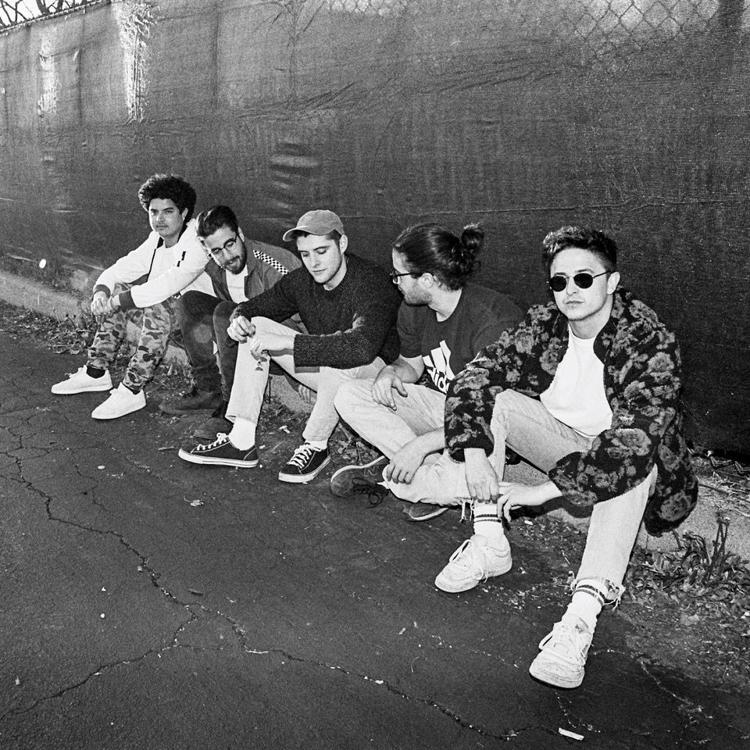 "We hope that by supporting programs like these we can help foster local dialogue on mental health awareness and help more people get the mental health care they need," the brothers wrote.
Chenfeld said between 8,000 and 10,000 attendees are expected at the festival daily.
"I love our music lineup in Columbus. I think we've done a great job of keeping what was started at Laurel but expanding it a little bit and making it a little bit more in tune to the Columbus market, which I think is a little bit younger with the Ohio State people and everything," Chenfeld said.
Milenthal suggests WonderBus could grow even more than LaureLive has due in part to its proximity to the heart of Columbus and Ohio State. 
Milenthal said as a creative firm, The Shipyard team is hopeful it can continue to play an important role in addressing mental health. It also works with Nationwide Children's Hospital's Big Lots Behavioral Health Pavilion and specifically its "On Our Sleeves" campaign, which aims to break silence around children's mental health challenges. According to Nationwide Children's Hospital, one in five children has a mental health illness. 
"Words hurt and words can inspire, and so what we do at The Shipyard (with) the expertise that we have in our building is actually extremely important to mental health in this community," Milenthal said. "So, I wanted to find something for us to do that's not just raise money, but that utilizes and leverages the talents and skills of this company."
Moreover, all employees at The Shipyard have been involved with the festival on a pro bono basis.
"It's hard for people to find the language to talk about the issue, so what we are trying to do is change that conversation and use music, which really unites people, touches people and engages people," Milenthal said.