Being at the fourth Democratic presidential debate held at Otterbein University in Westerville was thrilling to state Rep. David Leland, D-Columbus, who sat in the seventh row of the audience.
Leland said he was sent a ticket from the Democratic National Committee addressed to the "Honorable David J. Leland" giving him entrance to the hall, which held about 3,000.
"You're watching the history of the United States being made in real time," Leland told the Columbus Jewish News. "How many times do you get a chance to do that in person? That's why it was very exhilarating for me to be there."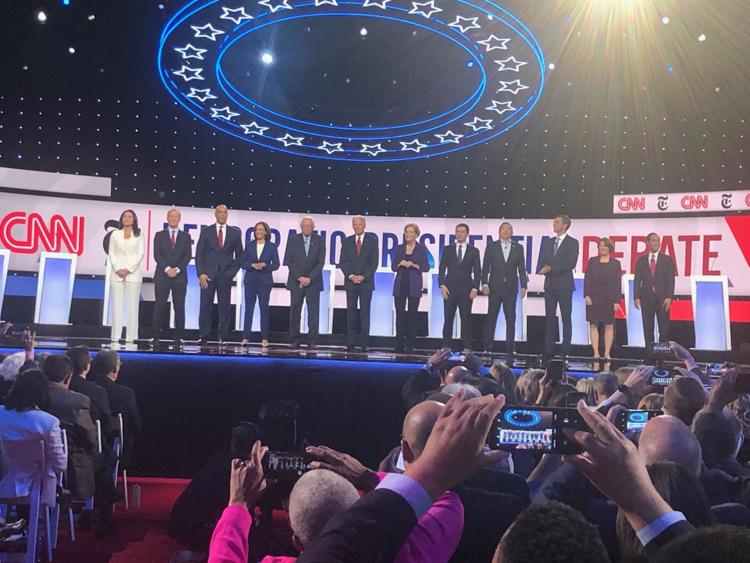 He said the event was a boon to Westerville and Central Ohio.
"I never saw three hours go by as quick as it did last night," he said, adding that the room was "electric."
Leland said he was required to be in the room at 5 p.m., well in advance of the three-hour CNN and The New York Times debate, which allowed him time to mingle with friends from Washington, D.C. and Ohio.
Reflecting on the substance of the debate, he said he found the exchange of ideas direct, hard-hitting and smart without being nasty.
He said the conversations on health care and income inequality were highlights.
"They may have a different road to get there, but everybody wants to get there, everybody recognizes that the way we do health care in this country is a tragedy," Leland said. "How does everybody get a slice of it? How does everybody get to be a part of the American dream? And how do we get there without wrecking the economy, without disrupting what we're trying to do? I mean, these were all great conversations. People had different points of view, but they're all focusing on moving America forward."
He said nothing about the debate specifically resonated for him as a Jew.
"I think it's all about making society better for everybody," he said. "I hope that's part of what being a Jew is all about. It's about making society think about not the people that are the most successful, but the people that need our help."
Lawyer Steve M. Dettelbach, who is former U.S. attorney for the Northern District of Ohio, also attended. Dettelbach of Solon, a suburb of Cleveland, attended with his wife, Carol Bialostosky.
"We're sitting here … less than 100 miles from Dayton last night," said Dettelbach, a Democrat. "And I have to tell you, I think the discussion on how to keep our children and our communities safer from gun violence was really important. That was the thing that stuck out to me."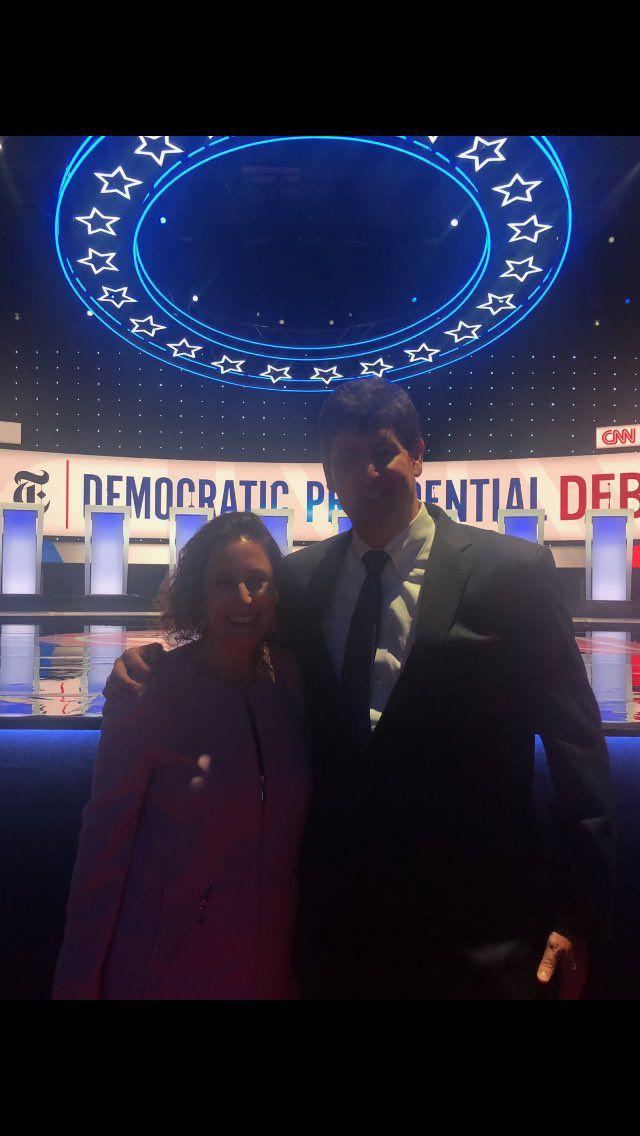 Dettelbach said there should be ways to protect people's rights to hunt and protect their property while at the same time safeguarding people from gun violence from extended magazine clips and assault weapons.
"And vast agreement on the stage over certain things that just have to happen, and the polls show the vast majority of Americans support, ranging from assault weapons bans to dealing with universal background checks, which over 90% of Americans support and we don't have in Ohio," he said. "We should have had it 10 years ago, 20 years ago, whatever, in Ohio, and we still don't have it. Instead, what we have is a watered down proposal signed off on by the NRA. I thought having that debate in Ohio, with the mayor of Dayton sitting there and people from Ohio sitting there, was really important."
Dettelbach said he was impressed with the level of discourse. Like Leland, he was also impressed with the debate on health care.
He noted the increased pressure on U.S. Sen. Elizabeth Warren, of Massachusetts, which he said might have to do with her recent lead in the polls. He also said the field will need to narrow.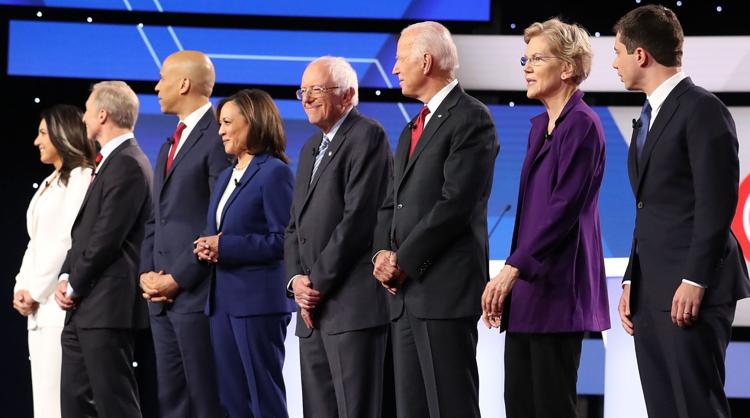 "I think it's great to have a process that is inclusive, but at some point it's very hard and unwieldy to have so many people continue going forward to be part of these debates because it becomes harder and harder for people to get time," he said. "You want to be inclusive and have everybody there, but it's just not physically possible to get everybody the time that they need to say the things they want to say."
As a Jew, he was struck by the inclusive rhetoric on stage as opposed to the divisive language coming from the White House.
"Whoever the next president is has to bring us back together and has to stop this pitting one against the other, saying if this person's doing well, you're doing bad," he said. "As a Jew, given our history, we should be the canary in the coal mine on that. We should be the ones who are telling people how dangerous it is, because we've seen it again and again and again and know where it leads."
The Ohio Republican Party also released a statement on the debate, attributed to communications director Evan Machan.
"Tonight, we saw the Democrats pander to the progressive left during their visit to Westerville, but their vision of the future is a radical one that includes higher taxes, government controlled health care and more government intervention overall," the statement read. "As we saw in 2016, that agenda simply won't win here."