Following a year where in-person gatherings were discouraged as a way to curb the spread of COVID-19, two Jewish organizations on The Ohio State University campus in Columbus welcomed students back to in-person events and meet-ups when the school held its move-in days from Aug. 16 to Aug. 21.
Now a little over three weeks into the fall semester, both organizations have been able to interact with students in a way similar to life before the pandemic hitting Ohio in March 2020, with various meet-ups and events to get Jewish students excited about their offerings throughout the school year. The first day of classes was Aug. 24.
The Columbus Jewish News spoke to leaders at Ohio State Hillel and the Schottenstein Chabad House, and students who participate in their programming, to learn how they approached the return to in-person religious and community engagement after a year without.
'Packed' house at Chabad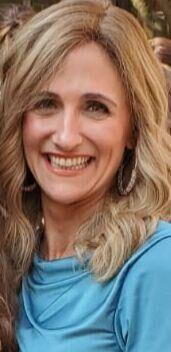 Sarah Deitsch, director of operations at the Schottenstein Chabad House at OSU, said that with the return to programming following a year of Zooms and socially distant meals, the "pandemic feels different now."
"I would say the majority of students that I speak to are vaccinated," she said. "They don't usually have to wear their masks outside, only inside the buildings. It's just a much more freer feeling for the students as far as limitations of the pandemic. So, we're going along with that."
To start the semester, Deitsch said OSU Chabad had a table at the Autumn Student Involvement Fair Aug. 22 and a subsequent welcome back barbecue two days later.
"We had thousands of students come by our table to learn about us," she said. "The barbecue was also amazing. There were probably 200 students here. We met a ton of freshmen and it was nice. There is a new feeling in the air, a joy that the restrictions of the pandemic have surely begun to subside. I just feel it living and being on campus."
For its first Shabbat back on campus, Deitsch said the house was "packed." Following services, they held their "Midnight Breakfast," which they hold on a Saturday once a month following services.
"We had so many students for that too, it was fantastic," Deitsch said. "But there is no comparison to last year. This fall, it is just night and day."
Olivia Lawrence, a 19-year-old sophomore from Long Island, N.Y., majoring in psychology and minoring in Spanish, attends services and events at OSU Chabad. When she arrived last year, she did her best to participate in Chabad events, but with the restrictions, it was difficult. This year, she said, has been "amazing" so far.
"Last year, the one thing I felt that was normal, even with COVID, was being involved with Chabad," she said. "The main difference between this year and last is the involvement. With fewer COVID restrictions, more people feel comfortable going. At Shabbat, there are so many tables and new faces of incoming freshmen wanting to experience Chabad."
After being able to see her friends at Chabad, Lawrence said "all of the initial stress has gone away," adding that her involvement with the organization "100% made it easier" to transition back into in-person schooling.
"They're my family here that I am so grateful for," she said. "Being so far from home, it's hard to find community in such a big school. Being introduced to them last year made me so comfortable to be in class every day. I informed my professor I wouldn't be in class for the holidays and she asked if I would be spending it with family. I told her I couldn't go home, but yes, I would be spending it with family because I would be going to Chabad."
Lawrence said she attended the involvement fair, the barbecue and their first Shabbat. She also attended their Sept. 1 "Real Women, Real Stories" event, created in response to Netflix's "My Orthodox Life" show.
"It was so amazing and informative," she said.
That reported sense of family is what Deitsch is most excited about for the return, she said.
"Throughout the year, we do what we can to make everybody feel comfortable," Deitsch said. "We met so many Jewish freshmen and we're excited about that because this is the beginning of their Jewish journey, investigation and search for the next four years."
Excitement at Ohio State Hillel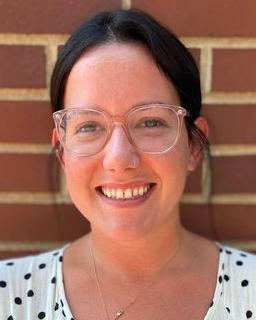 Cydney Goldberg, assistant director of Ohio State Hillel, said the leadership team has been "really excited" to be back on a campus full of students. Always intending to follow health guidelines, she added the organization spread out some of their welcome events with a few options on how to get involved.
"This year, we held Shabbat before school started just to get some people in who hadn't come before," Goldberg said. "We also did a big ice cream social before the involvement fair to keep people involved. We also had a couple of tables at the fair with students and staff, and we were also excited to be able to do a barbecue again. We did it outside and got a great turnout."
Goldberg said students have matched their excitement about the return of Hillel programming, saying "it's about that community feeling" and reporting a large turnout for all of their opening events.
"So, students are wanting it," she said. "We are also giving other options in case they're not comfortable or are unable to stay. For Shabbat, they're able to take their food to go if that is what they're comfortable with or need. But most students are staying, sitting outside and eating meals together with people, which shows that is what they're hoping for this year."
For David Mack, a 21-year-old senior from Shaker Heights, a suburb of Cleveland, who is double majoring in security and intelligence, and Middle East studies, that sense of community is what keeps him engaged at Hillel – both during the pandemic and before.
"For me, the answer is definitely yes –Hillel made it an easier transition to come back because I had established those support systems beforehand," he said. "During the pandemic, if you weren't in class, you were supposed to 100% of the time be in your dorm room. You weren't going to events or meetings. We missed almost two years of being involved and having that support system."
Living in a building across the alley from Hillel, Mack said he purposely chose his housing because of its proximity to Hillel. Being confined to his room during the pandemic and being able to see Hillel from his window, he explained it was "hard for me to be so close and not be able to be there physically." This fall, he has been able to attend Shabbat services and also went to the barbecue kickoff event.
"We had online events through Zoom, but it wasn't like Hillel with a capital 'H' in those times," he said. "The things I missed though was the fact that I'm a people person, every day of the year, and that is what Hillel is all about. For me, I connected with a lot of the upperclassmen and we didn't get to finish our time together before they graduated. I missed schmoozing and building community. So, simply put, I'm happy to have that back on all levels."
Goldberg said building community doesn't just happen at the Hillel building.
"We're excited to hold events all over campus, including going to dorms and Greek houses," she said, adding they have plans to bring back Ohio Loves Israel week and other events that can be held outdoors. "We don't want to wait for students to come to us. We want to bring ourselves to them as well."