Like many college students, the COVID-19 pandemic forced rising senior Rachel Braun to leave Ohio University in Athens early and return home to Solon, a suburb of Cleveland.
"Before we knew how bad things were going to get, my mom was like, 'Go to the store and get stuff just to keep yourself busy,'" Braun recalled.
So the self-proclaimed "crazy" crafter stocked up on bracelet making supplies.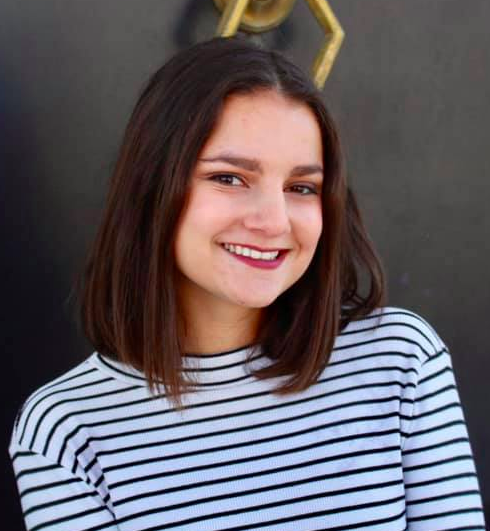 Braun has spent much of quarantine sitting in her bedroom making bracelets and said it was her father who suggested she sell them to raise money to aid those working closely with COVID-19 patients.
"I was like, 'Oh, that's a great idea,'" Braun said. "So I just posted on Instagram and Facebook and so many people reached out and started ordering them."
Less than 24 hours later, Braun had raised more than $400; and within two weeks, she said her bracelets raised almost $900.
Her first donation was a $600 meal for the "forgotten workers" at University Hospitals Ahuja Medical Center in Beachwood catered by Munch – A Simple Kitchen in Solon.
"So, like the valets, the people who clean, the receptionists, those kinds of people," Braun said.
She donated the remaining money to Mandel JCC Camp Wise.
"Because I've gone to camp my whole life and I was supposed to work there this summer and then they got canceled," said Braun, who grew up attending Anshe Chesed Fairmount Temple in Beachwood. "It's just something that's really important to me."
She is no longer accepting charitable donations for her bracelets and is in the process of parlaying her hobby turned charity into a business.
Orders on her Instagram account @beadswithrachelb have "definitely slowed down, but everyday people reach out and want them, which is nice. It gives me something to do and I just like doing crafts in general," Braun said.
With her summer "kind of freed up," the early childhood education major said, in addition to bracelets, there are some other "crafting ventures" she's planning to pursue.
"There's this machine called a cricut and it cuts out vinyl and stuff to put on like wineglasses, mugs or whatever, so I am going to start doing that," Braun said. "I need to practice and stuff, but mid-June I'm hoping to sell them and create a little business out of (that) too."