As an intern with a food startup, Amy Andes entered a competition to create a snack food.
The graduate student at The Ohio State University in Columbus worked closely with a small group and discovered chocolate-covered garbanzo beans would be a healthier alternative to nut butters for those with food allergies.
For Andes, a Grandview neighborhood resident, creating the recipe resulted in her developing an entrepreneurial spirit. She decided to venture into her own brand, which one of her friends inspired.
"One of my friends actually owns a chocolate milk company and was on 'Shark Tank' and has just incredible like business skills," she said. "And he's like, 'alright, well why don't you start your own?' And I was like, 'I never thought about that. I don't think I should do that.' But he convinced me, and I started formulating recipes in my kitchen, really intensely for five months."
Andes named her brand Banzo Butter, which she started working on in February 2019. According to the company's website, Banzo Butter spreads are free of the top 14 food allergens, which include peanuts.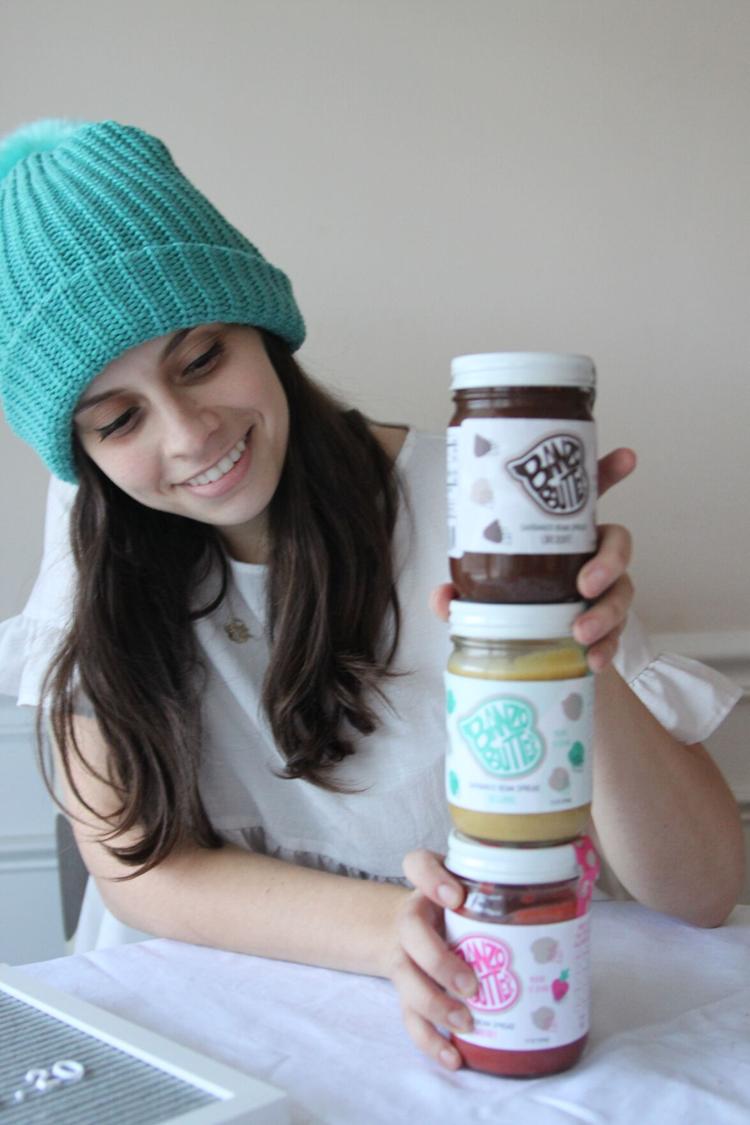 Andes said two of her best friends have food allergies and can't enjoy peanut butter.
"Going to birthday parties, going to dinners that you don't know what they're cooking, you always have to be, like, so aware if you have food allergies," Andes said. "And so I just want to give them a little bit of peace of mind with this product – something tasty, something nutritious."
By the time the Chicago native began working on her product she had started Ph.D. courses at Ohio State in food science and technology. While many graduate students would find it difficult to balance a hectic school schedule with a business, Andes said she realizes there's a bigger picture. Eventually, she said she would like to work on Banzo Butter as her main job.
"I really would love to find investors that really believe in it and believe in my ability to bring it to sale," Andes said. "My first action item would be to move to an allergy-free kitchen because we're currently at a commercial kitchen. And so there's a little bit of hesitancy for people who have severe allergies to eat it because it's shared equipment, and I totally understand why. We tried for a year and a half to find that allergy-free facility and just couldn't afford it."
Being active with Young Jewish Columbus of JewishColumbus, Andes said the support from the local Jewish community allows her to know that her plans to be a full-time entrepreneur is possible. She credits the community for supporting her while she sent samples and videos about her products.
Andes also said her friends have been with her every step of the way. One of Andes' friends who inspired her to create Banzo Butter, Nyssa Finn, said the product allowed her to finally enjoy a spread similar to nut butter. She said she grew up allergic to tree nuts and peanuts, and couldn't find an alternative she enjoyed. After trying out Banzo Butter a few times, Finn believes the product will help others with food allergies.
"You can tell this is something that (Andes) really cares about – not just necessarily Banzo Butter, like not just the product, but the whole concept behind it because I think it's something that has really been lacking in a lot of areas, speaking from experience," Finn said. "And if you don't have an allergy it's not something that you necessarily think about. So, I think that her passion for just the cause, and then the support behind it is really helping this company explode."
To learn more about Banzo Butter, visit banzobutterbrand.com.
---
Elizabeth Randolph is a freelance writer from Columbus.