In the weeks after the Tree of Life Congregation massacre in Pittsburgh that left 11 dead, Ohio State University freshman and Pittsburgh native Jessica Schwartz began to feel like people were already forgetting.
She also realized how many other tragedies eventually fall off the general public's radar even though the affected communities are still reeling. 
As a result, she worked with Ohio State Hillel and about 15 other campus groups to develop a multicultural, multifaith art project consisting of small tree murals by individual groups. They are also jointly creating a larger mural.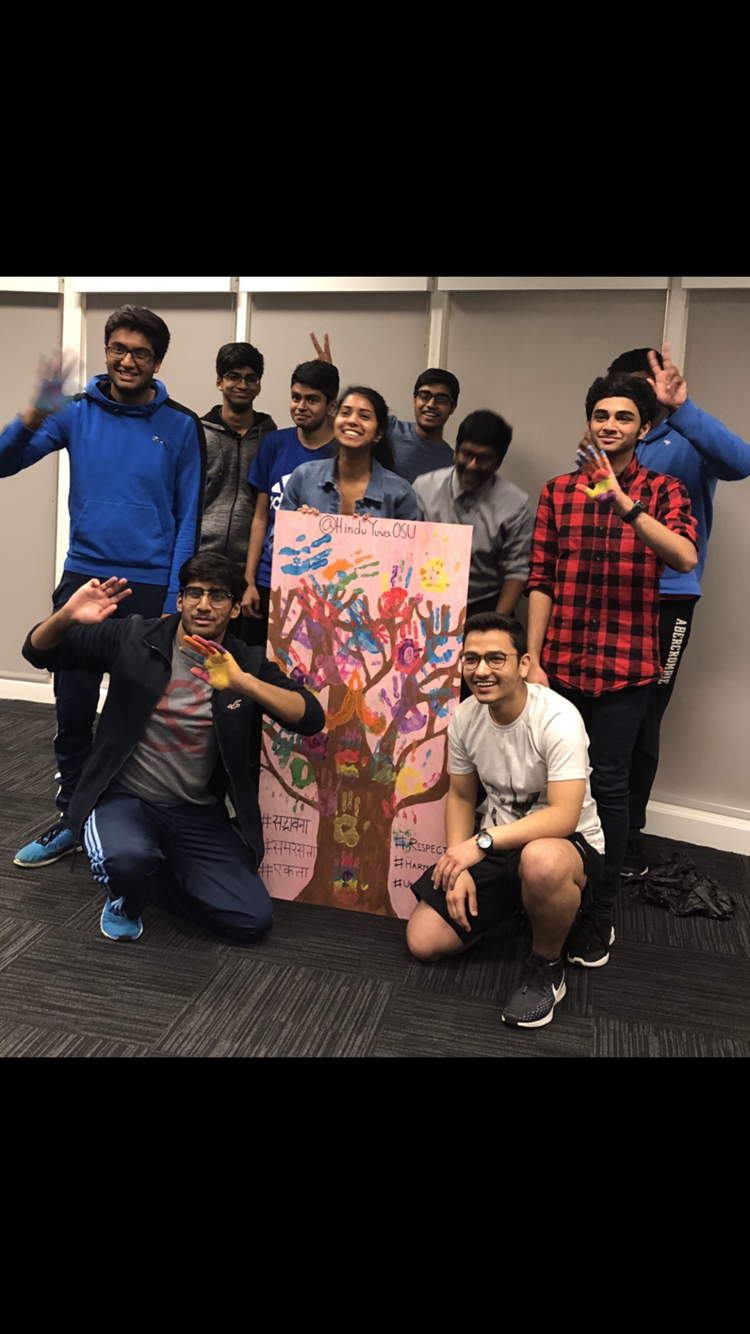 The murals will be on display April 19-30 at the Ohio Union.
"When I came back to campus from home after the Pittsburgh shooting, people just forgot about it – which is kind of typical because these things happen so much," Schwartz said. "But this project was created to open a dialogue between communities and for people to kind of learn about other communities and learn about ways to have their back, and kind of be able to work with them to stop hate from affecting them."
Jamie Schachter, the OSU Hillel Springboard Fellow organizing the project, said Hillel and other groups hung out on the quad last week to collect handprints – which represent the tree's leaves – for the large mural. The paintings on wooden canvases are intended to inspire larger conversations and solidarity in response to experiences of hate. 
"I think it's important because we are having these conversations," Schachter said. "These groups are not just making these trees and leaving – we have a whole #StrongerThanHate curriculum and (are) having discussions and spreading education, and really just being there for each other because we are all human."
Schwartz, an international relations major, said she also received a grant from Hillel International and support from OSU's office of social change for the project. She added one of the best parts of the experience was learning about other cultures and making friends by attending various group meetings on behalf of the project.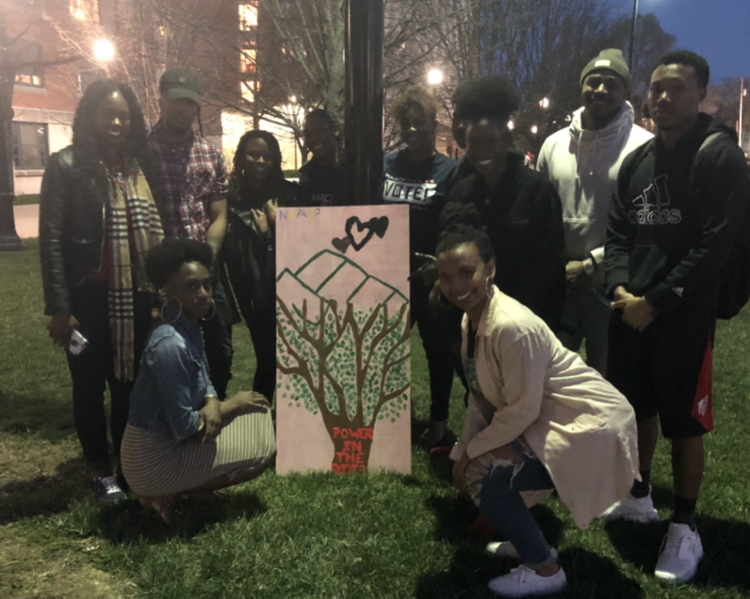 "I have a bunch of new friends around campus now that I never would have gotten to meet, but from these meetings I've been able to learn about them and learn about the problems their community faces and now I feel, like, better equipped to empathize and understand and support them," she said. "So that's kind of the goal."