The Anti-Defamation League released new survey results Jan. 12, which suggests the number of Americans harboring antisemitic prejudice has nearly doubled since a 2019 study on a similar topic.
Conducted online in September and October 2022, the study surveyed a weighted, representative sample of 4,007 respondents from the NORC AmeriSpeak panel. This is the first of several reports ADL plans to release based on this survey. The results also included in-depth, hour-long, one-on-one interviews with over 100 Americans in addition to the online survey.
ADL has regularly conducted nationally representative surveys about attitudes toward Jews. In partnership with NORC and the One8 Foundation, the survey was updated to examine antisemitism more holistically, and also evaluated sentiment toward Israel, according to an ADL news release.
Participants were asked about the extent to which Americans agreed with different statements about anti-Jewish tropes. It found 20% of Americans agreed with six or more of the 11 anti-Jewish statements used since 1964. As a representative survey, it suggests that 20% reflects as many as 52 million people, the release said.
Additionally, 39% of the respondents indicated they believed Jews are more loyal to Israel than the United States; 20% indicated Jews have "too much power" in the U.S.; 21% agreed Jews "don't care" about anyone other than themselves; and 53% indicated Jews go out of their way to hire other Jews in the workplace.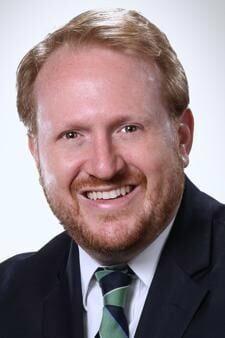 ADL Cleveland Regional Director James Pasch told the Cleveland Jewish News that as someone "on the front lines" of fighting antisemitism, nothing in the report's findings shocked him. ADL Cleveland covers Ohio, Kentucky, West Virginia and western Pennsylvania.
"We've been responding to record levels of antisemitic incidents in the region over the last several years," he said, adding that in 2022, ADL Cleveland saw the highest number of antisemitic incidents in Ohio since it began tracking in 1979. "So, while disturbing and sobering, it's another indication of the rising tide of antisemitism in the nation."
As numbers increase, so does the frequency of antisemitic and anti-Zionist violence, Pasch said.
"This survey should be a wake-up call to all of us that we need to do more," he said. "The growth in antisemitic beliefs and attitudes leads to violence. The questions we asked are some of the most dangerous about Jews that have historically led to violence."
Pasch said it is also important to note the survey was conducted before American rapper Ye, formerly known as Kanye West, triggered a series of controversies in October 2022, including sharing antisemitic remarks on social media. But the influence of celebrities and media personalities like Ye is just one of the many reasons why the ADL is seeing an increase in antisemitic sentiments, he explained.
"From the growing polarization of America, the dysfunction of the right and left in our political word, to the growth of conspiracy theories and misinformation in our online world, it all creates a perfect storm for the growth of antisemitism," Pasch said. "And that inevitably leads to the growth of all hate. What starts with Jews never ends with Jews."
A major benefit of the survey is now ADL offices across the country can use it as a guide to determine what is driving the growth of antisemitism and design interventions as a response, Pasch said.
"Once we have a key sense of what drives antisemitism, we can better target interventions towards those specific drivers," he said. "It's going to take a whole-of-society approach to combat the rise in antisemitic beliefs, attitudes and incidents. Every single one of us has a role to play, and what this study shows is we can't wait any longer for everyone to get involved."
And while organizations play a large part in advocating on the statewide and national level, Pasch said the role individuals play in their communities is just as important.
"Whether it is uncomfortable conversations with friends, colleagues, neighbors or elected officials, we can no longer let antisemitic comments get by," he said. "We can't ignore it anymore. Those uncomfortable conversations are necessary to stop this in its tracks. We can all do our part in our communities."