For Rabbi Rick Kellner, leading Congregation Beth Tikvah in Worthington has always been about meeting the community's needs, whether it be listening to and acting on the needs of the congregation or undertaking acts of social justice to benefit the broader community.
In fact, it was the importance of community that drew Kellner to Worthington in the first place, he said.
"I felt an instant connection to the community," he told the Columbus Jewish News, describing his first impression of Beth Tikvah while interviewing for the senior rabbi job in 2011. "There was just a certain warmth to the community that was the immediate draw that made me feel as though this would be a good place to be, a good community to be a part of." 
Now after a decade at the helm, he's looking back at his journey advocating for social justice locally and leading his congregation, while also looking ahead to its upcoming goals. 
Starting with listening
Kellner said his top priority at the beginning of his tenure was "to listen to as many people as I could" to understand what the congregation really needed.
He asked people why they had joined the congregation, why they continued to be members and what they hoped to accomplish with him. It was incredibly important, Kellner said, for his work to align with the congregation's goals. And, even after those initial months, such cooperation is just as important because the success of the synagogue is about much more than one person.
"It's not about me," he said. "It's about a team of people that have come together, who have joined this journey, whether it's the staff or the lay leaders. We are all moving and guiding this ship together. ...
No success is on the shoulders of one individual."
On this point, Kellner credits his success to people like congregant Dora Sterling who helped him develop programming for seniors, such as its Shishim program. He also credited his predecessor, Rabbi Gary Huber, for providing support and guidance.
"He has been an incredible partner and friend, and someone to reflect with and consult with on so many things," Kellner said of Huber.
Kellner also learned from congregants how to make a broader impact beyond just the Jewish community, he said. For instance, congregant Manny Luttinger introduced him to Building Responsibility, Equality and Dignity, or BREAD, a local social justice organization.
The late Luttinger "was a Holocaust survivor and he lived the worst of injustices and it was part of his calling to not allow any injustice to impact anybody," Kellner said.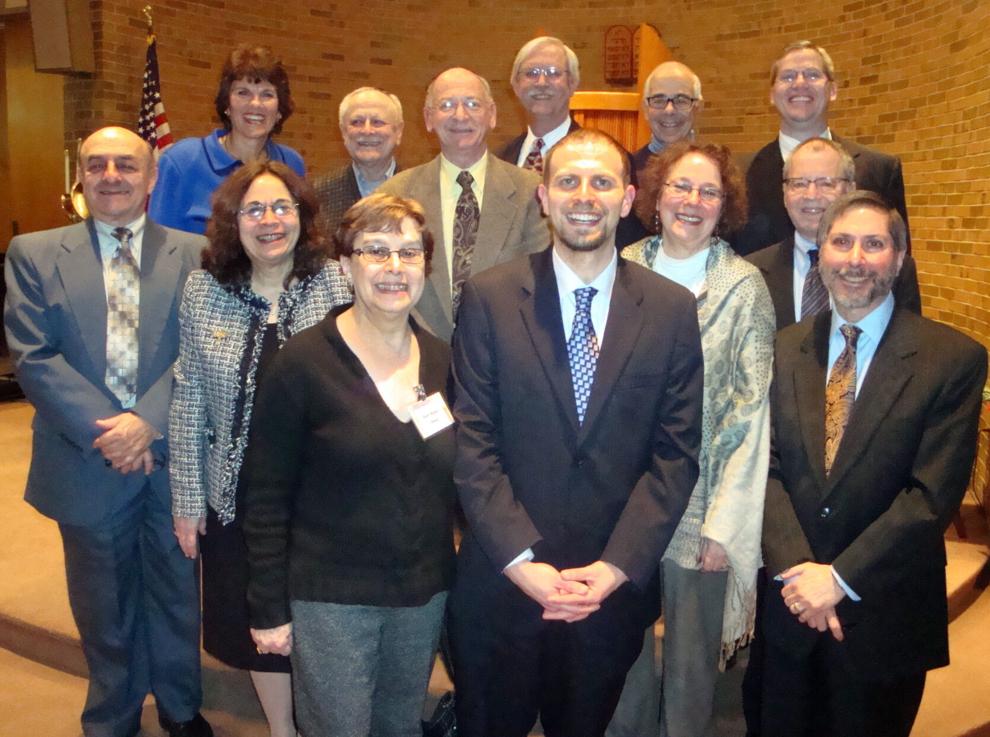 Social justice, temple accomplishment
Fighting against injustice is something Kellner said he has always believed in and is part of what he teaches students at Beth Tikvah. Part of living out Jewish values, Kellner said, is to apply the lessons taught in the Torah to the world.
"One of the ways we live that is by looking at the world where there are injustices and pursuing justice," he said. "I always try to live my life and to serve the community from the perspective of menschlichkeit, from compassion."
Kellner has also helped lead the Ohio Religious Action Center, which advocates for social justice state-wide, and served as a member of the Columbus Board of Rabbis.
But, Kellner said none of his accomplishments would have been possible without his family.
"My family is incredibly supportive and an incredibly active part of the congregation," he said. "My wife Debra is the greatest support that there could ever be. ... She puts up with a lot, knowing that ... I can't always be at home."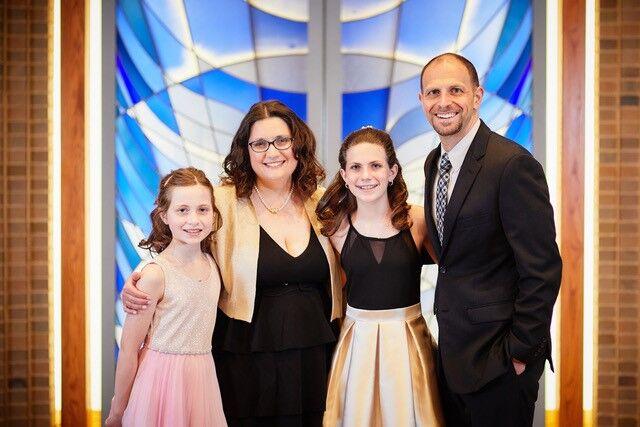 His time at Beth Tikvah is "not an individual journey, it's a family journey," Kellner added.
These partnerships, this dedication to listening to what the congregation really needs, has led to many accomplishments over the years, he said, such as building a new sanctuary and expanding the educational facilities, including building a new library in Huber's honor.
Kellner said he is also proud of the congregation's hiring of a full-time youth engagement professional. Concerning that hire, Kellner said the congregation collectively decided a few years ago "to really invest in our youth, knowing that they're the future of the congregation ... responding to their desire to have a mentor who's really focused on them."
Another recent accomplishment, Kellner said, was the way Beth Tikvah worked to provide a sense of community during the COVID-19 pandemic.
"The last 18 months has been the best embodiment of how (through) the strength of the community that we have been able to stay together" and ensure no one is alone, he said.
What's next
In addition to continuing to pursue social justice advocacy, Kellner will be working on several other goals moving forward. These include using technology to keep congregants engaged even when they cannot attend events in-person, building the synagogue's endowment, working on racial equity, diversity and inclusion at the synagogue, and developing meaningful conversations about Israel, he said.
In a July 9 sermon reflecting on his 10 years at Beth Tikvah, Kellner ended by summing up his feelings on his time at the congregation.
"As I reflect on these 10 years, it is this story of community, of the notion that everyone can bring their light," Kellner said. "This is a story that speaks to the importance of every individual, for when we don't bring our light, our world is a little darker. We are responsible for each other and to each other. God willing, our journey together will continue for another 10 years or even longer. May we always engage in the work to create community, to taste the sweetness, to find moments of holiness and to be the light that allows us to see the divine presence within every soul."