Rabbi Ilan Schwartz told the Columbus Jewish News that his greatest accomplishment during his six years at The Ohio State University Hillel was his role in growing various educational programs.
Schwartz announced July 16 that he is leaving Ohio State to become the executive director of Emory University Hillel in Atlanta, effective Aug. 2.
"I think my greatest accomplishment was overseeing the rapid expansion and growth of our cohort-based learning. From our Jewish Learning Fellowship, to Building Leaders Today and our Israel Intensive," he told the CJN. "We are serving hundreds of students per year in these amazing programs."
These programs, he said, are important not only for learning, but also to build a strong Jewish community.
"Being in a cohort enables students and Hillel staff to learn deeply, build long-term relationships, and builds community around common Jewish texts and concepts."
Schwartz said he regrets that he will not be around to see how the Jewish community at OSU recovers from COVID-19, but has high hopes.
"This year has so many opportunities to reconnect with students who are eager for community and connection after more than a year of isolation and virtual programming," he said.
As for his decision to leave for Emory, Schwartz said it was about that school's growth potential and opportunities for his family, noting that "it is an exciting opportunity to join a Hillel with so much growth potential, and move to a city with so many opportunities for my family."
In his new role, Schwartz will be overseeing all programming and engagement efforts, as well as initiatives to connect with the university, parents and alumni.
Leaving a strong legacy
Schwartz made a positive impression on his colleagues and the students he served during his six years at OSU Hillel, Executive Director Joseph Kohane told the CJN.
"Rabbi Ilan was a positive, effective, can-do colleague – a compassionate and deeply caring person who will be missed by his colleagues and the many students whose lives he touched," Kohane said.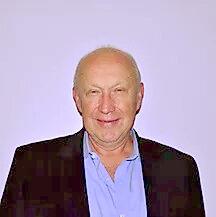 In his role, Schwartz's responsibilities included managing programming and supervising program staff. He also provided religious ritual and educational guidance and pastoral counseling to students.
Kohane added that Emory made a good move in hiring Schwartz.
"Emory is very lucky to have him," Kohane said. "He has strong personal gifts and skills, and has gained invaluable experience during his six years at OSU Hillel which is a flagship Hillel in the nation."
While the move came just over a month before campus starts up again Aug. 24, Kohane said he believes OSU Hillel will move quickly to find Schwartz's successor.
"Thankfully, OSU Hillel has a deep bench of great professionals with much experience, capable of immediately assuming responsibility and ensuring the smooth transitioning of leadership over programs and activities," Kohane said.
Looking back, Schwartz added he has one other regret about leaving Ohio State and it has nothing to do with Jewish learning.
"I think I would have liked to see another national championship," he said.