Restaurants in Ohio are getting creative to stay open into winter during the COVID-19 pandemic.
For Michael Herschman, chef-owner of MOJO world eats & drink in Cleveland Heights, the measures include a combination of those implemented over the spring, summer and fall months, and involve new options for its patio – all meant to keep patrons safe and healthy.
"We have a ridiculous protocol at the door: you take your temperature, right when you walk in," Herschman told the Columbus Jewish News. "No mask, no shoes, no shirt, no service; you can take your mask off at the table, but keep your shirt and shoes on. We spray your shoes."
Yes, you read that correctly – Herschman has two shoe-friendly disinfectants, because as he puts it, he doesn't know where his diners were prior to walking into MOJO.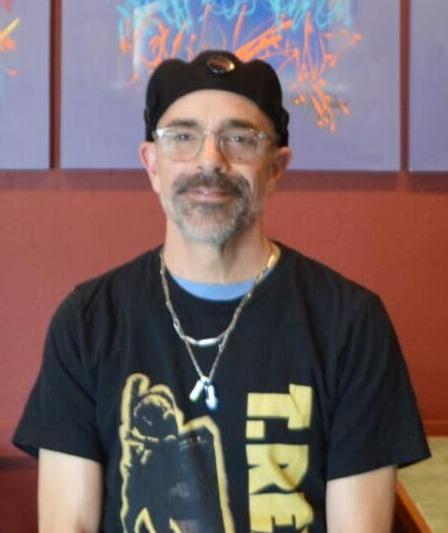 When restaurants that closed in March were given reopening guidelines, Herschman walked his space with a tape measure.
"Six feet is 6 feet, whatever, but what about people passing each other?" Herschman asked. "Then, when they're sitting down, is the back of the chair 6 feet from the back of the chair? So we kind of went a little over the top (with) the spacing."
The chef and restaurateur has one goal: to build confidence in his patrons.
"Our due diligence is a little bit up and over the top, but there are people that are just smart, they're not taking chances," Herschman said. "Our sanitation protocol is pretty stringent and the spacing is there. We're getting more and more people that feel confident dining inside, not because they're reckless, but because it's safe."
Asked when he plans to close MOJO's patio, Herschman said, "Never," then erupted in laughter. After a moment of consideration, he noted patio availability is dependent on Cleveland's unpredictable weather.
The restaurant does, however, feature nine French doors that can open.
"As we get into some chillier Cleveland weather, we can open those doors up, have the temperature be comfortable inside, and you still get the feeling like you're outside – the cross ventilation is there," Herschman said. "So, we're lucky, you know, to have that going for us."
He hopes Northeast Ohioans will continue to take this health crisis seriously, citing increasing COVID-19 cases in the area.
"It's a frickin' shame that people just can't keep it together and we're seeing this uptick," Herschman said. "It just expresses carelessness and irresponsibility."
Andy Himmel co-owns Paladar Latin Kitchen & Rum Bar in Woodmere and BOMBA Taco + Bar in Beachwood, Akron and Rocky River. Since COVID-19 arrived in America early this year, Himmel has tried to "keep life in the restaurants." His restaurants have remained open, at least for carry-out and delivery, all year, he told the CJN.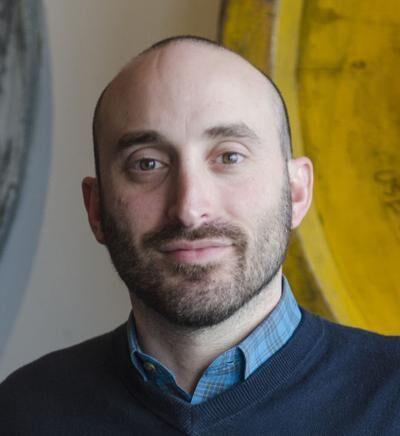 Since reopening his eateries to diners, Himmel said people have been "reasonable."
"They've shown a willingness to dine in, not even just the patio," Himmel said. "If they have confidence, first and foremost in the food in the service – the risk-reward has to align itself – I do think people are generally rewarding restaurant operations that have adhered to good cleanliness and procedures."
According to Himmel, more patrons have been willing to "push the envelope" when it came to patio seating this year.
"Whether it's drizzling rain, whether it's 58 degrees and not 70 and sunny, they certainly are drawn to patios to lower that risk-reward threshold," Himmel explained.
He has noticed different age groups have different reasons for wanting – or not wanting – to dine in.
"The concern that young people have is a little different from older people, which is if I'm younger, I might have young kids, and it's just a massive inconvenience if I do catch COVID-19, whereas it does seem that the older folks, it's more about, 'I'm in a higher risk category,'" Himmel hypothesized. "So the risk is more about, 'What could the fallout be for myself?' As opposed to younger people who just don't want the inconvenience."
Himmel said he will aggressively innovate to mitigate as much of the downside of winter's arrival as possible, however, noted the industry continues to need further support.
"It would be nice for some additional stimulus or support to help because ultimately, our willingness to invest in our existing restaurants and new locations is tied to our ability to make it through the winter in the least painful way possible, and get the help maybe from landlords and/or the government to help bridge this gap," Himmel said. "So that's kind of what we're hoping for, but either way we'll be fine."
Katzinger's Delicatessen, with locations in Columbus and Dublin, stayed open throughout the pandemic.
According to manager Michelle Johnson, prior to COVID-19, half of the restaurant's business already consisted of carry-out orders.
So when eateries were forced to close, Johnson said, "It was not too much to transition to everything being carry out."
Due to the delicatessen's small size, its Columbus location has not reopened for indoor seating. However, its Dublin location now offers limited seating inside.
"It is pretty small inside and my staff is very concerned about COVID, so those two factors have made it not feasible to open our in-house dining at this point," Johnson told the CJN on Nov. 11 regarding the Columbus location. The restaurant has long rented sidewalk space from the city of Columbus for outdoor seating during the summer months and this year has been no different.
Johnson said they can accommodate roughly 24 diners at eight to 10 outdoor tables.
"We are also maybe four or five blocks away from Schiller Park," Johnson said. "It's a great park to have a picnic in – lots of space to be socially distanced."
Once the restaurant's outdoor seating closes for the winter, Johnson expects the business will transition to carry out only.
"It is not feasible, with the amount of carry out business that we do, to put tables out in our dining room, because then you'd have somebody maybe standing next to you and nobody wants to eat a sandwich and have somebody hovering with COVID going on," Johnson said. "So at this point, our plan is to be 100% carryout. I have not heard any customer complaints, everybody kind of understands why."
Speaking about COVID-19 procedures, Johnson said Katzinger's employees have been wearing masks since before the Centers for Disease Control and Prevention and Ohio Department of Health required face coverings. Per their recommendations, customers now must do so as well.
"We're wiping down everything, we're sanitizing –
we have hand sanitizer all over the deli for our customers and our employees, – we're cleaning the bathrooms more," Johnson said. "We're just doing everything that everybody else is to try and survive this and keep everybody healthy."
The Rustic Grill at StoneWater Golf Club in Highland Heights creatively expanded its outdoor seating by incorporating four heated and lighted dining igloos. The ClearSpan igloos allow patrons to social distance and dine privately, surrounded by the landscape of the public golf club. They can be reserved for two hours, comfortably sit six to eight people, and are outfitted with bistro lights, an area rug and a heater.
"We think this is a really brilliant way to extend that outdoor dining experience into the colder winter months," Whitney Neidus, general manager, said in a news release. "The beautiful, private domes will allow our guests to enjoy dining outside in an experiential, socially distanced environment, so that guests can be warmly enclosed, while enjoying fall foliage or winter flurries."
Describing the public's response to the igloos as "awesome" in a Nov. 10 interview with the CJN, Neidus said, "We had actually planned to do the igloos last year, just to extend our patio life during the winter months."
The Rustic Grill could not have foreseen a better outcome. According to Neidus, the igloos are booked every Friday and Saturday night from now through January. On those nights, there are two seatings: 5 p.m. and 7:30 p.m. "So we have plenty of time to disinfect and sanitize," Neidus said. "During the week and lunchtime during the day, it's a little more flexible, but it just kind of varies. Everybody's making reservations, so those are highly encouraged."
Brad Friedlander owns Blu, the Restaurant in Beachwood, and at the moment, the fish house is only open for dinner. That will be the case until it's clear how restaurants will survive the rest of the year, he said.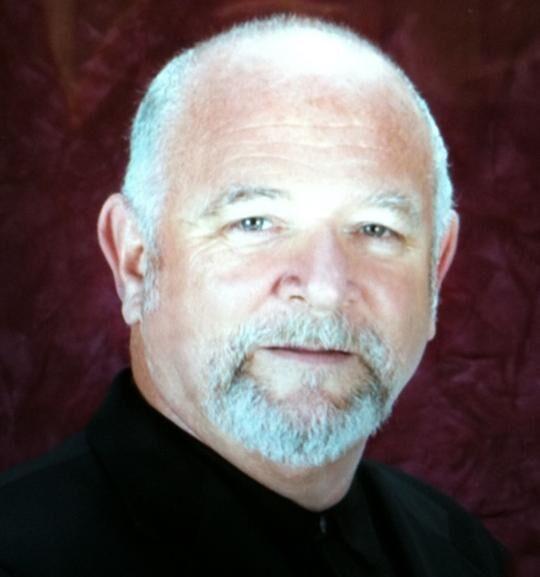 He said its dog-friendly patio offers heaters and warming umbrellas. Indoor dinner service is also available.
"I'm shocked by how many people are eating outside; actually, they're really enjoying it," Friedlander told the CJN. "As long as they're there to enjoy it, we'll be here to serve them."
Flour Restaurant in Moreland Hills has also changed its business hours as a result of the COVID-19 pandemic. The restaurant, which used to be open seven days a week, is no longer open on Sundays. Co-owner Paul Minnillo said that might be the new normal going forward.
"We may keep it permanently being closed on Sunday," Minnillo told the CJN. "Everybody needs a break. We've been here 10 years and we've been open seven days a week. The only days we're closed are national holidays and it's just a little bit too much."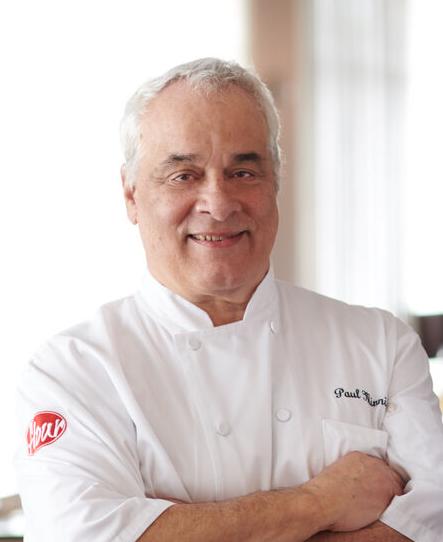 Minnillo noted the Italian eatery was lucky to be able to expand its patio during the warm summer months.
"However, now that we're inside, we just put in a new filtration system that costs nearly $10,000 and it's guaranteed ... there will be no problem with the virus with this system," Minnillo said. "It's pretty amazing."
As winter approaches, Minnillo said diners can count on Flour to follow guidelines set by Gov. Mike DeWine and the Centers for Disease Control and Prevention.
The 7,000 square-foot establishment previously sat 150; social distancing has cut that number down to 80.
"We don't fool around with the rules, you have to follow the rules, otherwise people are uncomfortable and they call the state and you have nothing but problems," Minnillo said. "That's never happened to us, nor will happen. ... I've been reading (about) people who don't care about social distancing and they are getting busted. Their liquor license is in jeopardy for doing that."
In a news conference Nov. 11, Ohio Gov. Mike DeWine warned of a possible shutdown of restaurants, bars and fitness centers if cases continue to increase. He will evaluate the state of COVID-19 across Ohio Nov. 18.
"I am very well aware of the burden this will place on employees and the owners," he said. "But, these are places where it is difficult or impossible to maintain mask-wearing, which we know now is the chief way of slowing this virus."