Justin Shaw, director of JewishColumbus' Jewish community relations, received the ninth Larry S. Moses Outstanding Young Professional Award from JewishColumbus and The Wexner Foundation during a virtual reception Dec. 15.
The award honors a young professional who has provided exceptional service to the Columbus and Ohio Jewish community, according to a news release from JewishColumbus. The award was created in honor of Larry Moses, recognizing his years of leadership at The Wexner Foundation in New Albany.
"To me, this award, carrying Larry's name, symbolizes a commitment to l'dor v'dor," Shaw said while accepting the award, according to the release. "I see this award as a call to action, as if I am being asked to carry on the torch of those before me – those that I have been blessed to have had their mentorship and guidance."
Howie Beigelman, executive director of Ohio Jewish Communities in Columbus, presented the award to Shaw.
"Some cities this size have a (Jewish Community Relations Committee) staff double or triple (that of JewishColumbus)," Beigelman said, according to the release. "Justin does it all on his own. Some JCRCs work hand in hand with a Holocaust education staff member; Justin serves that role on his own. Some JCRCs have staff that do only government advocacy, or only community relations; Justin works both. I don't know of any other JCRC directors who run community security, but Justin does".
The reception, attended by more than 90 people, represented more than 20 Jewish organizations.
The award includes an $1,800 grant for professional development, which is funded by Jewish organizations including the Jewish Community Center of Columbus, Wexner Heritage Village, Jewish Family Services, The Ohio State University Hillel, Columbus Jewish Day School and Columbus Torah Academy.
In his role, Shaw leads the implem-entation of JewishColumbus' public affairs agenda and furthers its efforts to educate and advocate on issues important to the Central Ohio Jewish community, the release said. He also works to ensure a safe and secure Jewish community by serving as the central coordinator and working closely with local law enforcement and emergency preparedness agencies.
He also serves as vice chair of the City of Columbus Fifth by Northwest Area Commission and as treasurer for the Interfaith Association of Central Ohio. He is a member of the City of Columbus Community Relations Commission and the Franklin County Sheriff's Citizen Advisory Committee. A graduate of The Ohio State University in Columbus, he holds both a Bachelor of Arts in political science and a Master of Arts degrees in public policy and management from the John Glenn College of Public Affairs.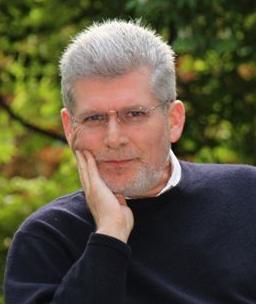 Shaw also credited the late Bob Lane with making "a profound impact on who I am today – as a Jewish professional and as an ardent advocate and champion for our community."
"He was not someone who sought attention – but he once shared with me that when it came to the JCRC, he had no qualms about being shameless in promoting himself and by proxy the JCRC," Shaw said of the former JCRC leader. "He knew the weight of the position he was in – that the JCRC needed to be the voice for the community."
Moses also spoke of Shaw and his ability to cultivate relationships amid the pandemic.
"For example, in the aftermath of the George Floyd murder, a strong relationship was built with Columbus' African American community and with the Urban League," Moses said in the release. "Justin understands the importance of such channels that break through the isolation."
To be considered for the award, recipients must be 45 years or younger, have three to five years of experience as a professional working in the Jewish community, exhibit the highest standards of professionalism, and demonstrate compassion, commitment and love of Israel and the Jewish people. They must also perform their current position with excellence, demonstrate potential to become a strong, effective and influential leader in the Central Ohio Jewish community, and inspire others to actively engage in Jewish life and community-building, the release said.
"Justin, I am so proud that we get to work together," said Joel Marcovitch, CEO of JewishColumbus. "This community owes you a tremendous debt with all of the security money and PPP loans that you have helped navigate and help our partner agencies with. There is so much more that you've done for the community that most don't know about, but we do know that we are incredibly grateful for your work and dedication. I look forward to working together for many years to come."