Of the thousand voicemails acting U.S. Attorney for the District of Columbia Michael Sherwin has received since the breach of the U.S. Capitol, "Half of them say I'm a dirty Jew; I need to burn in hell," he said. "The other half say I'm a disgrace to Catholics."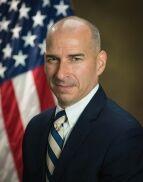 The Cleveland native and Ohio State University graduate is serving in Washington, D.C., as both local and federal prosecutor leading the investigation into the Jan. 6 breach of the U.S. Capitol by a mob of angry supporters of former President Donald Trump.
Sherwin, 49, who graduated from Notre Dame Law School, started working in Washington as an associate deputy attorney general, advising then-U.S. Attorney General William Barr and Deputy Attorney General Jeffrey Rosen on national security matters at the U.S. Department of Justice in September 2019. He served as an assistant U.S. attorney in the Miami office for 12 years prior to being called to Washington.
Sherwin is likely to finish the investigation into the Capitol breach under President Joe Biden's administration as the chief special prosecutor, according to a source close to Sherwin and media reports. Sherwin could not confirm that information.
The Jan. 6 investigation is one of the largest in the history of the U.S. Department of Justice, to span at least nine months and possibly longer than two years, Sherwin told the CJN as he reflected on the case and his career in a nearly hour-long interview with the CJN Feb. 15.
Capitol breach case
Sherwin predicted there will be 400 to 500 arrests when the investigation is finished, with crimes ranging from the homicide of Capitol Police officer Brian D. Sicknick to use of excessive force in the death of Ashli Babbitt, from theft of art from the Capitol walls to theft of classified information from stolen computers.
"We've never charged this many people in so many districts across the United States in such a short period of time," said Sherwin, adding he has been given full independence under both the Trump and Biden administrations. "The DOJ's given me full authority. I worked for a Republican president. Now I'm working for a Democratic president. They have not interfered with me whatsoever. No one has told me what to do. They're letting me run my investigation like I have any investigation since I've been a prosecutor over the past 14 years. … They're just trusting me to run this like any other criminal case."
At his disposal are nearly 400 prosecuting attorneys and more than 1,000 federal agents.
The son of an Israeli mother, Nora Sherwin, and a Vietnam War veteran father, Allan Sherwin, Sherwin is also a veteran who served as an intelligence officer for the U.S. Navy following his graduation from law school. He is also the grandson of two World War II veterans – one of whom subsequently fought in Israel's War of Independence in 1948.
His decision to immediately pursue high-profile arrests was because of the messaging, he said.
"The first people I wanted to go after were like the internet stars – the guy with the Rebel flag at the Capitol, the guy with his feet up on (U.S. House) Speaker Nancy Pelosi's desk, the Camp Auschwitz guy," he said, last referring to Robert Keith Packer, who donned a sweatshirt that said "Camp Auschwitz" and was arrested Jan. 13 in Virginia for knowingly entering or remaining in a restricted building or grounds without lawful authority and violent entry or disorderly conduct on Capitol grounds.
Sherwin said he found the Auschwitz reference particularly offensive.
"My family, my mother's family members, died in concentration camps," Sherwin said. "He's one of the first guys I wanted to charge and get convicted."
Another image that has stayed with him was the beating of a Metropolitan Police Department officer with an American flag.
"That image of the protester beating a cop veteran with an American flag is the height of hypocrisy," he said.
Sherwin has been both supported and vilified for his role in law enforcement around protests.
Washington Mayor Muriel Bowser reacted angrily when Sherwin refused to prosecute 42 Black Lives Matters protesters the Metropolitan Police Department had arrested during protests over the summer. Sherwin explained his reason in a Sept. 1 letter to her.
"As I am sure you are aware, without some evidence to establish probable cause of a particular arrestee's criminal conduct – e.g., a police officer's observation or video footage of the alleged crime – we cannot bring federal charges," Sherwin wrote. "Surely, by your comments you are not suggesting that this office skirt constitutional protections and due process."
That determination not to prosecute – "without any articulable facts linking criminal conduct to each individual arrested" – won him support among Black Lives Matters leaders, even though 175 protesters were prosecuted in a six-month period in 2020, he said.
Path to prosecutor
Born in Cleveland and raised in Mayfield Heights and Pepper Pike, Sherwin was known by his middle name, Rafi, as a child and young adult. He only began using his American first name when he entered the military after finishing law school.
He celebrated his bar mitzvah at B'nai Jeshurun Congregation in Pepper Pike and followed his two older siblings to The Ohio State University in Columbus. While there, he attended Hillel for the High Holy Days at his older sister's encouragement. He lived at Taylor Tower, the honors dorm, and studied German, majoring in political science.
At the University of Notre Dame in Notre Dame, Ind., he was the only Jew in his class and the first to be an assistant rector. In that role, he oversaw Dillon Hall, where football players lived and a dorm he described as rowdy – an experience Sherwin enjoyed. It also allowed him to attend law school tuition free. He studied Arabic at Notre Dame and wrote his dissertation on Osama bin Laden in the mid-1990s, years before the 9/11 terrorist attacks of 2001.
After graduating from law school, he had offers from corporate law firms but was not interested in practicing law. Instead, he wanted to pursue international affairs and enlisted in the U.S. Navy, where he served from 1999 to 2004.
Sherwin was sent to Officer Candidate School in 1998 in Pensacola, Fla. He then served tours of duty in both Iraq and Afghanistan and was awarded multiple citations for his work in both military campaigns.
When he left the Navy, he was offered a federal clerkship with Chief District Court Judge Paul Matia in Cleveland, where he served from 2004 to 2005.
At that point, he wanted to become a federal prosecutor and was advised to take a job at a firm as preparation. Kreindler & Kreindler of New York City recruited him for his work in Naval intelligence and his command of Arabic. There, he worked on civil cases on behalf of families affected by the 9/11 attacks.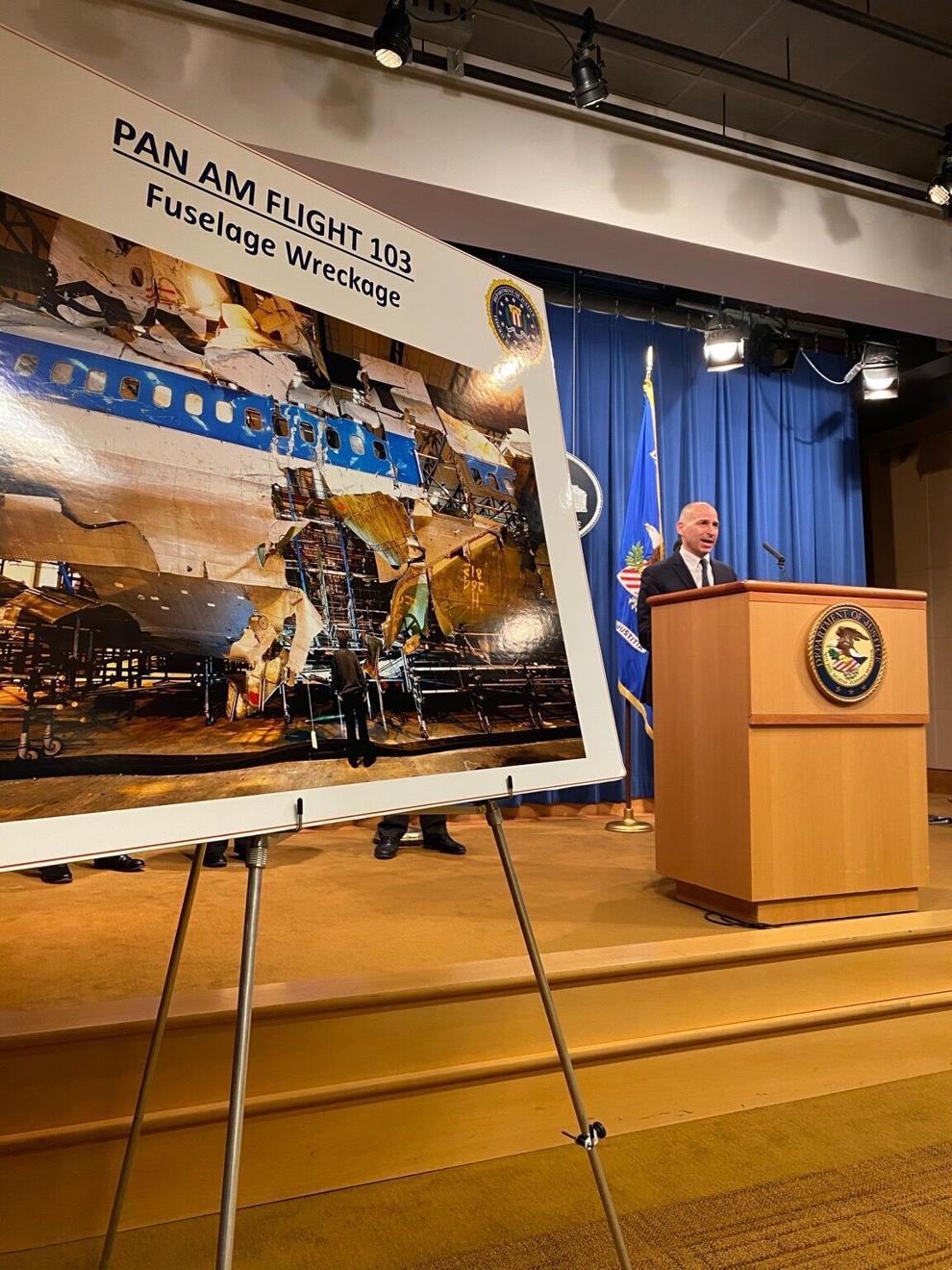 As it happened, the aviation law firm had previously represented families in civil cases stemming from the bombing of Pan Am Flight 103 over Lockerbie, Scotland in 1988. In a twist of fate, Sherwin in his present role, charged the Pan Am 103 bombmaker on the 32nd anniversary of the bombing, Dec. 22, 2020, assuming what could have been his final act in Washington, D.C.
Sherwin became an assistant U.S. attorney in Miami in 2008. He chose Miami because of its busy trial schedule, stemming from the number of narcotics prosecutions that office handles. While there, he also handled counterterrorism and espionage cases involving Cuba, China and Venezuela, catching the eye of Barr.
Barr sent Sherwin back to Florida in December 2019 to lead the investigation into the shooting rampage at the Pensacola Air Naval Station that occurred in the same classroom where Sherwin had been as a young Naval officer.
"It was very complicated," Sherwin said of that investigation. "I met the Saudi princess many times to negotiate the investigation and to get their assistance with intelligence sharing. And then we found out who (Mohammed Saeed Alshamrani) was working with during the attack. … I'll say that the intelligence after the attack and from his phones were extremely valuable."
Taking back control
On Jan. 6, Sherwin donned his workout sweats and his Navy ball cap and walked the route from the Ellipse to the Capitol with the throngs of protesters as he has at other protests in Washington. He received high-fives and fist pumps along the way from protesters.
He also shot video and still images of those waving American and Confederate flags. When the protesters began to ascend the scaffolding at the Capitol building, he turned to head to the U.S. Attorney's Office, a three-minute walk away.
"I immediately called my section chiefs and FBI leadership knowing that things were going to get bad fast," Sherwin said.
In working on the investigation, he said there has been evidence of conspiracy among groups prior to Jan. 6.
"My main objective is to start to link together militia groups that were working in coordination before, during and after the events to plan breaching the Capitol," he said. "We've already brought several conspiracy cases related to dangerous militia groups – the Oath Keepers, Three Percenters, Proud Boys – in which they were working together in a coordinated effort."
He discredited a theory about the role of left-wing activists Jan. 6.
"I've charged a couple left-wing affiliates but the great balance were affiliated with the radical right," he said.
The theory that Black Lives Matters protesters were treated differently from rioters at the U.S. Capitol he said is false as well.
"Similar to the summer, a significant amount of pepper spray and pepper balls were used at the Capitol," he said, adding that on Jan. 6, police were involved in hand-to-hand combat with rioters. "So there was just this false narrative that came out right after the 6th that the feds are going to use kids' gloves."
He said he has charged more than 250 people in relation to the Capitol breach in a month.
Sherwin reflected back to his thoughts upon leaving the protest that turned violent Jan. 6.
"I feel like I'm in Caracas," he said. "We're losing touch with who we are. The world used to look up to us, and we don't have control of our own institutions."
The voicemails he has received expressing anti-Semitic views and threats after the insurrection are his first personal experiences of anti-Semitism, he said.
"It's pretty sad, but look, people have a right to express their views," he said. "It just goes again to show, I think our country's in a bad place right now."
Some callers have questioned Sherwin's patriotism.
"I fought in two military campaigns," he said. "I went back to Afghanistan 10 years ago for (then-U.S. Attorney General) Eric Holder to try terrorism cases. I'm just doing my job and I'm called unpatriotic. I didn't beat anyone with the American flag."
The father of three sons, Sherwin hangs onto hope.
"I think it's going to be a rocky next couple of years," he said. "But I'm hopeful that regardless of what spectrum you're on, left or right, we're all bound by the Constitution. And we all want a safe place for our kids to grow up and we all want to be able to express our political views in a safe environment. And we have to remain the example and set the standard that our forefathers sacrificed for."