The family of Bexley-native Eli Weinstock, led by his mother, Dr. Beth Weinstock, and sister, Olivia, has launched a national initiative to prevent fentanyl-related deaths after Eli's death in March.
The initiative, which provides education and fentanyl testing strips to students, is meant to reverse the growing trend of people who have died after taking substances laced with the drug, in many cases unknowingly.
According to Beth Weinstock, a primary care and family medicine physician, who focuses mostly on patients with HIV and hepatitis C, many of these victims, like her son, did not have a history of addiction or drug abuse. Instead, she said they were "murdered" by unknowingly taking something dosed with the dangerous narcotic. This includes drugs such as Xanax, Vicodin and Adderall or illicit substances, such as cocaine and methamphetamines.
The problem is growing with 20,000 more Americans dying in 2020 from opioids like fentanyl compared to 2019, with 93,330 deaths overall in 2020, according to the Centers for Disease Control and Prevention. About 70% of these deaths were due specifically to fentanyl, Weinstock said. For reference on the scope of this crisis, approximately 58,000 Americans died during the Vietnam War and the largest number of annual deaths from AIDS was approximately 50,000.
To fight this trend and honor her son's memory, Weinstock established BirdieLight, a nonprofit that educates families on the threats from fentanyl and provides access to testing strips so youths will know if the substance is in anything they might take.
"We wanted to do something to honor Eli," Weinstock told the Columbus Jewish News. "And, we felt that we couldn't, in our grief, just couldn't let everything go as if to say, 'That's just how things are.'"
The organization is targeting young adults ages 15 to 24 and their parents to explain the dangers of fentanyl. And, Weinstock said what she's found so far is that many of them don't know how ubiquitous the substance is.
BirdieLight is also providing free testing strips to students. While these strips have been around for a decade or so for people dealing with addictions to injectable drugs like heroin, Weinstock said they are not widely available on college campuses or at high schools.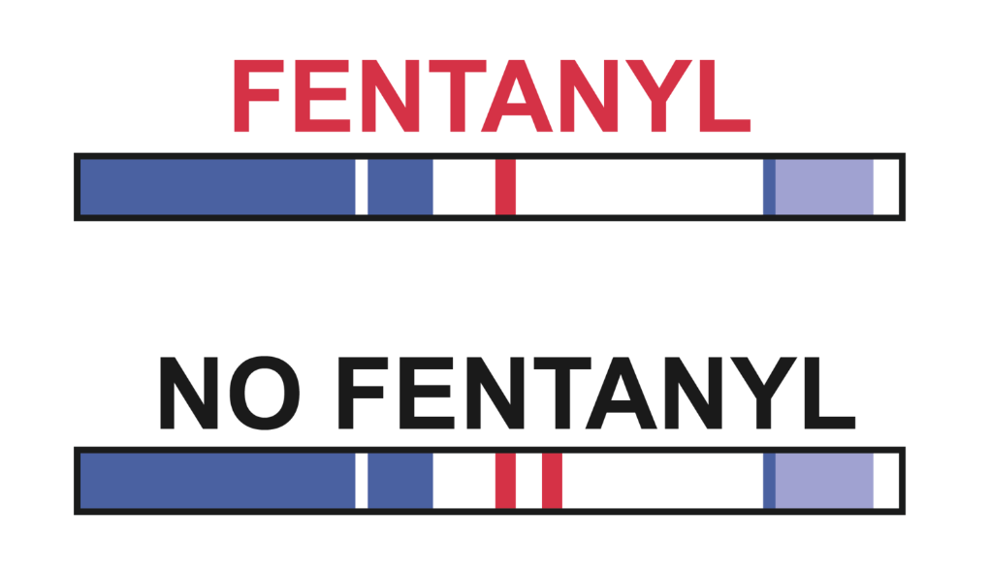 The Weinstocks and BirdieLight, which launched in early October, began to have meetings with families in Bexley Oct. 5 and with students at college campuses, starting with American University in Washington, D.C., on Oct. 28, where Eli Weinstock was a student at the time of his death.
The family is planning to ramp up their work by training ambassadors at campuses throughout the country to spread their message about the threats from fentanyl and to provide testing strips. Currently, the Weinstocks and BirdieLight are creating video content and a curriculum to train these ambassadors to speak at high school and college campuses.
They are also meeting with local officials and building local partnerships, Weinstock said. This includes meetings with local school superintendents in and around Columbus, including in Bexley. BirdieLight is also meeting and working with Columbus Public Health, the Alcohol, Drug and Mental Health Board of Franklin County and Harm Reduction Ohio to plan next steps in their efforts. They have been in contact with student health services at The Ohio State University in Columbus and OhioHealth Campus Care at Ohio University in Athens.
BirdieLight is also seeking financial support from grants and other means as it looks to ramp up operations, Weinstock said. Temple Israel in Columbus was the first to step forward to support the organization, providing a micro-grant to help the organization get off the ground.
The temple's Lurie micro-grant program, conceived by Tom and Nancy Lurie along with former Temple Israel senior Rabbi Misha Zinkow, "encourages congregants to create innovative programs which link their own personal passions with Judaism, Temple Israel and the Central Ohio community," according to the Temple Israel website. The Weinstock family belongs to Temple Israel and Eli Weinstock was a teacher's aide there, where he was named Madrich of the Year in 2019.
Despite the support Weinstock said she is receiving from local officials and residents, there are two potential obstacles. First, there are people who might oppose BirdieLight's efforts because they think providing testing tools might lead to increased drug use. Secondly, there's a law on the books in the state, Ohio Revised Code, Sect. 2925.14, which classifies fentanyl testing strips as illegal drug paraphernalia, she said.
Weinstock said that parents' concerns are reasonable, but not warranted as such education efforts do not lead to increases in such activity. She said, for example, that education about condoms during the AIDS crisis was not tied to an increase in teenagers having sex.
Also, there is an effort underway, spearheaded by groups such as the State of Ohio Board of Pharmacy and an alliance of behavioral health providers and people in addiction and recovery services, to decriminalize fentanyl test strips, she said.
Weinstock said in the end, the driving force behind these efforts is her son, Eli.
"Eli had a strong sense of justice," she said. "I've thought about this, and I think that if we didn't do this, he would be so mad at us."
"We all agree in my family ... that Eli was murdered," Weinstock said. "And the sad thing about these fentanyl deaths ... fentanyl adulteration is killing kids that weren't intending to die. ... None of these kids intended to die. And so you know, by definition, they were murdered. And there's very little justice in our criminal legal system for these young people."
Given her son's sense of right and wrong, Weinstock and her family know "Eli would be proud" if by their work, lives can be saved and justice can be provided to those who have died due to fentanyl.
For more information on BirdieLight, visit birdielight.org.