When Devorah and Justin Weprin started a kosher barbecue competition in their Bexley backyard five years ago, the aim was simply to have a fun cook-off with friends.
"It wasn't like this incredibly thought-out plan," Justin Weprin said. "I was sitting on the porch with two of my friends, we talked about it as a joke because I got a new grill my wife bought me, it's a nice smoker ... we said we should get together and have a little competition because everyone is very competitive."
However, the annual event has grown each year and this June it attracted more than 100 people, raising about $5,000 for Columbus Torah Academy in Columbus.
Seven teams of two chefs and two individual chefs, all local amateurs, competed for the top honors. Competitors buy their own ingredients and all compete to cook their dish at the Weprins' home. Guests pay an entry fee to attend and then vote on whose dish was best.
"One hundred percent of that entry fee goes to charity," Devorah Weprin said.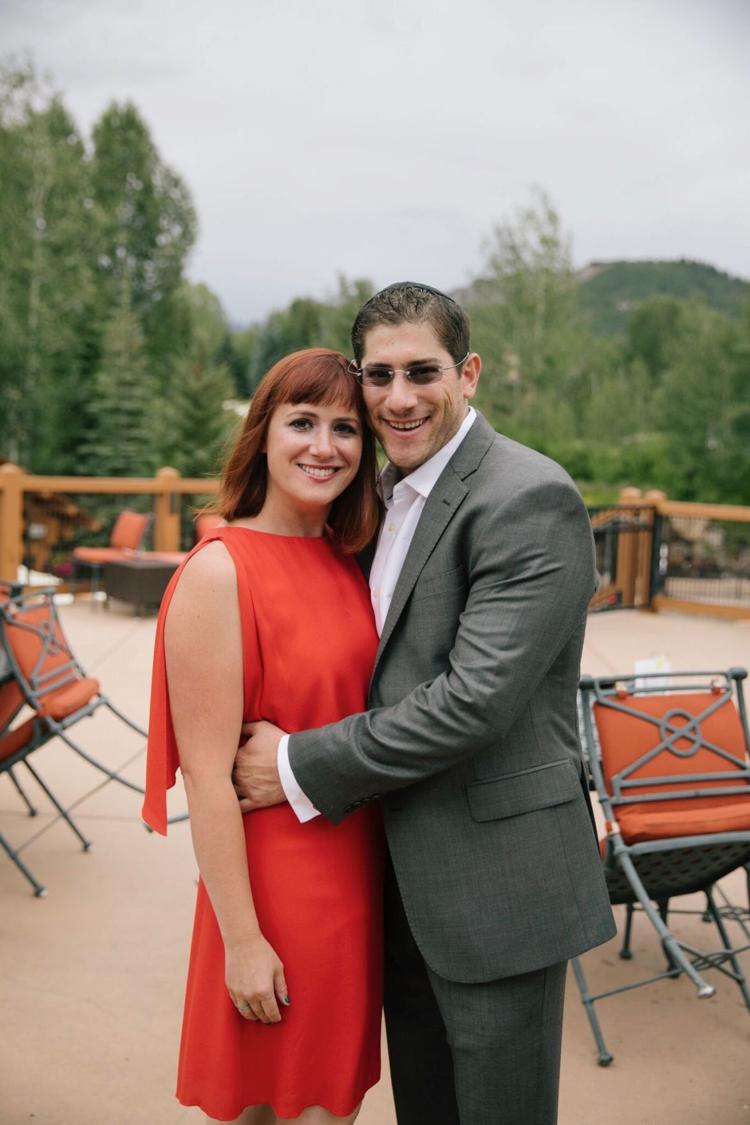 The Weprins, who belong to Congregation Torat Emet in Bexley, chose for the funds to benefit specific projects at CTA for the last four barbecues. Part of the reason for giving to CTA projects was to secure more educational opportunities for children with dyslexia, like their oldest daughter Lilly, 9 (she now attends Marburn Academy in New Albany), Justin Weprin said. Their daughter Noa, 8, and son Gabe, 5, attend CTA and daughter Eva, 6 months, will likely attend once she's old enough.
In 2018, funds went toward literacy curriculum at the school. In 2017, funding was designated for flexible seating options and in 2016, to uniform funds. In 2015, the barbecue raised funds for the Columbus Community Mikvah that opened last year, said Devorah Weprin, a co-chair of that endeavor.
This year, the barbecue's donation will go toward innovative education programming at CTA.
"It started with just some of our close friends and then it just exploded because the food was so good," Justin Weprin said. "The level is so high now, I've got people coming in from Dayton, I've got some Israelis flying in for this – not for the barbecue itself, but they make their way."
This year, David Bernzweig and George Flores won the competition with their dish, "street tacos: dos caminos."
"The best part of whole event is Sunday, when everyone is in the kitchen and it's just like madness, it's like 'Iron Chef,'" Justin Weprin said. "I tell them they have an hour to go and they are all preparing everything last minute. People are like throwing things around, screaming, yelling – there's just so much energy in the kitchen at the end and that's what makes the event fun."
Justin Weprin said he's wrestling with the idea of capping the number of barbecue guests in the future, simply because it's gotten so big. This year, he bought a red carpet and a friend brought a step-and-repeat for photo ops.
Additionally, he said the event can be tricky since people have different levels of kashrut. The event is not sponsored by the Vaad Ho-Ir of Columbus, but all meat must be kosher and everything is prepared in the Weprins' kitchen, which is kosher.
Rabbi Avrohom Drandoff, head of school at CTA, said he attends the barbecue each year. He said it's "a blast," as well useful for funding something new at the school.
"It's not meant to pay bills, it's really meant to 'if I had a few thousand dollars extra, what could I do to really improve the education for the students?' That's what's so fun about it, so to speak," Drandoff said.
Justin Weprin said each year the cost of the event has increased, since the food is abundant and top tier. This year it was $45. However, Drandoff said attendees often donate more than the barbecue cover since it's for a good cause.
"As a head of school, it's a wonderful thing to have parents who go above and beyond like this and to really take initiative like this is really amazing," Drandoff said.