Wexner Heritage Village and friends and family celebrated resident Mollie Lakin's 100th birthday July 26 at the Heritage House Synagogue in Columbus.
Rabbi Debbie Lefton of WHV led a Shabbat service in Lakin's honor. Several WHV leaders also spoke in a tribute to Lakin.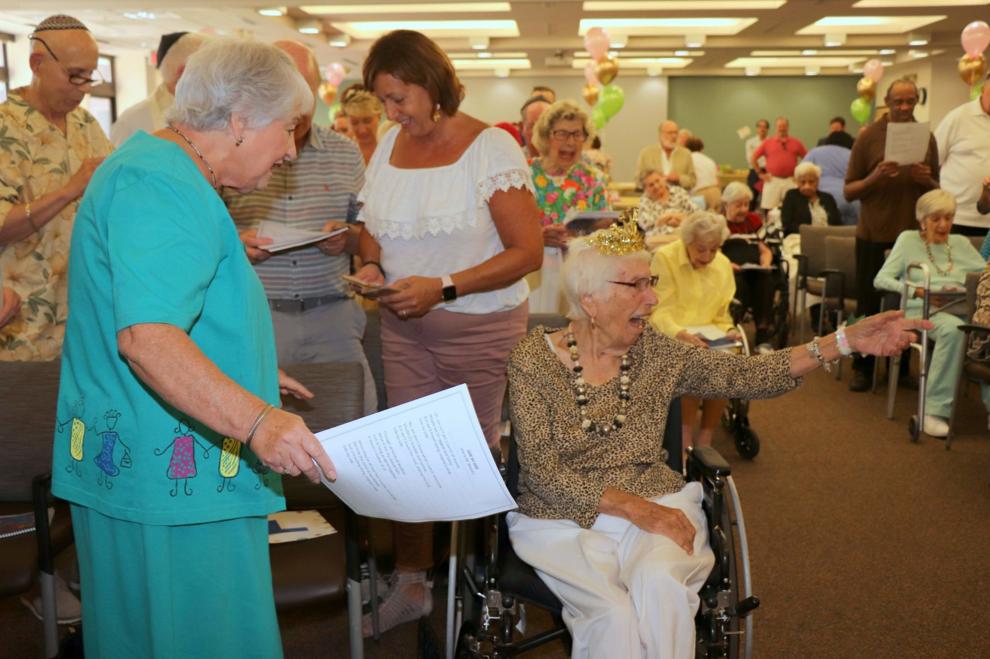 Shana Beigelman, director of adult activities at the Jewish Community Center of Greater Columbus, presented Lakin with a proclamation of her 100th birthday from Gov. Mike DeWine and a poster made by children at the JCC.
"Age is just a number, an attitude," Lakin said, according to a news release. "I don't feel 100. I'm happy, I'm surrounded by good people who care about me in a place I love. My kids don't have to worry about me. I keep myself busy. I enjoy the flowers and the birds outside. I miss the people who used to sit out there with me who have passed, but I can't feel sorry about being old."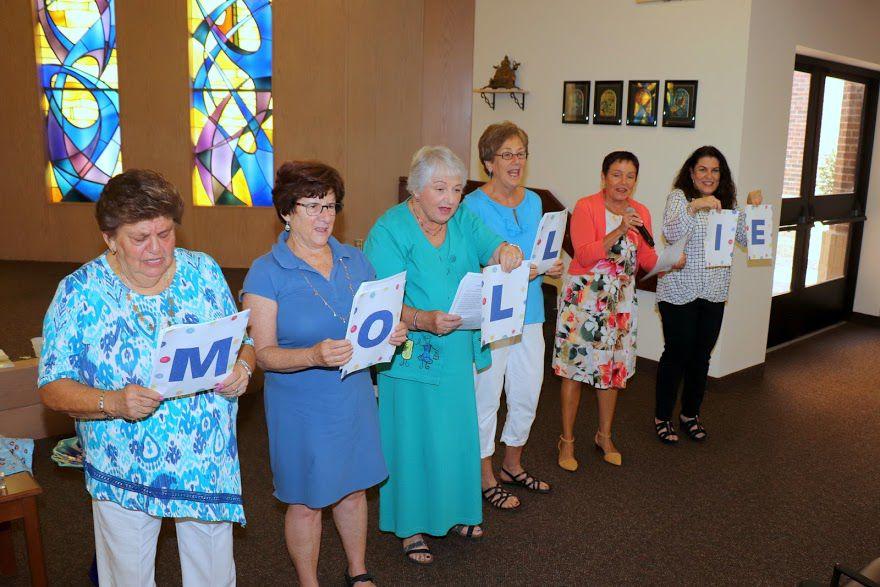 Lakin moved to Columbus from Boston in 1951 to marry Phil Lakin.
Lakin, who wore a gold tiara and wrist corsage for the event, welcomed family from Israel, St. Louis, California and Boston for her birthday celebrations, including a family celebration July 21 at Johnson's Real Ice Cream in Bexley. She also received gifts from WHV, including a painted bird bath, new patio furniture for when she plays mahjong outside and a dedicated plaque with a Hebrew blessing for flowers and herbs in the Heritage House garden she works in regularly.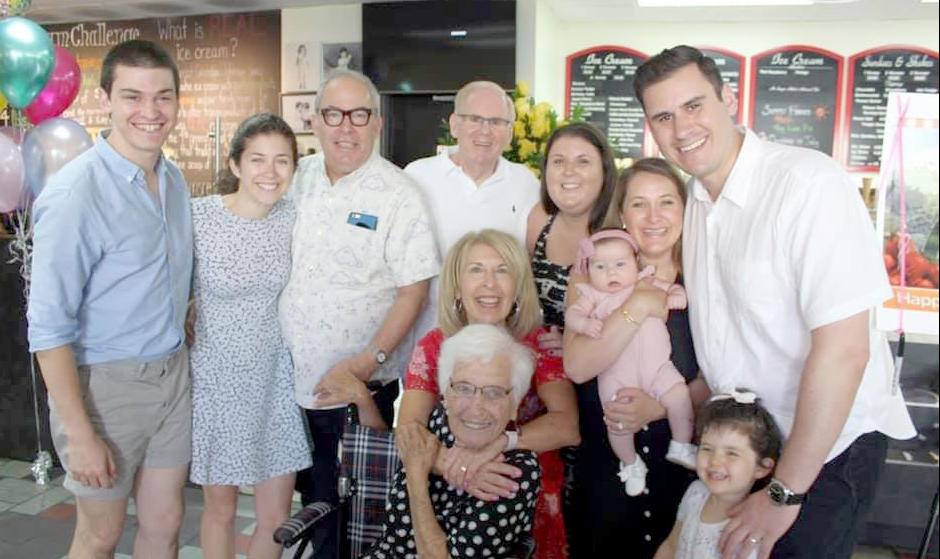 "Mollie is the heart and soul of Heritage House," said WHV Interim Leader Chris Christian, in a news release. "I have had the pleasure of knowing Mollie for the 14 years she has lived here. It is such a privilege to have Mollie as a part of our WHV family."