The Jewish Community Center of Greater Columbus named its 2022 Don Erkis & Lou Berliner High School Jewish Scholar/Athlete Award winners as well as the winners of the David and Irene Cole Essay Contest and the David and Janet W. Goldsmith Kavod Gadol Award during a May 1 award ceremony held at the JCC.
"Last night's JCC Annual Teen Awards was a special opportunity to celebrate the accomplishments of Jewish teens in our community and celebrate these impressive future leaders," Ronnie Conn, chief operating officer of the JCC of Greater Columbus, said in an email to the Columbus Jewish News. "It is an amazing group of teenagers and we cannot wait to celebrate all that they will achieve in the years ahead."
The winners of this year's Erkis-Berliner award are Bexley High School's Robby Meyer and Columbus Academy's Sophie Spolter. The award is given to local Jewish students who have embodied both athletic and academic excellence over the past year. The following finalists were also honored during the event: Ryan Bernstein, Aaron Buergenthal, Yaki Liebesman, Lainey Luper, Max Movshin, Mina Schulman, Joey Shapiro, Lane Sharfin, Rebecca Tepper, Abigail Thomas, Samantha Topolosky, Zachary Trabitz and Lexi Yaffe.
The two winners receive a $1,000 scholarship, a one-year membership to the JCC, a $100 gift certificate, a fitness evaluation by a JCC personal trainer and recognition in the Columbus Jewish News, which is a media partner of the awards. The finalists will receive a $100 gift certificate and recognition by the CJN.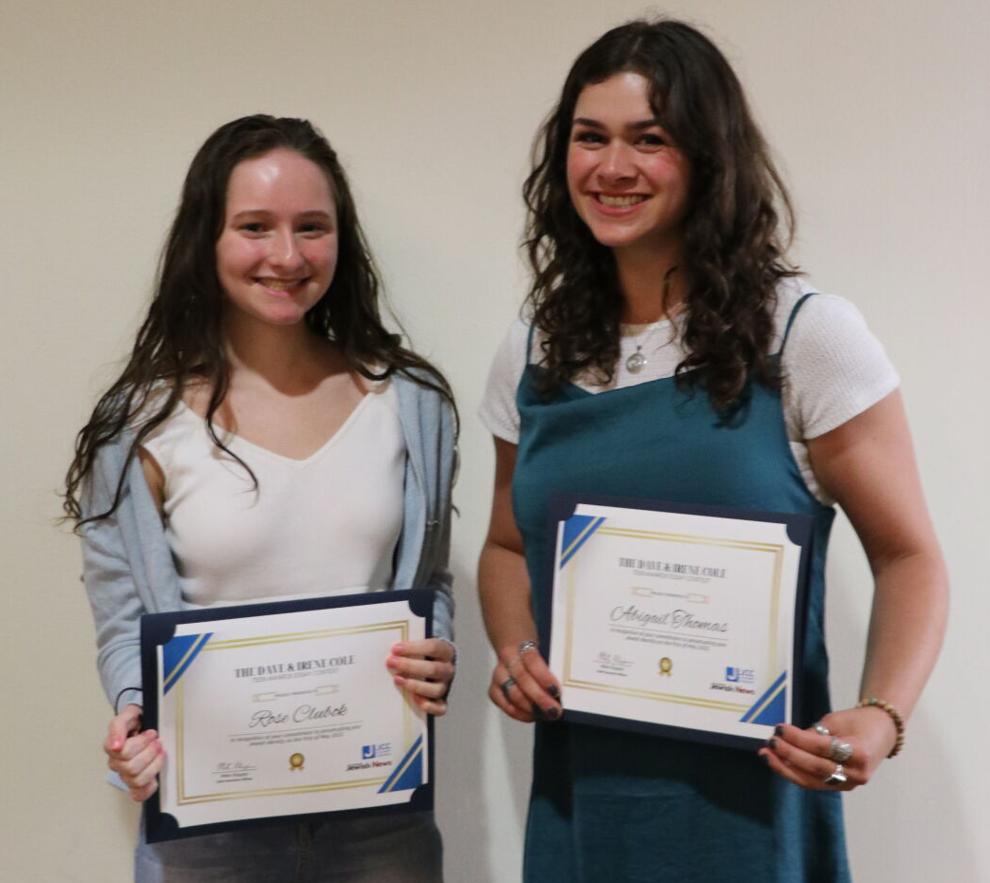 The David and Irene Cole Essay Contest first place winner is Rose Clubok of Columbus School for Girls who received $1,000 for winning the contest. The second place winner, Abigail Thomas of Gahanna Lincoln High School, received $500. Mina Schulman and Yaakov Newman, both of Columbus Torah Academy, tied for third place, each receiving $250.
Entrants in the Cole essay contest wrote about the evolution of their Jewish identity as someone about to go off to college in light of rising antisemitism on campuses.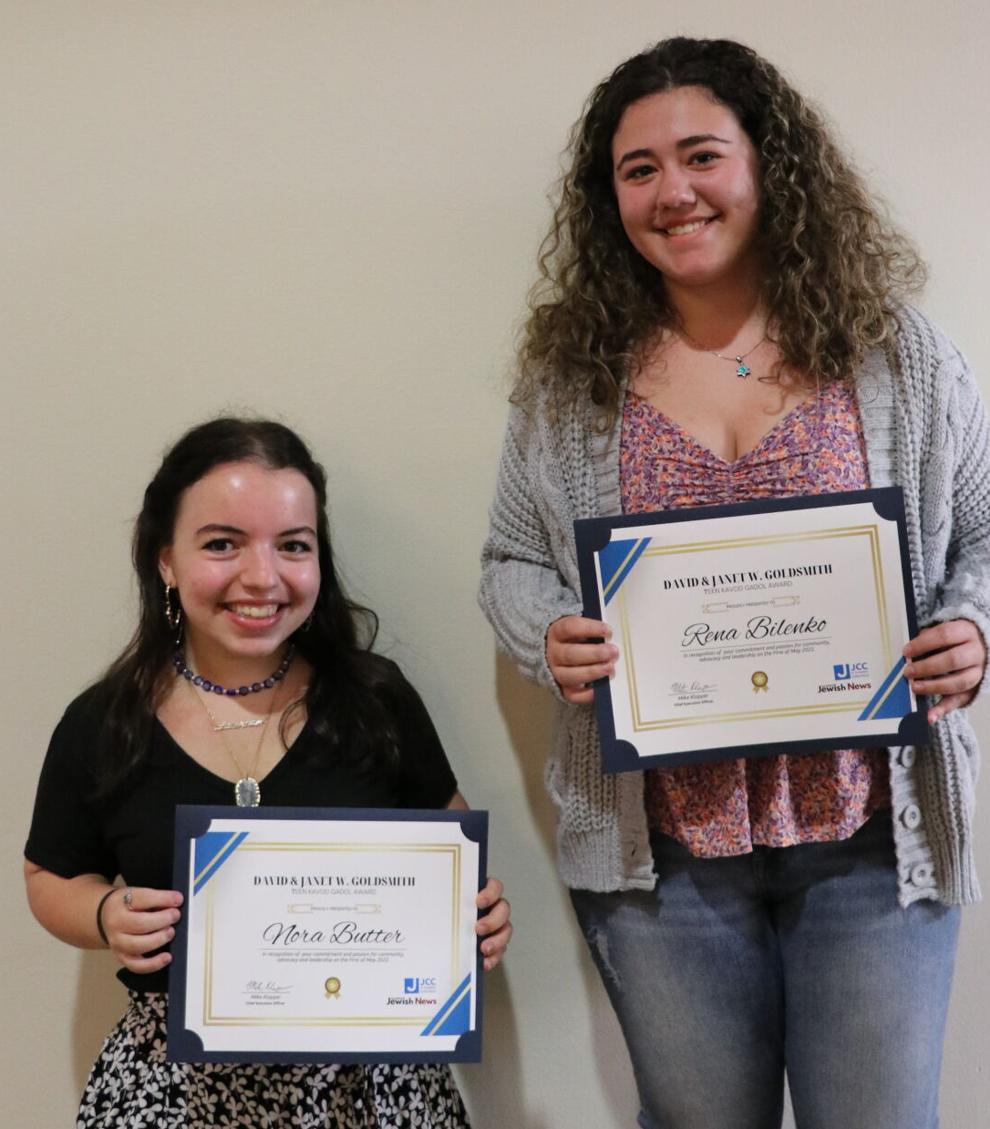 Rena Bilenko of New Albany High School and Nora Butter of Gahanna Lincoln High School both won the David and Janet W. Goldsmith Kavod Gadol Award, each receiving a $500 prize.
Kavod Gadol contest entrants wrote essays about how their commitment to community service, leadership and compassion for others will strengthen and improve the Jewish community locally and globally.
The event's master of ceremonies was Josh Barkan, a 2004 Erkis Berliner nominee and 2021 Columbus Jewish News 18 Difference Maker. The keynote speaker was 2010 Erkis-Berliner winner Ross Friedman, former Columbus Crew soccer player who played soccer for Harvard University in Cambridge, Mass., and graduate from Bexley High School.