Ben Gordesky knew he wanted to be a coach from a young age has been involved in the game of basketball since early childhood. Now, he gets the chance to fulfill that dream by taking on the role of head coach for Upper Arlington High School's freshman basketball team.
Gordesky, 24, said that a lot of people might not think of his job as a "big job", but he said this is how many coaches start their careers.
"So I always see that as a big job," Gordesky said. "It just means a lot for them to have trust in me to go out and kind of begin their high school careers."
Gordesky had been a varsity assistant for seven years at Upper Arlington, and had been the seventh grade head coach for Hastings Middle School, also in the city of Upper Arlington.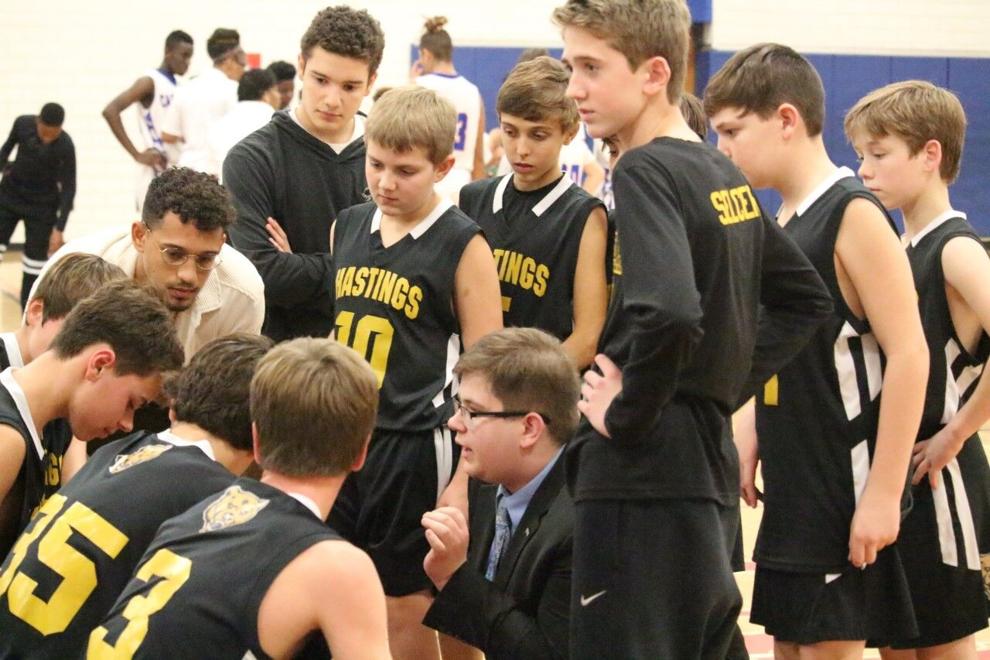 Seventh grade is also when Gordesky discovered his passion for coaching. While preparing to try out for the Solon Middle School team, he broke his arm, sidelining him for the season. While he couldn't play, he took over other responsibilities on the bench, like stat keeping and other managerial duties. It was then that he realized he enjoyed coaching just as much as playing
"I enjoyed playing, but I was never great," Gordesky said. "I probably could have played another couple of years. But I realized that the administrative side and coaching was calling me then."
Gordesky's first coaching stint was with the Cleveland 216ers, an Amateur Athletic Union basketball team, during his freshman year of college. There, he was able to coach his brother Jeremy, who was a senior at Solon at the time. During his first season there, they compiled a 26-10 record, and then started at Upper Arlington one year later as a varsity assistant.
Gordesky, who attended Gross Schechter Day School in the Cleveland suburb of Pepper Pike, said that the value Judaism places on education resonates with him. And, while he did not always want to be a teacher, The Ohio State University senior is currently pursuing a degree in physical education and health.
He also said that he considers education to be connected to coaching. This is a big reason he is drawn to the high school level of coaching.
"The (roster) turnaround, the age the kids are, you're in a good spot to really instill other values in them," Gordesky said. "Like life values, not just basketball skills."
Gordesky said he enjoyed coaching middle school for the last couple of years, running his own program in conjunction with the high school program. But he added that he is looking forward to this new opportunity, and is thankful for those who paved the way before him.
"Upper Arlington basketball is a top tier program," Gordesky said. "And being a head coach there, I just have all the respect for all the coaches out there that have really made it such a respectable program."