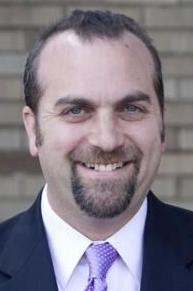 One of my favorite parts of the High Holy Days season is Shanah Tovah phone calls, both made and received. There is something immensely special and uplifting about a person calling to say that they hope your year is filled with happiness and health.
At the same time, there is something incredibly spiritual and fulfilling in giving that gift to another person. It is almost possible to feel the gratitude through the phone when you wish someone a happy and healthy new year. What makes this even more poignant is calling someone who was not expecting to hear from you.
This is the perfect moment to reconnect with friends and family with whom we have not spoken in some time. And it couldn't be easier because your opening line is already written for you – "Hi, I'm just calling to say Shanah Tovah and to wish you a happy and healthy 5783."
As we approach the new year, my message to the community is to think of someone with whom you have not spoken in some time and give them a call. I promise it will be special.